INDIANAPOLIS (March 1, 2023) – Lt. Gov. Suzanne Crouch and the Indiana Destination Development Corporation (IDDC) are launching a new e-commerce web page, IN Indiana Store on March 1, 2023.
The online store will feature apparel and novelty items with original designs focused on what makes Indiana a great place to live, work, play and stay. The web page is a collaborative project with United State of Indiana, a West Terre Haute-based company.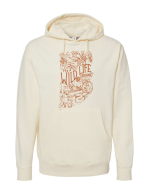 "We are excited to launch the e-commerce web page and take the next step in the IN Indiana campaign," said Lt. Gov. Crouch, Indiana's Secretary of Agriculture and Rural Development. "Not only does this give Hoosiers the opportunity to support local businesses, but they can simultaneously showcase their state pride."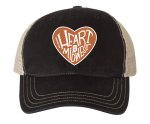 Some featured themes in the IN Indiana collection include parks and recreation, loving our mid-west roots, and the unique things that make Indiana special. From hats to t-shirts and hoodies, there will be plenty of options to put your Hoosier spirit on display.
"We are building a positive momentum for the great state of Indiana and this collection provides the perfect blend of comfort, quality, and Indiana charm," said Elaine Bedel, IDDC Secretary and Chief Executive Officer. "The IN Indiana Store will allow individuals to put the spirit of Indiana on display in every corner of the state."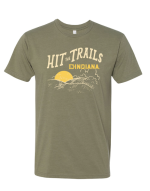 The IN Indiana collection will be available for purchase online at VisitIndiana.com/shop and at the new United State of Indiana store in Broad Ripple at 1051 E. 54th Street, following their grand opening Friday, March 3, and Saturday, March 4. All proceeds from the IN Indiana collection will go to the IDDC Foundation.
For more information about the IN Indiana Store and wholesale options, go to VisitIndiana.com/shop.
For more information about the "IN Indiana" marketing campaign, go to VisitIndiana.com.