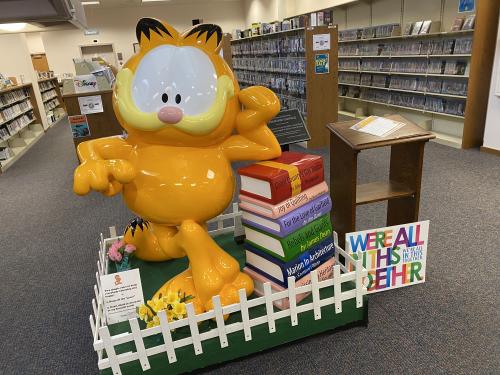 Located between Indianapolis and Fort Wayne, along with I-69 in Grant County with a population of around 70,000. It's a great area for a little weekend getaway with lots to see and do. Here's a sampling of ten things to enjoy when spending time in Grant County.
Bad Dad Brewing
Located in Fairmount, this brewery and restaurant offer several brews on tap with comical names that honor our paternal figures. Stop in, have a pint or a flight, and pair it with some of their fantastic pizza - lovingly made with high-quality ingredients in their imported Italian oven with a dough made in-house for a delicious Neapolitan-inspired pie.
The Garfield Trail
Cartoonist Jim Davis, the creator of the lovable cat character, Garfield, was born in Marion, and a trail of Garfield statues has been placed throughout the county in his honor. Pop around to see the 14 statues of Garfield. Before planning a visit, go to FollowTheFatCat.com/status or text STATUS to 765-9997-7034 to see if any of the statues are out of commission for maintenance. You can also dial 765-997-7034 for audio information to accompany each stop.
The Quilters Hall of Fame
Pay a visit to this historic home in Marion, built-in 1905. It was the home of quilter Marie Webster from 1909 and 1942 and is now a quilt museum run by a non-profit organization. You'll be wowed by these amazing examples of quilting handiwork.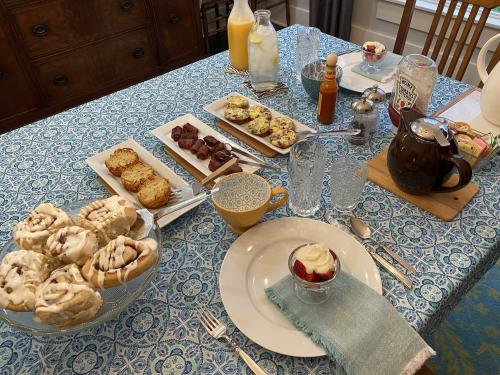 The Hostess House
This gorgeous mansion in Marion was designed by Samuel Plato, one of the first African American architectural designers and building contractors. It was commissioned by J. Wood Wilson and a wedding gift to his bride. Plato later built about 40 post office buildings and was awarded several defense housing contracts at a time when few African Americans received contracts from the government. The home retains the charm and elegance of the early 1900s and today serves as a lunch cafe and venue for weddings and other special events. A boutique carrying unique gift items is open on the second floor during restaurant hours. Be sure to try the famous butterscotch pie!
James Dean Trail
Over a dozen sites in and around Fairmount connected to the late actor James Dean, who died tragically in an auto accident in California at the age of 24. They include the farm where he was raised by his aunt and uncle, the church where his funeral was held, the former motorcycle shop where Dean bought his first bike, the James Dean Gallery, the Fairmount Historical Museum with exhibits dedicated to Dean, the church his family attended, the site of his birthplace, site of his childhood home and burial site.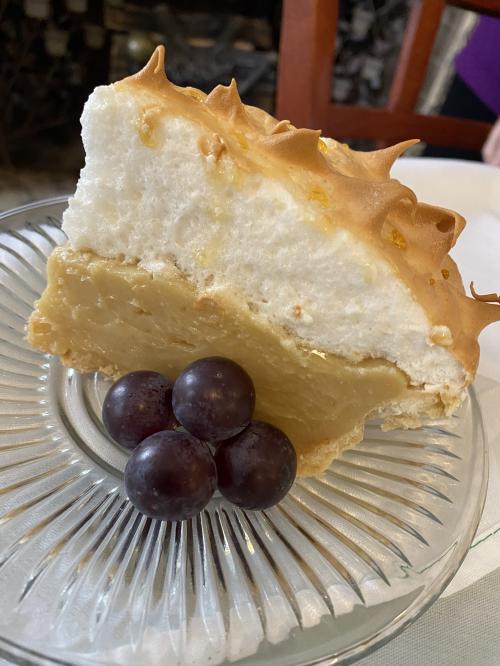 Grain & Grill 
This restaurant is located next to Bad Dad Brewing in Fairmount, so you can have a nice meal from their upscale menu followed by some drinks next door - although the cocktail menu at Grain & Grill is quite impressive, as well. There are some creative specials each evening and a varied menu ranging from fun, elevated pub fare to nicely presented seafood dishes.
Marion Public Library Museum
This library is worth adding to your itinerary and exploring when visiting Marion. It's an impressive structure, one of many Carnegie libraries in Indiana. There's also a history museum with interactive exhibits highlighting Grant County's industrial roots and boom era.
Ivanhoe Drive-In
Located in Upland, this is a foodie stop you have to make when in Grant County. You can get some good old-fashioned diner grub here - and they serve up quite a good pork tenderloin sandwich - but the real star here is the desserts. You can choose from a list of 100 shakes and 100 sundaes. Also, one of the Garfield statues is located right outside, so you can mark it off your list at the same time.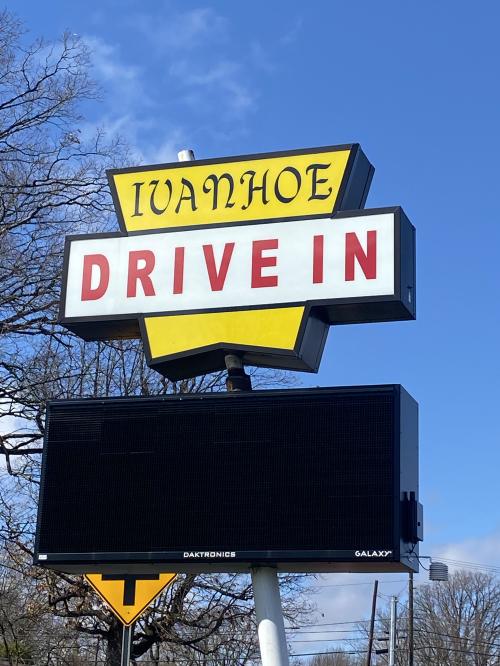 Old Oak Inn
When contemplating where you'll stay in the area, be sure to check out the Old Oak Inn, which is located just outside of town on the outskirts of Marion. This 1903 farmhouse has been modernized but still retains that vintage charm. Breakfast is a gourmet feast of goodies - with homemade cinnamon rolls among the breakfast rotation.
Payne's
Get a little taste of jolly old England in the little town of Gas City. You'll be blown away by the fish and chips with a perfect crunchy batter along with other British staples, like bangers and mash. You'll also find fresh soups and enough American fare on the menu to satisfy any palate.