From food to covered bridges, there are so many things that make Indiana unique. We've come up with a list of things to do and see in Indiana that you can't find anywhere else. Every Hoosier should put these uniquely Indiana attractions on their Bucket List!
This list was part of The 20 IN 20. Even though 2020 is behind us, you still have to see our 400 must-see, must-do Indiana experiences! Find images shared by visitors and the uniquely Indiana list below!
As the covered bridge capital of the world, Parke County is the perfect setting for sightseeing. Rounding a bend, you magically drive into a postcard world painted with the romance and beauty of a simpler time when, more than 100 years ago, the villagers of Parke County constructed 31 covered bridges with the sturdy poplar and oak native to the area. Painted signs cautioned horse-drawn wagons to "cross at a walk." You'll want to take your time, too. Learn more.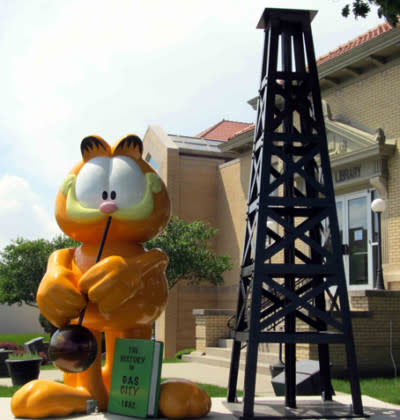 Grant County native Jim Davis is the creator of Garfield the Cat. The world's favorite fat cat calls it home with more than a dozen statues celebrating the famous feline. The trail features Garfield in fun outfits and poses, all great for family photo ops and memories. Learn more.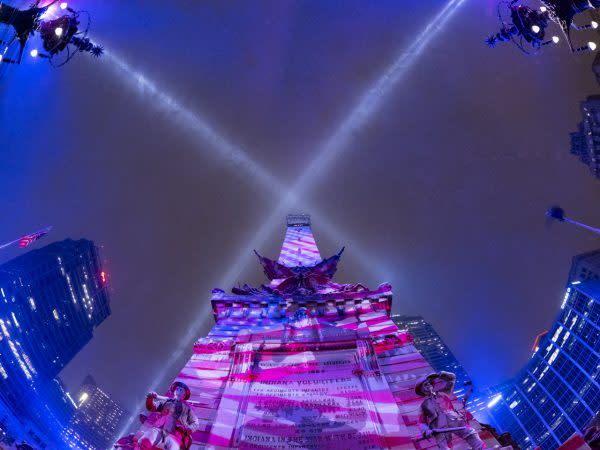 Indianapolis dedicates more acreage to honoring our nation's armed service members than any other city in America. It ranks second only to Washington D.C. when it comes to war monuments and memorials. Launched on Veteran's Day 2019, Shining a Light decorates Monument Circle buildings and structures with projection-mapped images and video in tribute to Indiana's fallen heroes. Downtown Indy, Inc. manages the project with support from Lilly Endowment, Inc. Learn more.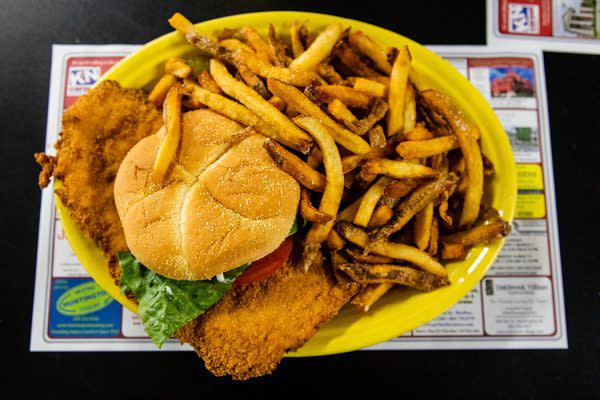 A tenderloin at Nick's Kitchen, the birthplace of Indiana's breaded pork tenderloin.
Indiana's most famous contribution to American cuisine is arguably the breaded pork tenderloin. However, the origins trace back to Nick's Kitchen in Huntington, the Tenderloin Lovers Culinary Trails developed by Indiana Foodways feature over 70 restaurants offering up their version of the crispy and delicious sandwich. There is a Tenderloins Lovers Trail for central, northern, and southern Indiana. How many can you check off the list? Find the trails here.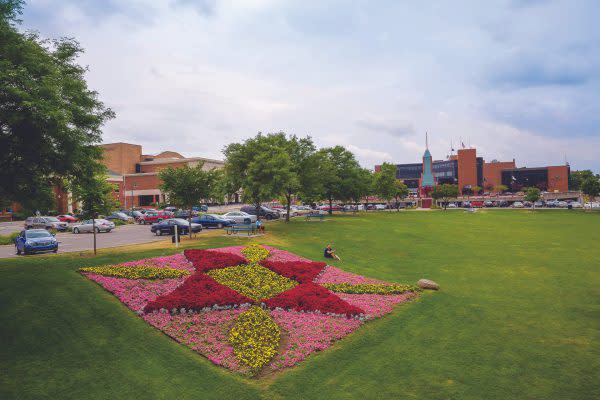 The Quilt Gardens along the Heritage Trail joins quilting, gardening, and art into a one-of-a-kind event featuring more than a million vibrant blooms, 16 extensive gardens, and hand-painted super-sized murals. The gardens change seasonally and are on display from May 30 through September 15. Learn more.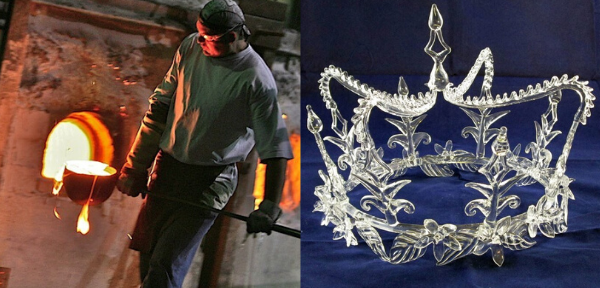 Tour America's oldest art glass company, Kokomo Opalescent Glass! Feel the heat as you confront art glass that is hand-ladled and rolled from a 2,500-degree furnace and watch skilled artisans make hand-blown glass creations in the Hot Glass Studio. KOG is part of the Indiana Glass Trail. The trail features artists and glass-related venues continuing the centuries-old tradition and beauty of Indiana's glass arts. Experience art-glass factory tours, artist studios, museums, festivals, classes, stained glass tours, blown glass demonstrations, and exhibits throughout Eastern Indiana. Learn more.

Whether you are looking for an encounter with an elephant, giraffes, kangaroos, sloths, or even grizzly bears, Wilstem Wildlife Park is sure to provide an experience you won't soon forget. The new drive-thru safari park is another must-experience attraction. Don't forget to check out their Exclusive Encounters for VIP access to these incredible animals. Learn more.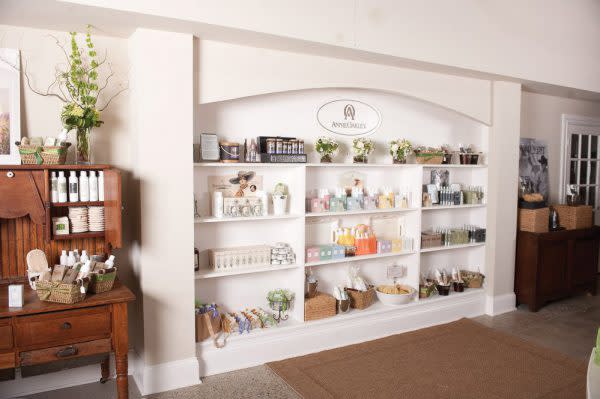 Sure, you may wear a fragrance daily, but have you ever created your own? You can do just that at Annie Oakley Natural Perfumery. Take a sensory tour and experience the enchantment of the only perfumery in the U.S.A. Established in 1980, the shop welcomes visitors from around the country, all drawn by their sense of smell! Learn more.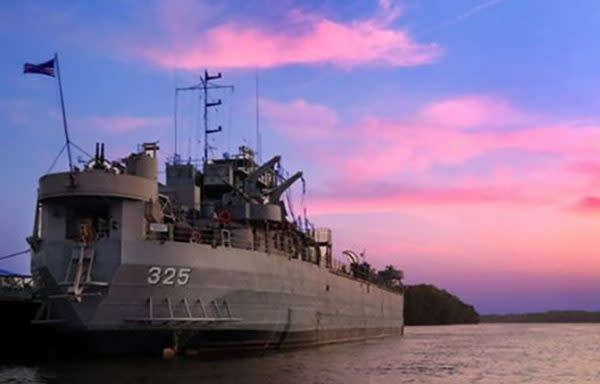 The USS LST-325 is the last remaining representative of the largest class of ship to ever serve in the U.S. Navy: the Landing Ship, Tank. These 328-foot long amphibious landing vessels were designed to carry tanks, trucks, jeeps, and troops directly onto enemy beaches for invasions in World War II. LST-325 participated in landings at Sicily, mainland Italy, and Normandy France during her service in World War II. Learn More.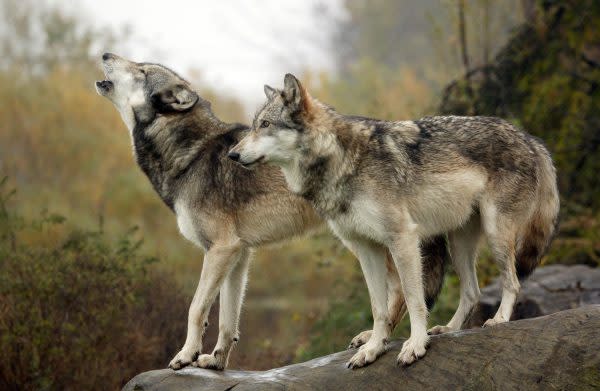 Enjoy a howl with wolves at this non-profit educational wildlife facility. See and learn about wolves, coyotes, fox, and bison. Since 1972, Wolf Park has studied wolves and other wild dogs to learn more about their behavior and assist researchers in the wild. Make sure to plan a visit to experience howl night, where you'll get to howl with these incredible creatures. Learn more.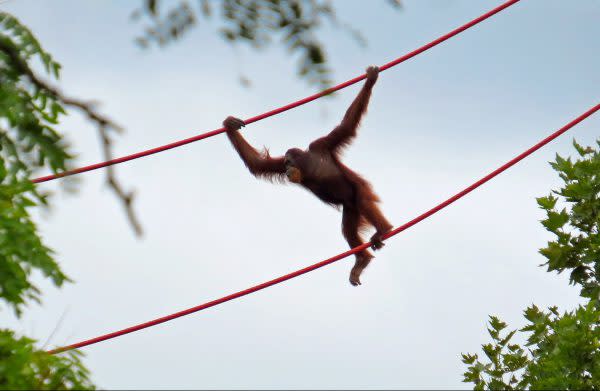 You already know that the Indianapolis Zoo is one of the best of its kind in the world, but the Simon Skjodt International Orangutan Center sets it apart. Home to one of the largest groups of orangutans of any zoo, it serves as a vital education, research, and conservation center for a species on the verge of extinction. A "functional forest" allows the orangutans to exercise similarly to how they would in the wild. The 80-foot towers also give them the chance to swing high and enjoy the views of Indianapolis!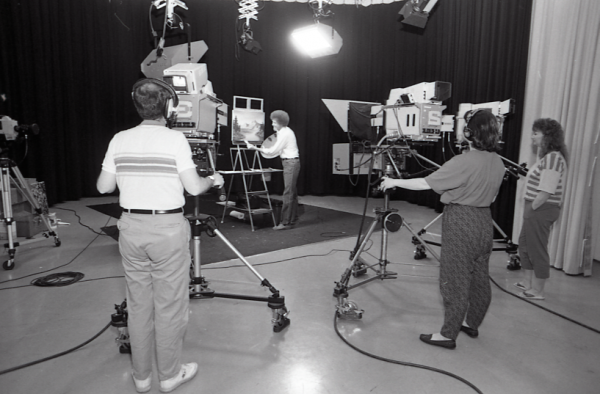 Bob Ross is a cultural icon, inspiring generations of viewers with his soft-spoken voice and amazing paintings. But did you know he was a Hoosier? He filmed his show "The Joy of Painting" in Muncie, and his studio is now a museum exhibit that honors his legacy.  The "Bob Ross Experience" allows guests to explore a replicated studio filled with objects, painting equipment, original filming cameras, and media collected from throughout Ross's life and career. Learn more.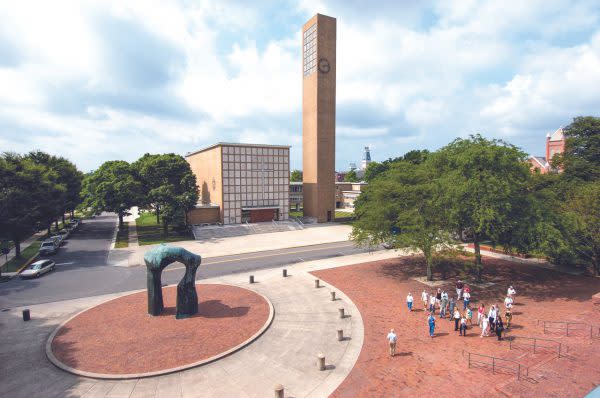 Holding rank alongside much bigger metropolitan areas as one of the most architecturally significant cities in the United States, Columbus, Indiana, is famous for its collection of modernist buildings and structures, serving as an open-air museum of sorts to explore and appreciate. The Columbus Visitors Center hosts several by-reservation guided tour options to lead visitors through the town's compact assortment of outstanding architecture and public art installations. However, you can also grab or download a free map and stroll the streets yourself. Tours regularly reach capacity, and reservations are recommended. Book here.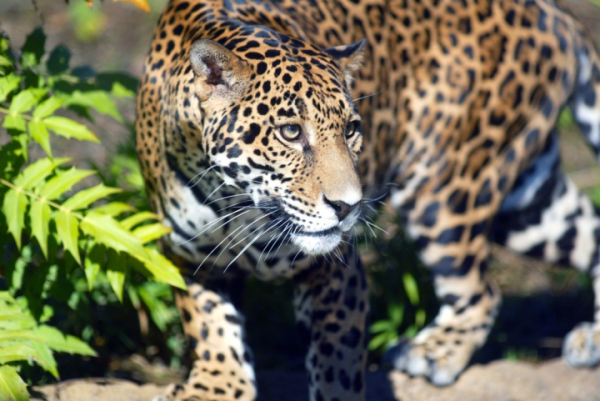 Mesker Park Zoo lets visitors get a glimpse of the Amazon with its "Amazonia" exhibit. The 20,000 square foot greenhouse features an incredible diversity of plants and animals of the South American rainforest. Howler Monkeys and Toucans might say hello from their treetop homes while Tapirs and exotic creatures wait around the bend in the trail. Last and certainly not least, feast your eyes on the majestic jaguar!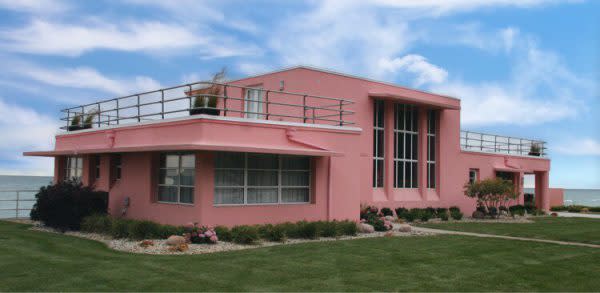 Florida Tropical House
Five "Century of Progress Homes" were built for the 1933 Chicago World's Fair. They exemplified the modern architectural design of the 1930s and have lasted the test of time. The homes include the Armco-Ferro House, Cypress Log Cabin, Florida Tropical House (pictured above), Weibeoldt-Rostone House, and House of Tomorrow. They can be found inside what is now the Indiana Dunes National Park.  The once a year ranger-led tour is canceled for 2020, but you can still drive by and enjoy the homes! For more history of each house, click here.
It isn't Indiana without basketball. "Hoosiers," loosely based on the 1954 Milan High School basketball team that shocked everyone on their quest for a state title, was partially filmed at the Historic Hoosier Gym in Knightstown. The gym was the home court of the Hickory Huskers in the movie. It looks just like it did in 1985 and happily welcomes basketball lovers to this day. Take a granny shot to commemorate Ollie's role, walk through the locker room where Coach Norman Dale demanded his players pass the ball four times before a shot, or sit in the stands and enjoy the experience.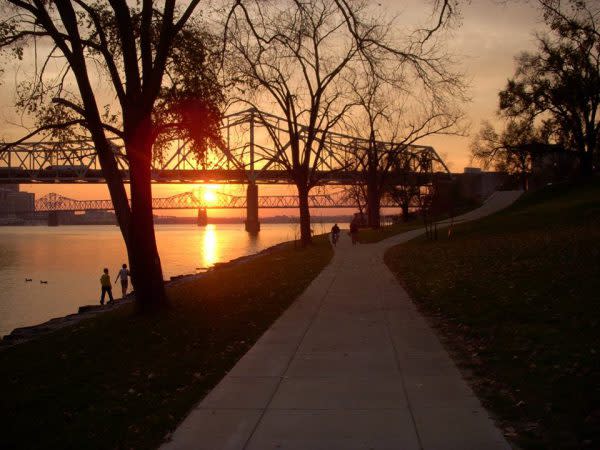 You'll find adventures, history, and relaxation among 302 beautiful miles of the Ohio River Scenic Byway in Indiana. The byway explores the trademark rolling hills of southern Indiana that will make you feel like you are far, far away. Plus, the views are unforgettable. For more trip ideas along the Ohio River Scenic Byway, click here.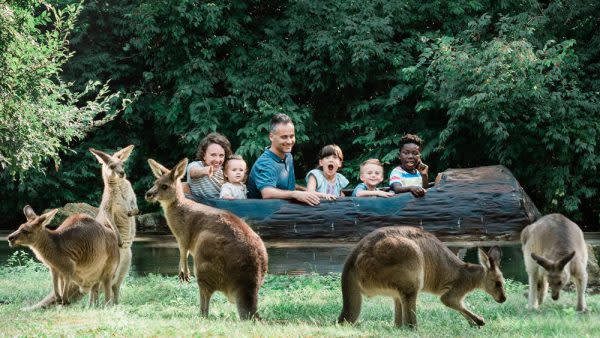 G'Day, mates! Kangaroos, sharks, eels, stingrays, Tasmanian devils, and more highlight a truly unique "Down Under" experience at the Australian Adventure at Fort Wayne Children's Zoo! For the full encounter, make sure to take the Crocodile Creek Adventure Ride and pet a stingray at the Great Barrier Reef! Learn more.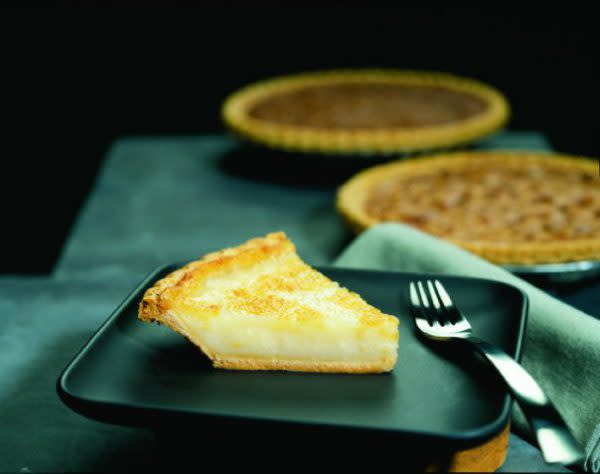 Mrs. Wick's Pies in Winchester.
If you know anything about Indiana, you've heard about the sugar cream pie. Indulge in pie heaven by taking a foodie road trip on the Hoosier Pie Culinary Trail developed by Indiana Foodways. It doesn't just feature Indiana's unofficial pie, as you'll find a fantastic variety of pies from bakeries and restaurants all across the state. Are you a fan of berry, chocolate, coconut, apple, or lemon pie? If so, this trail is for you too. But to truly get a Hoosier experience, you'll have to get a taste of the sugar cream pie at least once.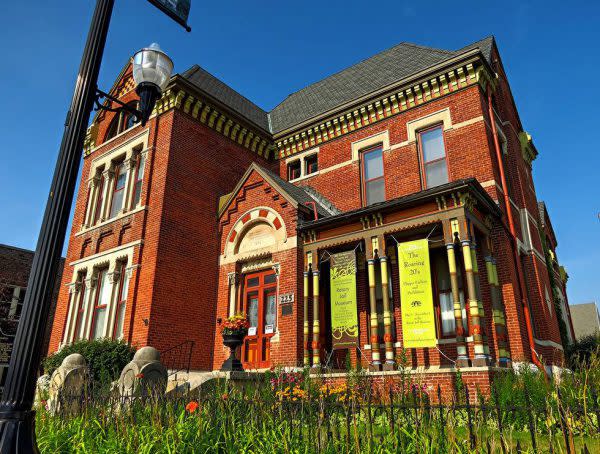 The Rotary Jail Museum in Crawfordsville features a two-story, thirty-ton rotary mechanism that housed sixteen wedge-shaped jail cells. A hub spun the mechanism beneath the cells. This way, only one cell could be accessed from the opening. It is one of 18 rotary jails ever built, but the only one still operational. Rotary jails became mostly defunct after a bevy of injuries, but the Rotary Jail Museum is still rotated regularly for tours. Admission to the museum is required; tours are complimentary and given upon staff availability.
Plan your #The20IN20 trip by checking out all 20 Uniquely Indiana attractions below!