As you may know, the Indiana State Fair ended this weekend with a record setting 978,296 visitors! Were you one of them?
If so, did you stop by the Indiana Office of Tourism Development's booth? If yes, then you probably noticed the cool shirts we were wearing (and everyone was asking about), which were donated to us by United State of Indiana.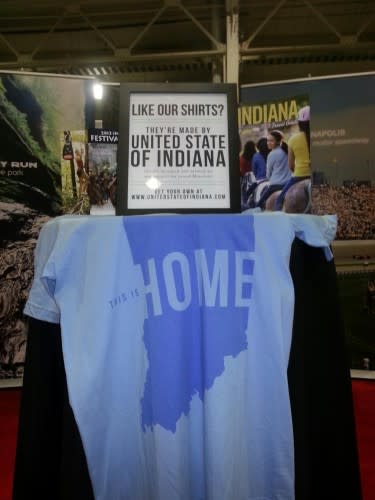 The United State of Indiana (USI) is a company that creates and sells merchandise, including items such as stickers and T-shirts, in order to celebrate the state of Indiana. USI creator, Graham Brown, came up with the idea when he was working on shirts for a quick hip-hop project. The quick design stuck and it soon became known as the United State of Indiana.
IOTD wants to thank USI for their donation and allowing us to show those who not only stopped by our booth, but all fair goers just how much we love the state of Indiana!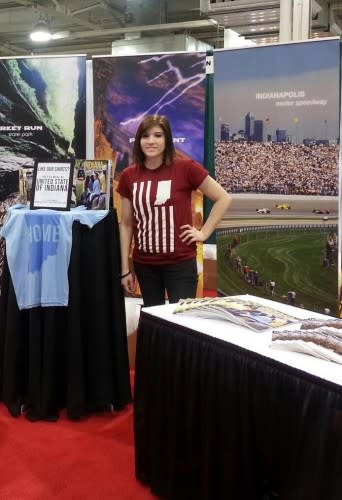 Did you like our shirts? Head over to United State of Indiana for more information on how you can purchase your very own.