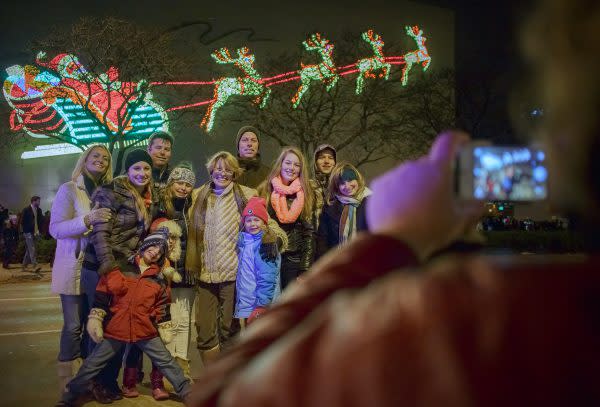 'Tis the season for family fun! Take time to enjoy the holidays together in Fort Wayne, Indiana!
Fort Wayne kicks off the holiday seasons with Night of Lights on November 21. The Night of Lights is a Fort Wayne tradition featuring the first glimpses of the Fort Wayne holiday spirit. Enjoy the countdown to the lighting of the classic Santa and His Reindeer and the Merry Christmas Wreath displays or make your way to opening night of the Festival of Trees, a beautiful display of the holidays in the historic Embassy Theatre.
Once you're here discover 5 of Fort Wayne, Indiana's magical holiday experiences.
5 Magical Experiences in Fort Wayne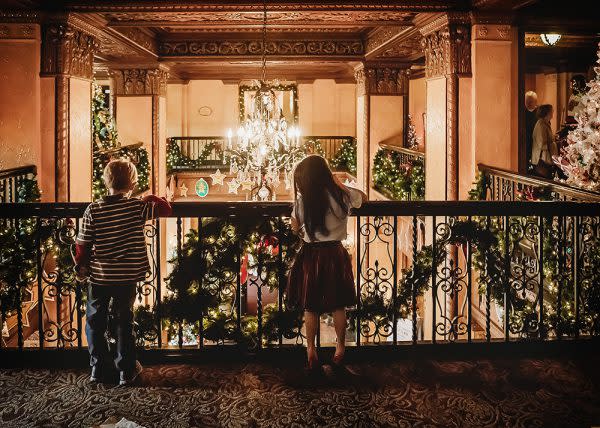 NOV 21 – 28, 2018 Step into a Christmas tree wonderland in the beautiful Embassy Theatre. Discover this year's festival theme, "White Christmas," and be prepared to be dazzled by over 100 trees. The Festival of Trees is a must-see in Fort Wayne, Indiana!
NOV 20 – DEC 31, 2018 Cozy up with your family in a carriage or the comfort of your car for a spectacular drive through the Fantasy of Lights. The Fantasy of Lights is a beautiful display of fun holiday scenes through Franke Park featuring lights throughout the whole driving tour! Keep a lookout for Santa, his elves, and fun holiday characters.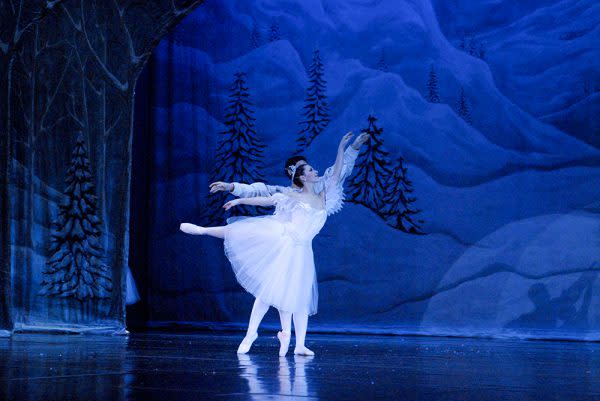 DEC 2 – 9, 2018 It wouldn't be the holiday season without a performance of The Nutcracker. Indiana's only professional ballet company will be performing this classic tale in a presentation mixed with delight and beauty. For extra fun, get your tickets for a matinee and then stay for the Sugar Plum Parties or catch the Nutcracker performance accompanied by the Fort Wayne Philharmonic on November 30 and December 1.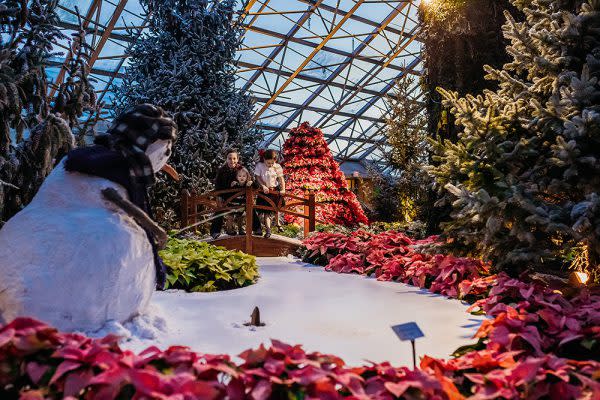 NOV 17, 2018 – JAN 6, 2019 Warm up in the beautiful Botanical Conservatory and take a step back into a Victorian Christmas display. The indoor gardens will be filled with poinsettias, snow will be falling, and winter scenes will provide the perfect backdrop for any photo. Step into the outdoor terrace gardens, and you'll be treated with fun lighted displays! Plus, the Botanical Conservatory will again be offering special events throughout the season including breakfast with Santa, and a chance to meet one of Santa's reindeer.
NOV 23 – DEC 9, 2018 Featuring over 100 displays of Gingerbread houses, the Festival of Gingerbread will surely inspire you to create your own display. From candy-filled creations to works of art, the Festival of Gingerbread has something for everyone to discover. Plus, the History Center's classic Christmas decor add to the whole experience. And, don't forget your gingerbread treat before you leave!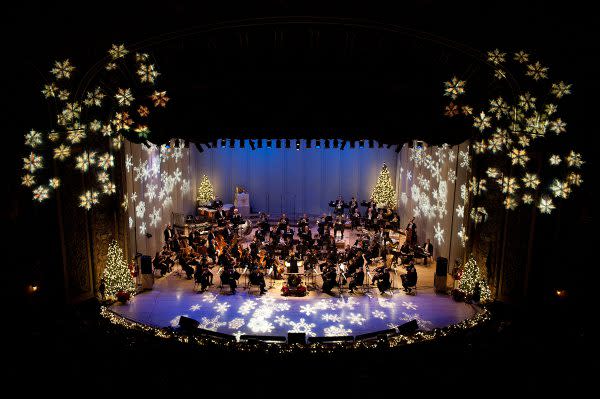 All Season Long
Can't make it for these magical experiences? Don't worry! There are dozens of activities to enjoy all season long in Fort Wayne, Indiana.
Fort Wayne celebrates with classic festivals; shopping at Glenbrook Square and Jefferson Pointe and boutiques all throughout the city; and magical performances.
Check off the loved ones on your gift lists, discover festival favorites, and build new memories together in Fort Wayne, Indiana this holiday season.
 

 

 

View this post on Instagram