Today was the Indiana Tourism Media Marketplace at the Indiana State Fairgrounds. It's an annual event that brings together travel writers, convention and visitor's bureaus, and representatives of notable Indiana attractions. I love to go because I see all the people I'm lucky enough to work with throughout the year -- and because I get the heads up on what's new and next in Indiana travel.
Here are the top 5 things that I was happy to hear about today: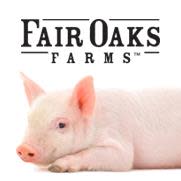 1. The Pig Adventure at Fair Oaks Farms is set to open in July 2013. In addition to the tasty cheese and ice cream available at the cafe, you'll also be able to get bacon and other pork products!
2. The Evansville Museum is undergoing renovations that should wrap up in January 2014. The new spaces will give the riverfront museum its first river views and will give visitors an amazing experience in the new Immersive Theatre that will host film screenings, lectures and remote astronomical observations.
3. Hillforest Victorian House Museum in Aurora, Indiana will host American Girl Day Camps the week of June 17-20, 2013.
4. Warm Glow Candle Company in Centerville, Indiana is doubling its size by adding The Watering Can Garden Center and Farmer's Market. You can check out the progress when you visit Warm Glow's Spring Open House May 3-5, 2013.
5. If you think "hot" when you hear the words Indiana State Fair, then you'll be excited to learn that this year the Fair will feature the Rosstyn Ice Show, an outdoor ice skating spectacle on a 40-foot by 40-foot ice rink. How is that for cool?! The fair opens August 2, 2013.