Yelp! just released their list of the Top 50 places to eat in Bloomington! There are few small cities in America that offer as diverse an array of culinary experiences as the home of the Hoosiers. Bloomington has whatever you are craving, whether it be pizza, steak, gyros, fish, pasta, burgers, tamales, tacos, or just something new.
Click here for the complete list. Keep reading below to see which restaurants were rated as the top places to eat in Bloomington: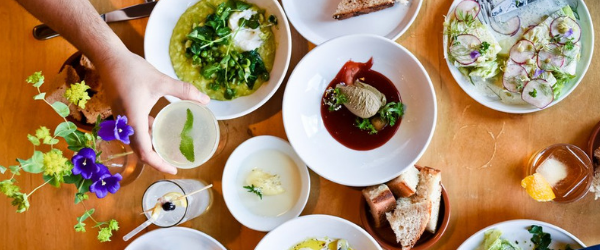 Bloomington's oldest, first, and only craft distillery is a must visit. Whether it is brunch or dinner, Cardinal Spirits has the cocktail and food that will lighten your day. Cocktails include "Little Miss Sunshine", "The Cha Cha", "Bramble Screwdriver", and more. Sit and enjoy their delicious sourdough french toast in the morning or their special salmon breeze in the evening.
Yelp Review:
"What a wonderful place! I was able to try the French toast, pork chops, and potato poblano from the brunch menu… those are a treat! The French toast isn't too sweet, the pork chops are perfectly tender, and the poblano really takes the cake with its oozy eggs, crispy potatoes, cilantro and Frank's hot sauce creating a lovely flavor medley in your mouth." – Yelper Joie L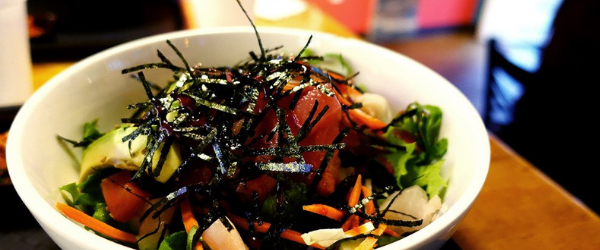 If you are looking for a simple yet elegant dining experience, Toto's is the ideal place to go. Traditional Korean dishes like bibimbap and kimbap top the menu along with other various Asian options. However, Toto's also offers comfort food in the form of golden waffles topped with fruit that will keep you smiling for days.
Yelp Review:
"Fun little Korean restaurant in the middle of an apartment complex! Owners are extremely nice and attentive, and it's a nice, relaxing atmosphere. Definitely recommend the Chanshu ramen, beef kim-bop, and the teriyaki chicken rice bowl!" – Yelper Max W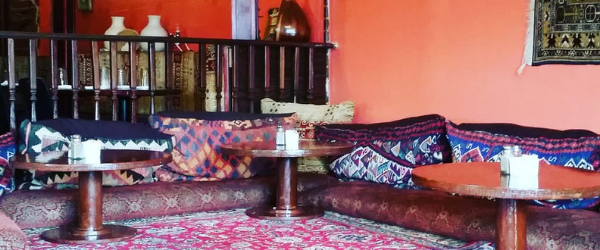 Here, you will find the premier turkish restaurant in Bloomington. Their signature dish is a pide, which is a Turkish flatbread combined with various toppings. Other tasty special includes lamb chops, kani karik, and a rack of lamb.
Yelp Review
"My friend and I shared the Sarma which is essentially dolmas (stuffed grape leaves) in a tomato sauce, topped with feta. It was served with rice which made a super filling appetizer. We also split a spinach, chicken, cheese pide… A pide is a bread "boat" filled with veggies, meat, cheese. Kind of like a Turkish calzone/pizza." – Yelper Nelli B
A cafe where you can feel as if you are in France and see the world through rose tinted glasses, what more could you want? La Vie en Rose offers classic foods like pastries, quiches, soups, salads, cakes, yogurts and more in a French style. You can even try some cold drinks from France!
Yelp Review:
"This place is such an incredible hidden gem in Bloomington, IN. The owner is lovely and ready to personally greet all customers. The croissants are some of the best I've ever had in my life… They are buttery and light. I also purchased a baguette imported from France. They are only available on the weekends and completely worth it… The pastries also look beautiful and are almost too beautiful to eat – almost." – Yelp Elite Elizabeth P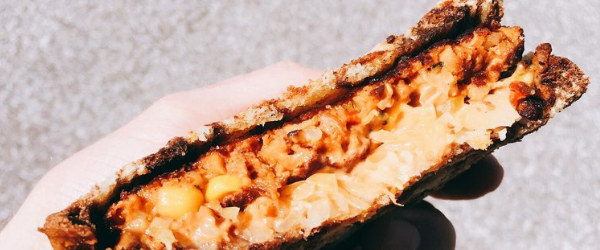 You will find the best sandwiches in town including reuben, grilled subs, panini melts, and Italian beef at this cool restaurant! Open Monday through Friday, Bloomington Sandwich is also famous for their delectable soups, salads, and Italian ice.
Yelp Review:
"Dy-no-mite food! Same with the service. We were so pleased with our lunch here that I can see us coming back whenever we're in Bloomington… I got the muffuletta sandwich, which is a take on a New Orleans classics. It comes with salami, smoked turkey, ham, mozzarella cheese and olive tapenade." – Yelp Elite Nicole S
Interested in finding more Indiana restaurants? Check out the Food & Drink listings on VisitIndiana.com.