During a recent trip to Lafayette I was fortunate to visit a few of their historical sites: Tippecanoe Battlefield, Wabash and Erie Canal and XXX Family Restaurant (I may be stretching a bit for this to be a historical site, but hang with me).
Tippecanoe Battlefield is located just seven miles north of Lafayette and holds quite a bit of American history on its property. This is the site where Tecumseh, his brother (known as The Prophet) and their tribes lost a battle that would send them scattering to other parts of the country.
It all happened in November of 1811 and the battle has certainly become a large part of American history. On-site is a memorial,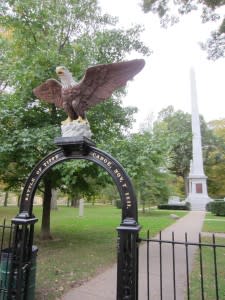 a nature center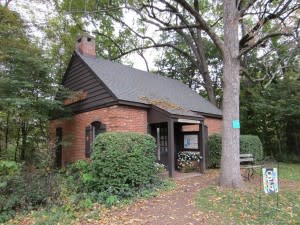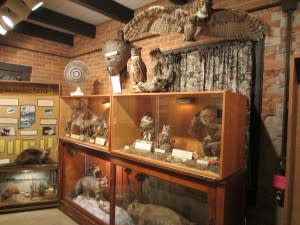 and a museum.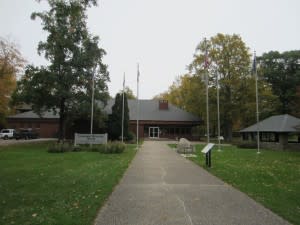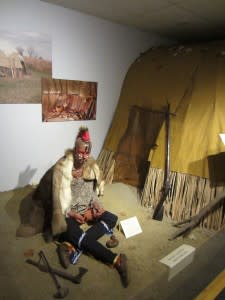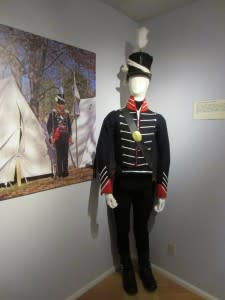 To read more about what happened on this battlefield and in the surrounding areas, check out this history. And if you have time, be sure and hike or walk down the trails adjacent to the property. It certainly has beautiful views of the area.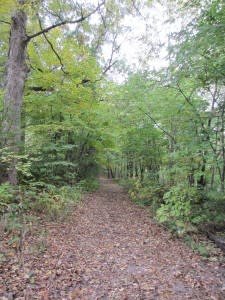 Now we have to fast-forward a few years to the mid 1800s. As Indiana was getting settled it became apparent that additional goods and people needed to arrive in a more timely fashion and the current routes weren't quite doing the job. Discussions turned into decisions and in 1832 construction began on a canal that would go from Toledo, Ohio to Evansville, Indiana. This provided a water route that connected New York and the East Coast with the Mississippi River, New Orleans and ultimately the Gulf of Mexico.  Today, most of the Wabash and Erie Canal is non-existent. However, a three-mile stretch of the historic, man-made waterway is located in Delphi, Indiana and visitors are welcome to learn more about this important piece in Indiana history.
On the property is a interpretive center that tells the story of how the canal came to be and how it was used.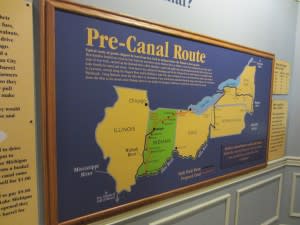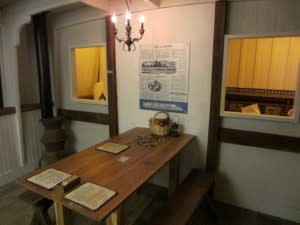 During weekends and special events, visitors can board a replica boat and travel down the actual canal. Well, I visited when it was raining and no rides were offered, but I still got to sit on the boat and meet the captain himself!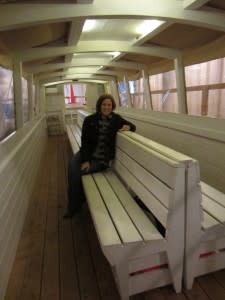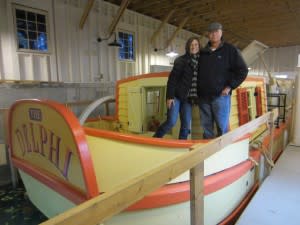 On a beautiful day, this is what it would look like.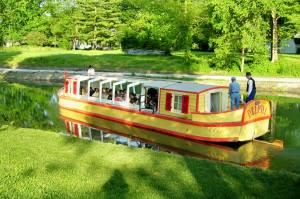 Photo Courtesy of Visit Lafayette-West Lafayette
One of the most impressive pieces of the Wabash and Erie Canal is the Pioneer Village that sits on the property. Through an incredibly dedicated staff of all volunteers, buildings have been moved from other locations in Central Indiana to this site in order to construct what a village would have looked like around the time of the canal. Unbelievable.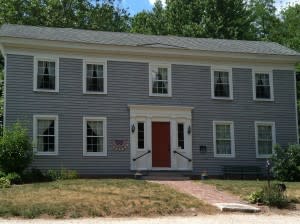 Photo Courtesy of Visit Lafayette-West Lafayette
I think I'm going to have to schedule another trip back during one of their many events. You might want to as well. Check out their event listings here.
And my final "historic" stop - XXX Family Restaurant. I know this may be stretching it to call it a historic site, but since its been around for over 75 years AND it's Indiana's oldest drive-in, I'm going to go ahead and claim it! I've been to XXX before but never really knew where it got its name. I found out this time - Triple X is a brand of root beer. The XXX means excellence, the highest grade and the best. So there you have it and I can attest ... their root beer is fantastic!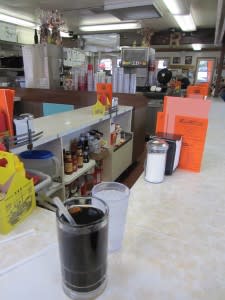 But it doesn't stop there. The food is as All-American as you can get. I was lucky to be with someone who enjoyed splitting food so we shared a tenderloin and a Boilermaker Pete. Oh ... and the fries. Those I had remembered from my last visit and they did not disappoint.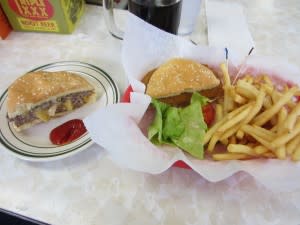 To polish it off we got a brownie hot fudge sundae and a special pumpkin cake. To say I ate too much is an understatement!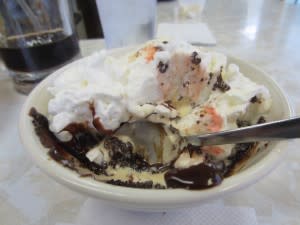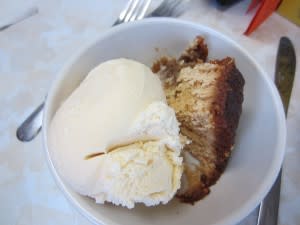 Quick note on XXX ... seating is really limited and only counter seats available. Really adds to the feel I think. They also only take cash, but if you forget, they conveniently have an ATM located inside.
So as you can see I covered a little bit of history and had a whole lot of fun doing it! Make sure and Visit Lafayette/West Lafayette's site which is full of additional information on all of the above (and PS: they also offer packages and coupons!).