Having lived in Indy almost 15 years I'm no stranger to White River State Park. I know all the top facts (its a beautiful park in the heart of downtown, houses several attractions, etc). BUT, I got to experience the park a whole new way and learn a whole lot more about what they offer!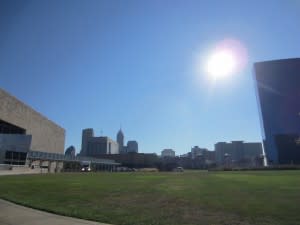 Segways!! I had never been on one before and was a bit nervous about it. Turned out, there was no reason to be. They give you detailed instructions and then allow you a few minutes to practice before beginning your tour.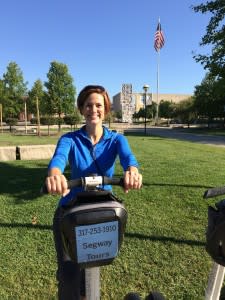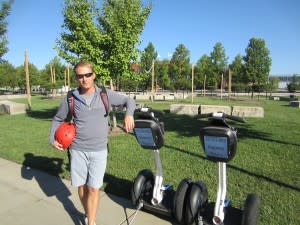 Once the tour started I was surprised to find a great trail that looped around the park going by IUPUI, the zoo and (bonus!) it had excellent views of the city!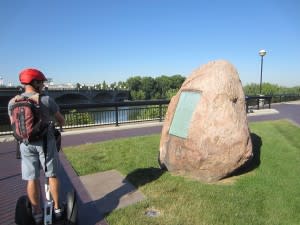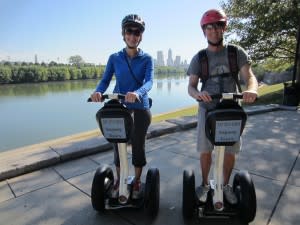 I especially loved the limestone benches everywhere!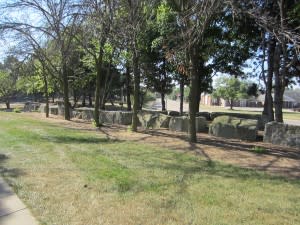 Not to mention you get to travel on the canal (one of my favorite parts of the city) and learn a bit more about the wonderful monuments we have there. Like this one ...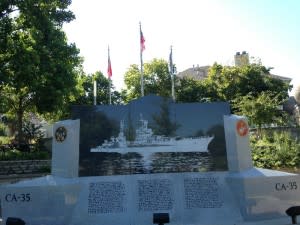 The USS Indianapolis Memorial honors the crew members of this ship in 1945. An amazing story worth the read if you are down there.
Now, if you aren't familiar with White River State Park let me mention the attractions that are housed there:
And here's the best part ... you can purchase a park pass which allows you to visit all of the attractions for one low price. You can't beat that!
For more information on other attractions and events in downtown Indy, be sure to Visit Indy.