Everyone deserves the chance to travel and create memories that will last a lifetime. Indiana is proud to be home to a variety of accessible attractions open to everyone. From ADA wheelchair-accessible trails at our state parks to a live history museum that can be brought to the visitor, Indiana's accessible attractions will provide an unforgettable experience. Keep reading below to see our whole list of accessible attractions in Indiana.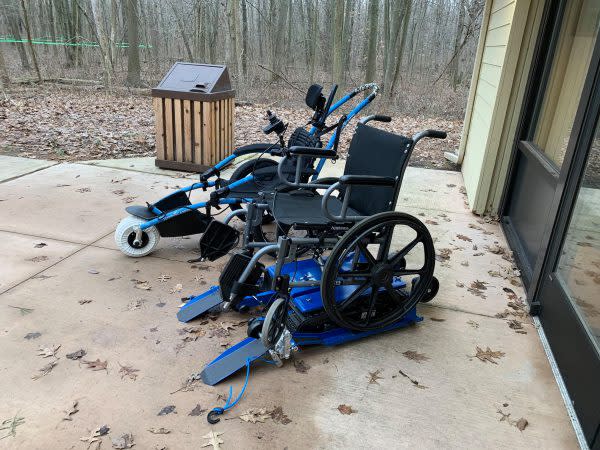 Who wouldn't want to be surrounded by sandy beaches, an incredible oceanfront, and a dearth of nature? Although sand can be a challenge for those with mobility issues, there are multiple options for enjoying Indiana Dunes State Park! The state park has 3 power chairs that can handle the soft sand of the beaches. If you would rather stay in your own mobility device, they have a pleasant boardwalk that can take you from the campground to the beach parking lot and the Pavilion. Indiana Dunes National Park also offers all-terrain electric wheelchair attachments that can be mounted to personal or park chairs. Children with limited mobility can be pushed to traverse the Sugar Bush Trail at Chellberg Farm.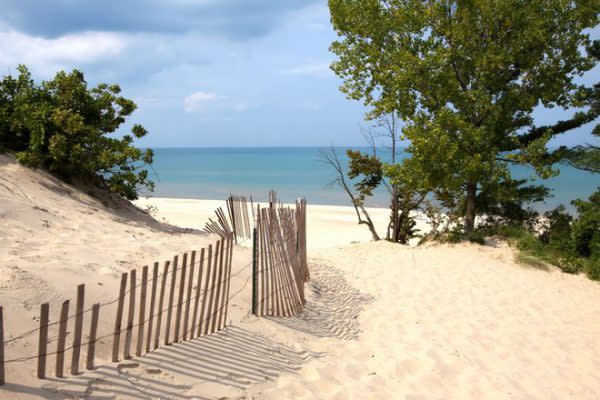 One of the coolest accessible features of the state park is the bird-watching observation tower with ramp access to views of the lake!  The wide array of habitats like the beaches, marshes, forests, wetlands, and dunes of the park make it a hot spot for birding. On a clear day, you can see the Chicago skyline from the tower!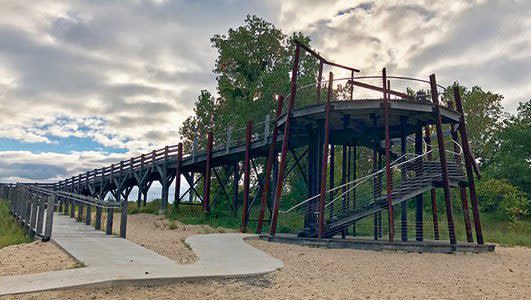 The Bird Watching Observation Tower at Indiana Dunes State Park. From the top, you get an incredible view of Lake Michigan.
The Indiana Dunes State Park Nature Center is also accessible and hosts various interpretive programs about the unique animals, plants, and ecosystems of the Indiana Dunes.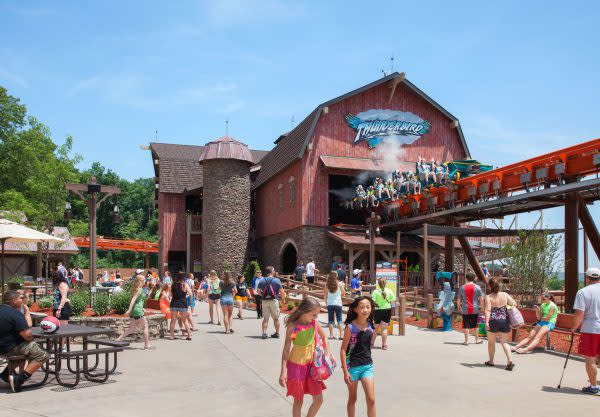 Thunderbird Rollercoaster
One of the most entertaining places in Indiana is also one of the most accessible! Holiday World & Splashin' Safari offer boarding passes for those who are unable to stand in the ride queues due to a disability. How does it work? Stop by Holiday World Services inside the front gate and ask for a Ride Boarding Pass. Anyone in your party can then take the Boarding Pass to the exit of some of the largest rides at the park, including the Voyage and Raven. Then, request a boarding time, and you will be ready to ride! Guests can physically assist the Board Pass holder on and off the ride if help is needed. The pass only applies to certain rides. For more info, click here.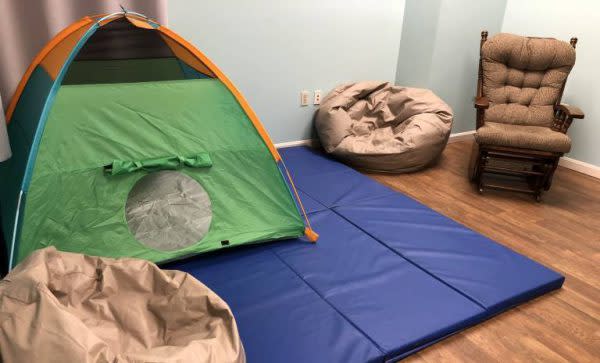 Calming Room at Holiday World
Beyond just the rides, Holiday World strives to be inclusive. Their three theaters, including Santa's Story-Time Theater, Hoosier Celebration Theater, and Aqua Stadium, are accessible to wheelchairs. A Calming Room is also available for guests with special needs who need a relaxing break away from the rest of the park's stimulation. The room includes a rocking chair, adjustable lighting, bean bag chairs, a small tent, and more. It can be found inside the First Aid building. The entire accessibility guide with more information can be found here.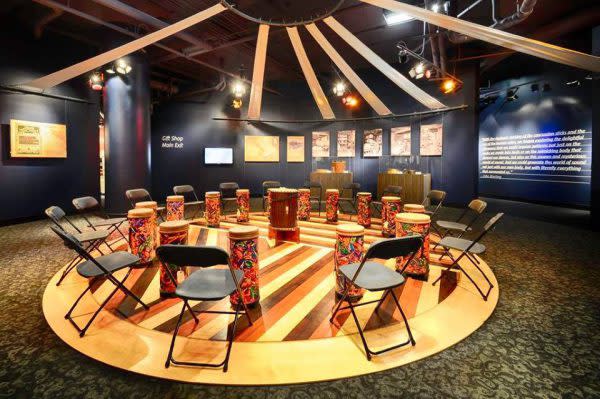 In the heart of Indianapolis, you will find the world's foremost interactive percussion museum! Rhythm! Discovery Center is the world's foremost drum and percussion museum, founded by the Percussive Arts Society in 2009. Rhythm! features unique, interactive exhibits highlighting a rich collection of historic artifacts and hands-on percussion instruments. Drawing upon cultures from around the world, Rhythm! offers an incomparable experience in exploring the universality of rhythm and percussion and its role in shaping communication, music, art, performance, and society.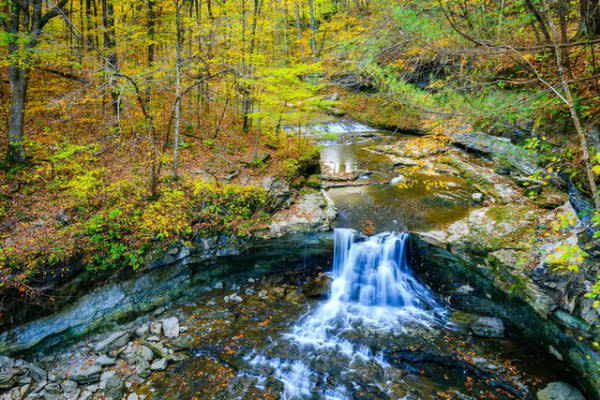 McCormicks Creek Waterfall viewable from the accessible path overlook
Indiana's natural beauty is something everyone deserves to be able to experience. Clifty Falls State Park and McCormick's State Park are both great parks with incredible waterfalls. As Indiana's first state park, McCormick's Creek features a spectacular limestone canyon, scenic waterfalls, and a cool flowing creek. Clifty Falls State Park is located in Madison and is littered with fossil remnants that tell the story of an ancestral marine ecosystem.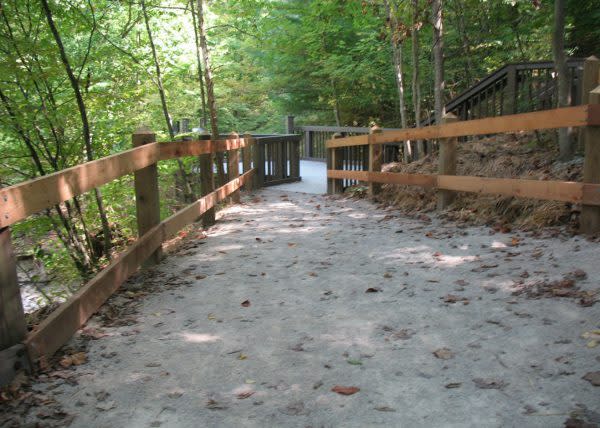 Accessible path to the waterfall overlook at McCormicks Creek.
Luckily, both parks are inclusive! You will find accessible paths to overlooks to waterfalls at both parks. The stone surface at McCormick's Creek offers a more natural experience, while Clifty Falls has a more firm and stable surface. Both parks feature accessible State Park Inns that provide a relaxing and calm way to experience their trails and features.

Conner Prairie is a living history museum found in Fishers that recreates life in the 1800s. There are many experiences to be had, including 1836 Prairietown, 1859 Balloon Voyage, 1863 Civil War Journey, and more! When it comes to accessibility, they want everyone to experience the prairie. Wheelchair assistants and interpreters for the deaf receive admission at half price. Wheelchairs are also available at no charge! Almost all of their historic buildings are accessible by wheelchair. However, since everything is authentic to the 19th century, some paths may be inaccessible. That being said, if you can't get to them, the staff promises to bring the experience to you!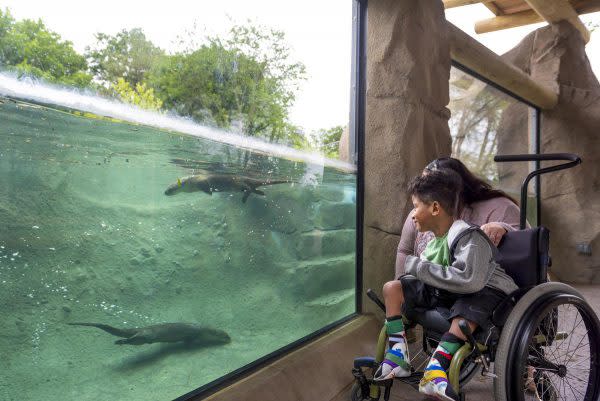 Over 1,000+ animals roam the Fort Wayne Children's Zoo with entertainment options featuring daily sea lion shows, giraffe feeding, stingray touching opportunities, and more. The zoo prides itself on meeting the need of everyone by offering a park 100% accessible to wheelchairs. Accommodations can also be made for those with other disabilities by contacting the Fort Wayne Children's Zoo 72 hours before visiting.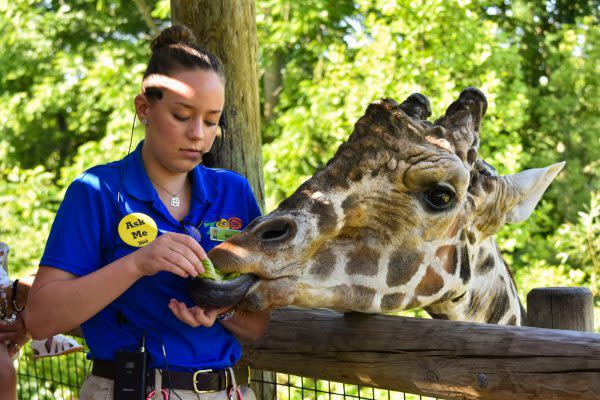 See eye to eye with sea lions, sharks, tigers, and more on your zoo adventure. Enjoy four amazing rides, 1,000+ animals, daily sea lion shows, giraffe feeding, touch a stingray, and more.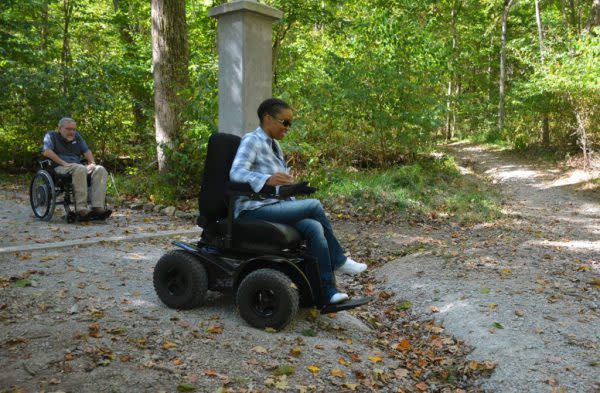 The Rose Island Loop Trail makes Charlestown State Park a great accessible attraction in Indiana
Once a largely undeveloped portion of the huge (15,000-acre) Indiana Army Ammunition plant, Charlestown State Park is located in southern Indiana. The park is easily accessible, located 8 miles east of I-65, on State Road 62. With scenic vistas of the Fourteenmile Creek valley and the Ohio River, with elevation changes of over 200 feet, Charlestown has much to offer the visitor with its rugged hills and deep ravines. You will see Devonian fossil outcrops and areas of karst sinkhole topography. Bird watchers will enjoy the 72 species, including bluebirds, black vultures, and an occasional bald eagle. Those needing ADA assistance can call the park office to arrange transportation to Rose Island Loop Trail.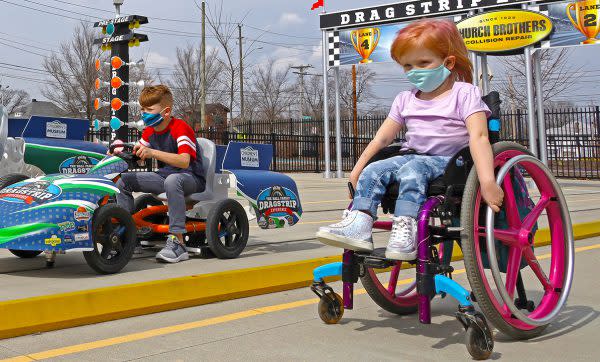 The best children's museum in the United States is also one of the most accessible for its guests! Most spots in The Children's Museum of Indianapolis are barrier-free and allow all visitors to experience all of the exhibits. Assisted listening devices are available in the Lilly Theater, the Schaefer Planetarium, and Space Object Theater. American Sign Language performances are provided for some performances at the Lilly Theater. The carousel is accessible for visitors in a wheelchair. Mobility services are built into the Children's Museum of Indianapolis, including parking, doors, elevators, restrooms, and seating. Complimentary admission tickets are issued to licensed care providers of visitors who need medical assistance.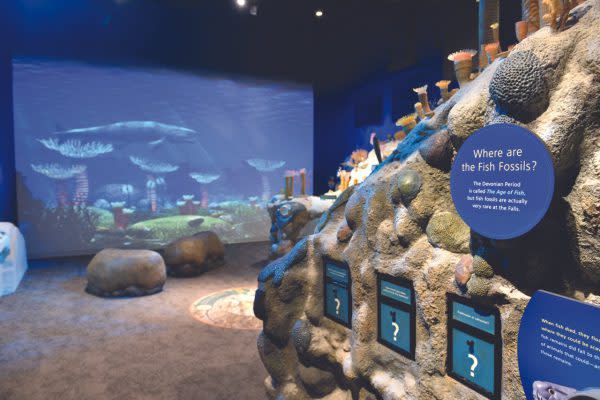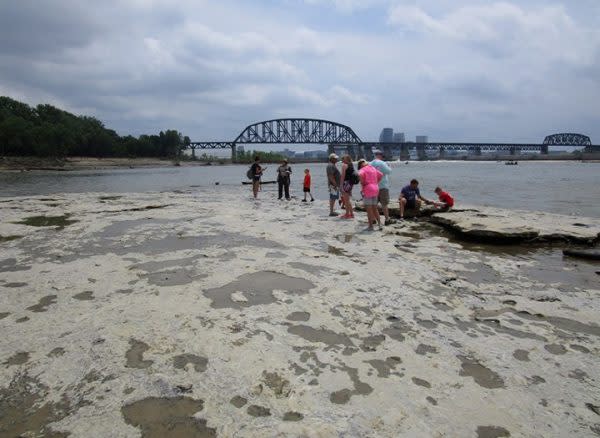 Falls of the Ohio State Park is known for its 390 million-year-old exposed Devonian fossil beds. Luckily, there is a ramp that leads to the fossil beds offering incredible views of the river! Access onto the fossil bed itself may be difficult, depending on the water levels. The ADA-accessible interpretive center offers visitors with vision and hearing disabilities a variety of hands-on experiences.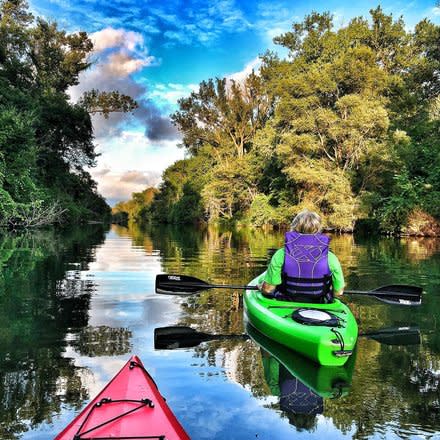 The City of Elkhart Parks Department just installed awesome ADA-compliant kayak and canoe launches in Beardsley Park and Edgewater Park. These new ADA-accessible launches allow canoe and kayak access to the St. Joseph River.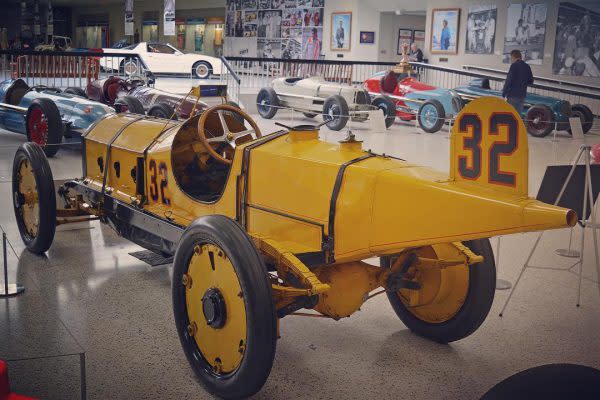 This accessible attraction features the Marmon Wasp, which in 1911 with Ray Harroun, won the very first Indianapolis 500
The Indianapolis Motor Speedway Museum's mission is to preserve and share one of the world's premier collections of automotive and motor racing vehicles and artifacts, emphasizing the Indianapolis 500-Mile Race. The Museum strives to make its buildings, collections, programs, and services accessible to all visitors. Companions or aides of persons with disabilities are admitted free of charge. The museum has free, accessible parking to the south and west of the Museum building, with appropriate curb cuts and ramps to facilitate entry. All Tour busses are wheelchair accessible. The museum welcomes service animals. Museum Hosts can lead guests with severe vision impairments through a special touch tour of select vehicles in our collection. For guests with hearing impairments, the museum provides printed texts of the narration of our bus tours of the track. American Sign Language interpretation is available upon request with a minimum of 48 hours' notice.
Science Central is an exciting mix of inspiring and fun, hands-on learning, and engaging fun! Each year through attendance, programming, and outreach, the center impacts over 140,000 individuals and has served over 2.6 million people since opening! Accessible parking is available directly in front of the building. Each bathroom is accessible. All exhibits are wheelchair accessible except for the High Rail Bike and Confusion Illusion Room. Wheelchair-accessible seating is available in demonstration areas and the cafeteria. Wheelchairs are available for checkout. There are areas of the building and exhibits that could potentially trigger someone with sensory sensitivities. Patrons may request a quiet area to rest if needed.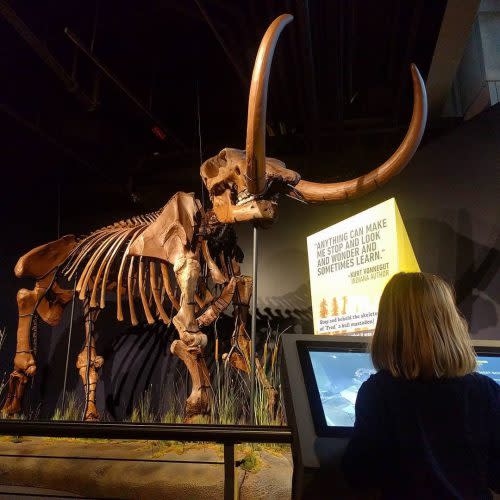 Located in White River State Park in downtown Indianapolis, the Indiana State Museum is the place to explore Indiana's past, present, and future. Today, the Indiana State Museum continues to explore Indiana's science and culture. Visitors come to celebrate, investigate, remember, learn and take pride in Indiana's story in the context of our broader world. Look around our website for a peek at what you can find today at the Indiana State Museum. The museum provides reasonable modifications to ensure it does not discriminate based on disability in admission to, access to, or operation of its programs, services, or activities.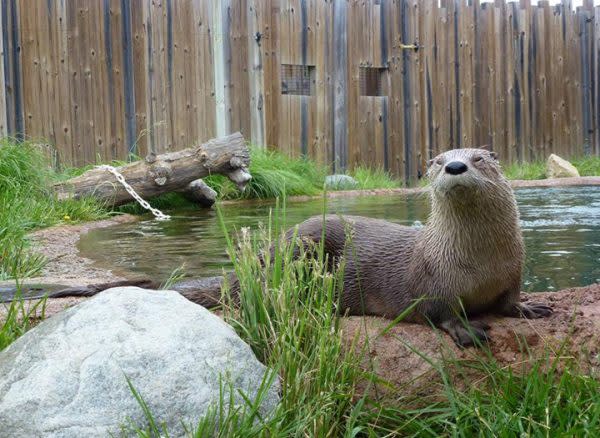 Columbian Park Zoo's mission is to encourage the appreciation of the world's wildlife, to enhance the preservation and conservation of biodiversity, and inspire educational discovery and exploration in a fun, family-oriented environment for all citizens of the Greater Lafayette Area. The Columbian Park Zoo is a six-acre facility on relatively flat terrain. Pathways are ADA compliant and consist of various substrates, including concrete, gravel, sand, and mulch. Wheelchairs and other ADA mobility devices are permitted in all public areas, including contact yards and immersion exhibits. Alternate exterior viewing opportunities are available for patrons who do not wish to enter contact areas and immersion exhibits with mobility devices.
---
Other Accessible Attractions in In Indiana
Check out their websites for more information
---
Taylor's Dream Boundless Playground, Fort Wayne
Spring Mill State Park, Mitchell
Jasper-Pulaski Fish & Wildlife Area, Medaryville
Dunes-Kankakee Trail, Chesterton
Indiana State Fair, Indianapolis
Indianapolis Zoo, Indianapolis
O'Bannon Woods State Park, Corydon
Derby Dinner Playhouse, Clarksville