Indiana boasts some of the best golf courses in the Midwest, and in the Hoosier State, you don't have to break the bank for an amazing golf outing at these courses. These five public courses offer scenic views, challenging holes and great value. Play and then stay a while to enjoy all that these affordable golf destinations have to offer. Looking to plan a golf trip? VisitIndianaGolf.com is the perfect resource to find the right course for you.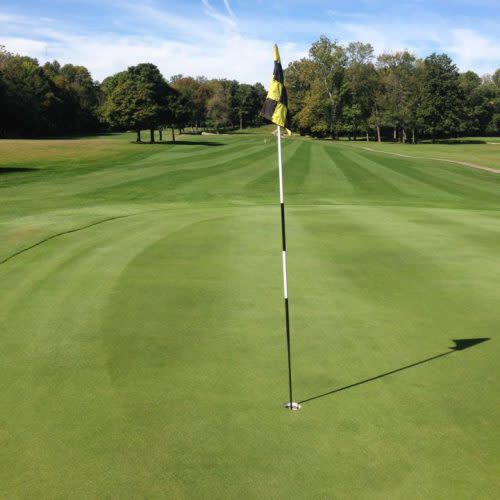 Arrowhead Golf Course, Greenfield
Arrowhead Golf Course, Greenfield Par: 70 Players praise Arrowhead Golf Course for its exceptional turf and fair price point. The front nine is longer and more open than the back nine, tempting you to grip it and rip it. The tree lined back nine offers relaxing shade and seclusion. While you are here, stop by The Mug, a restaurant that has brought farm-fresh food with a drive-in experience. Serving incredible burgers, dogs, sandwiches and more, they dub it "farm-to-curb" dining. Book a tee time.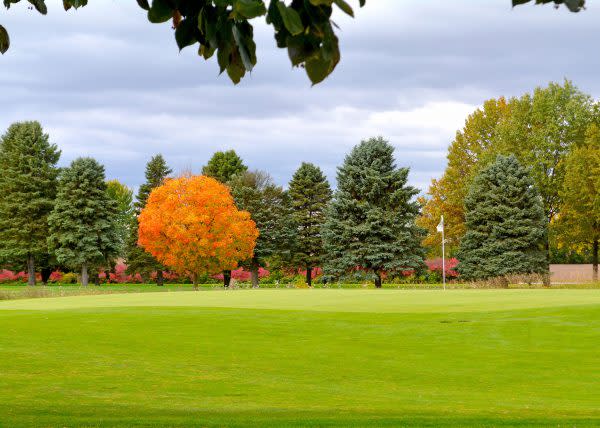 Battle Ground Golf Course
Battle Ground Golf Club, Battle Ground Par: 72 This course near Purdue University and West Lafayette features mature trees, large sand bunkers and receptive grass. The open feel of the course gives golfers a chance to recover from every shot. Battle Ground Golf Club is located in a historic community near the site of the 1811 Battle of Tippecanoe. Today, visitors to Battle Ground tour the Tippecanoe Battlefield Museum and Park and howl at Wolf Park wildlife facility. Book a tee time.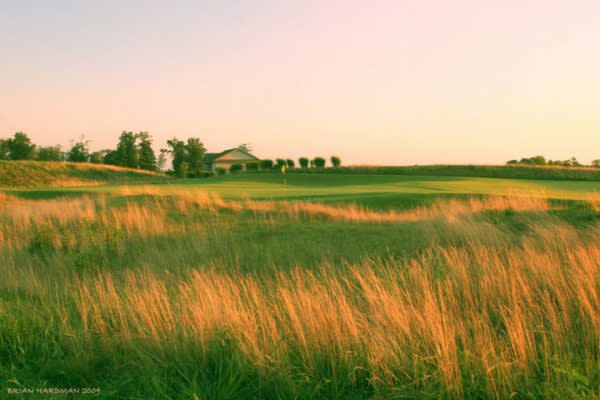 Cambridge Golf Course, Evansville
Cambridge Golf Course, Evansville Par: 72 Set on 170 acres of rolling southern Indiana farm land, this Tim Liddy design is one of the most beautiful around. Cambridge Golf Course boasts multiple tees, target landing areas, in-play lakes, formidable grass mounds, demanding bunkers and finely sculpted bent grass. After a day on the links, try your luck at Tropicana Evansville. This casino boasts blackjack, slots and poker inside a lux entertainment complex with gourmet dining and two hotels. Book a tee time.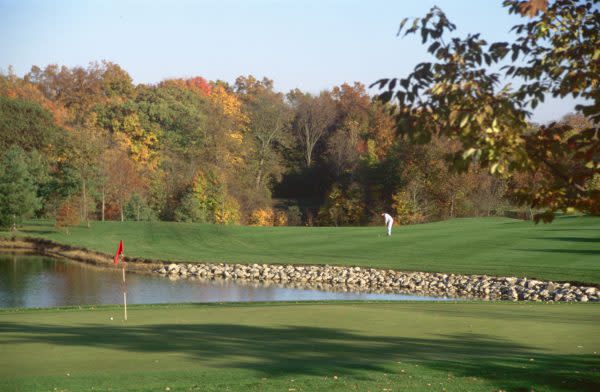 Club Run Golf Course, Marion
Walnut Creek Golf Complex, Marion Par: 72 Two challenging courses are located side by side, so you can play one 18-hole course and walk over to the next. The 1970's layout at Walnut Creek offers long tees, large greens and elevation changes. Club Run is a little more difficult with more doglegs and lay-ups. After a full day of golf, take a short drive down the highway to Converse, where an amazing BBQ joint has revitalized this small town. Book a tee time.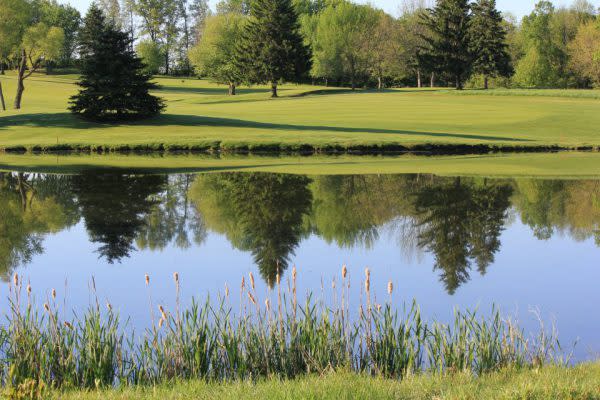 Zollner Golf Course, Angola
Zollner Golf Course, Angola Par: 71 Located on Trine University's campus, Zollner Golf Course was made for the thinking player. Strategically placed bunkers and reconfigured fairways offer interest and challenge. The beautiful landscape, undulating fairways and hilly terrain offer scenic views as long as the eye can see. Visit nearby Pokagon State Park, a favorite spot for hiking, fishing or bird-watching on picturesque Lake James. Book a tee time.
These courses all have impeccable landscaping and just the right amount of a challenge. Between $20-40 for an 18-hole weekend game, these affordable golf courses are among the best values Indiana has to offer. Find more great Indiana courses at VisitIndianaGolf.com.