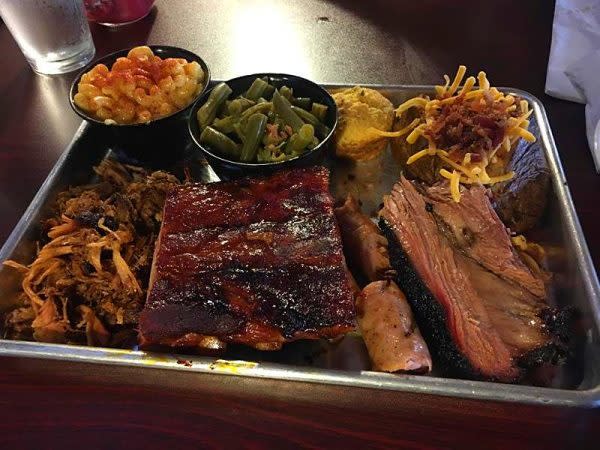 I've been hearing rumblings for a while about a small town in northeast Indiana that is home to a barbecue place that serves up food so good it will blow your mind. So after yet another recent recommendation from friends about Jefferson Street BBQ in Converse, I decided it was time to head that way.
Converse is located just a few short minutes west of Marion which is in the northeast part of the state and it sits near the line between Miami and Grant Counties. What is most interesting to me is that as a result of the success of the Jefferson Street BBQ restaurant, the town has literally exploded with new shops and boutiques to help make the experience well worth the drive for visitors. Plan to arrive with extra time so that you will be able to walk up and down Jefferson St. and check these places out.
Oak Hill Winery (111 East Marion St.)
We carefully planned our visit to start with tastings at Oak Hill Winery that is located at the corner of the downtown business area. The winery has a cozy cottage charm to it and they specialize in naturally-made wines without the use of preservatives. There are plenty of wines to try and we landed on their blackberry wine and enjoyed it so much that we stayed and had an additional glass before moving on to the downtown area.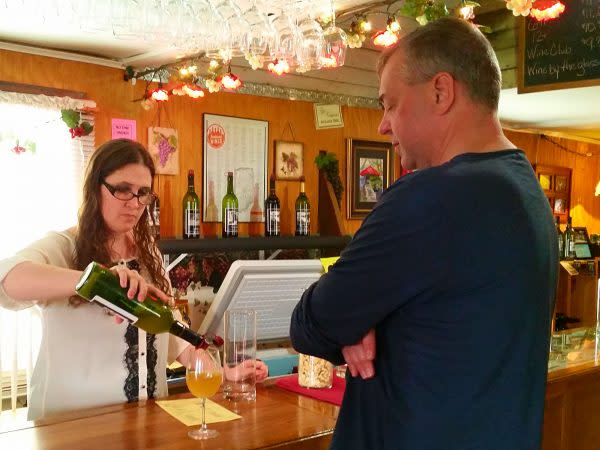 Start your trip to Converse with tastings at Oak Hill Winery.
As we moved our way down the street to the restaurant, we hit shop after shop and had a lovely time looking at the merchandise and ended up purchasing several items. All of the places are within walking distance so just park your car and enjoy your time.
Here's a snapshot of what we found:
Jane's Antique Junction (401 N. Jefferson St.)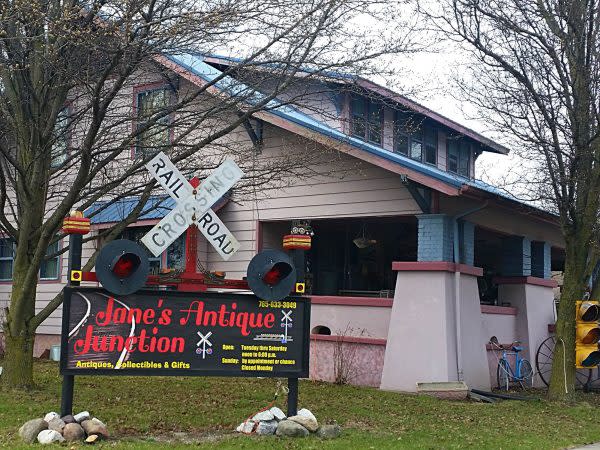 Antique Junction-the shop was closed that day but I wanted to include it in this blog because I am planning to hit it on my next visit to town and don't want you to miss it during your trip.
Ledbetter's Grand Fudge Shop (108 N. Jefferson St.)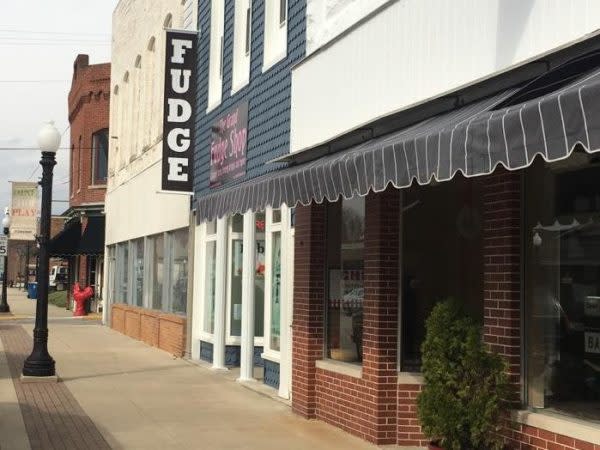 Ledbetter's Grand Fudge Shop - I chose the peanut butter and smores fudge and had eaten almost half of it before I arrived home later that day. Make sure your visit includes this fabulous shop.
Itty Bitty Acres (315 N. Jefferson St.)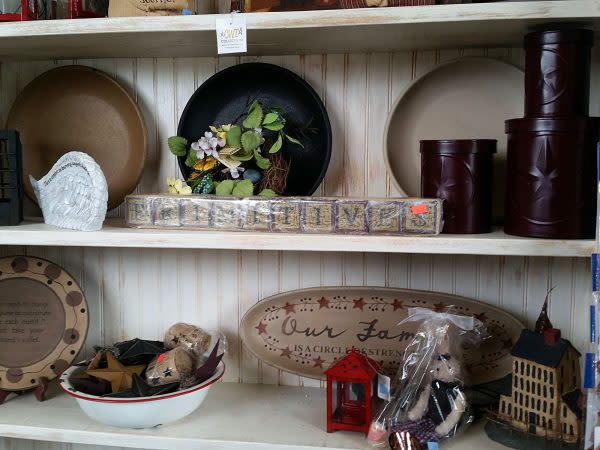 Itty Bitty Acres is filled with candles, decor and primitives for your home.
Free Verse Boutique (102 N. Jefferson St.)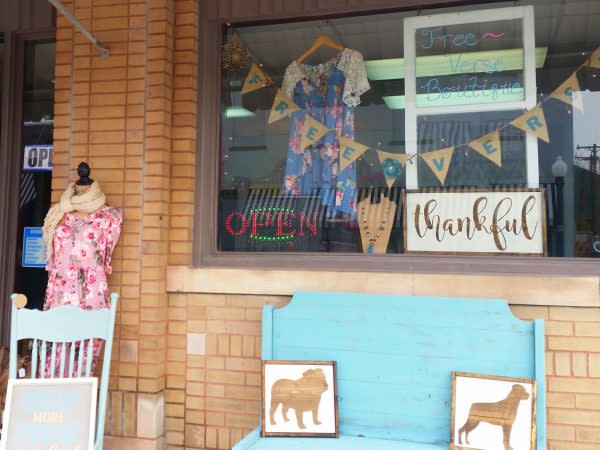 Free Verse Boutique has lovely clothing and accessories. They also have consignment clothing items so prices were very reasonable.
Cahoots Soap (107 N. Jefferson St.)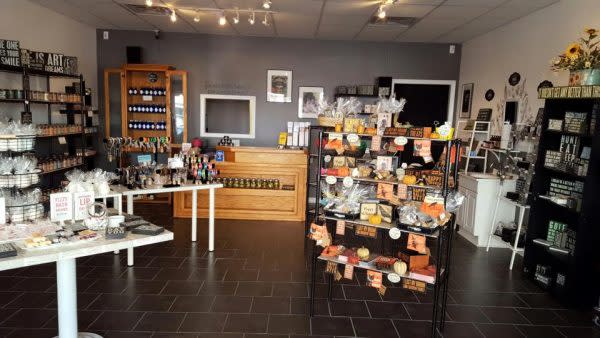 The shop is bright and filled with soaps, bath products and decor items. Very impressive. (photo credit: Cahoots Soap Facebook photos)
Jefferson Street BBQ (101 N. Jefferson St.)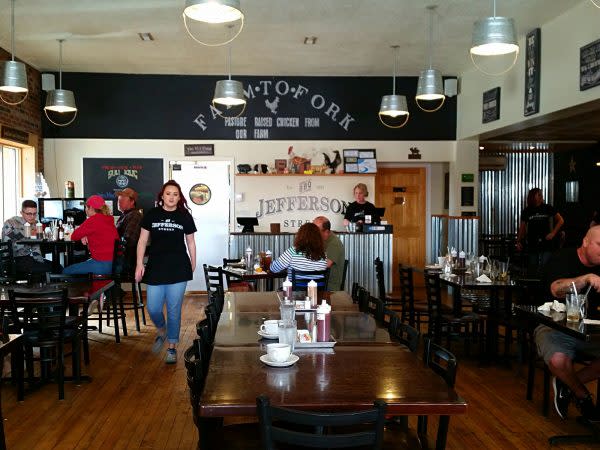 The restaurant is fairly small and bright but they also have outdoor seating in the warmer months.
So once we finally settled in at Jefferson Street BBQ our appetites were pretty big and it's a good thing because it encouraged us to order one of their 4 meat, 4 sides platters that allows you to sample multiple items from their menu. We sampled the sausages, pulled pork, ribs and the brisket. All of the meats are locally sourced and were among some of the best I've had - EVER. For us, the brisket by far stole the show. It was tender, juicy and the char on the outside was heavenly. We actually ordered a second helping during our meal and gobbled that up as well. (Don't judge til you try it)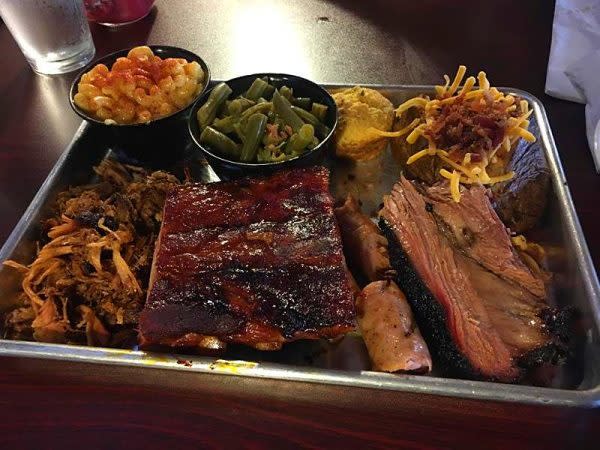 The four meat, 4 sides platter...I encourage you to try multiple items to figure out your favorites.
From their barbecue sauce to their mouth-watering side dishes, everything is homemade from family recipes and delicious. Their meats are smoked daily and they do sell out early so I strongly suggest you have reservations or arrive early to make sure you get your favorites.
This is some serious barbecue and I now understand why everyone is talking about this restaurant and why it literally put this town on the map. DO make the trip to this EPIC small town restaurant and definitely bring your appetite.