Fall is one of my favorite times of the year. It is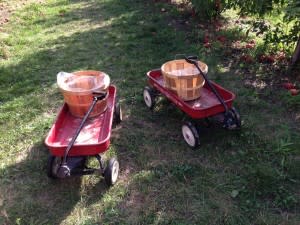 full of wonderful treats and goodies such as caramel apples, apple cider, and pumpkin seeds. However, my favorite thing to do in the fall has always been to go to an apple orchard.
Growing up, I would always go to an apple orchard with my family and wonder aimlessly through the apple trees, filling our buckets to the brim. When I came to college, I was determined to keep this tradition alive but with my friends here at school instead.
This fall, I traveled with a few of my sorority sisters to Tuttle Orchards in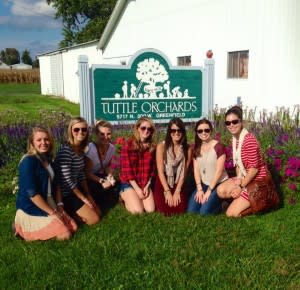 Greenfield, Indiana. We spent the day wondering through the apple tress, while filling our buckets and capturing every moment on camera. Tuttle Orchards is a wonderful place for sorority sisters, families, and individuals to go to get away from the hustle and bustle of everyday life and get lost in the picturesque apple trees.
I encourage everyone to take time out of your busy schedule and spend time with those you care about, while roaming through the apple trees at Tuttle Orchards in Greenfield, Indiana. I promise, you will not be disappointed!