It's February and you know what that means - it is time to think about Valentine's Day and with that comes chocolate (the perfect gift for the girl in your life - hint, hint). Over the last year I've had the privilege to visit several wonderful candy shops in the state and it's a good time for a refresher as to what the state has to offer.
South Bend Chocolate Factory - Located in South Bend (clearly), this chocolate company has strong ties to the University of Notre Dame. It all began in the early 1990s and today you can tour their factory or visit one of their 17 stores located within a three state area. You can read a little more about my visit last year here.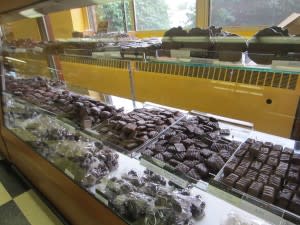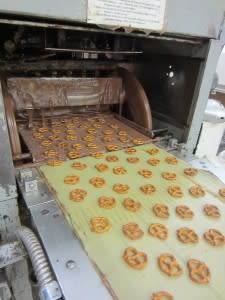 Good's Candy Shop - Located in Anderson, this shop has been around since the 1940s and not only offers chocolate, but ice cream and other treats as well. Can I recommend their caramel corn? You won't be disappointed. Learn more by watching this video of my visit last spring.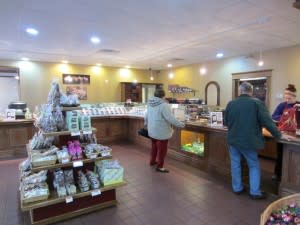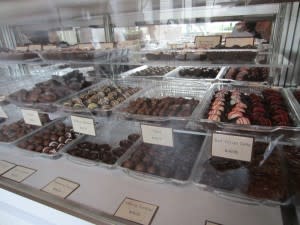 DeBrand Fine Chocolates - Founded in Fort Wayne in 1987, this chocolate now ships worldwide. A great stop if you are in Fort Wayne or order a favorite online.
Confection Delights - Just west of Indianapolis, located on the Danville town square. You will be amazed at all they can create with chocolate ... even high heeled shoes! Check out my blog from last fall that highlights Confection Delights and all the other great shops on the square!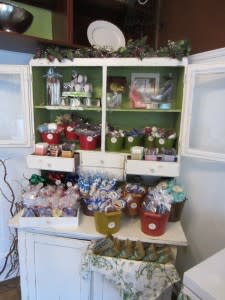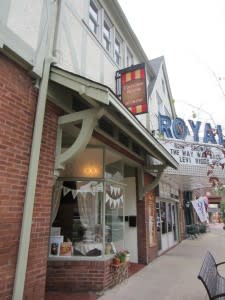 Ghyslain Chocolates - Gourmet, hand-crafted chocolate is what you will find at this Richmond treasure. Trust me, not only have I eaten at their restaurant, but I've indulged in their chocolate and it isn't something to mess around with ... it is delicious and delectable. Check out more things to do right around Ghyslain from my blog last year.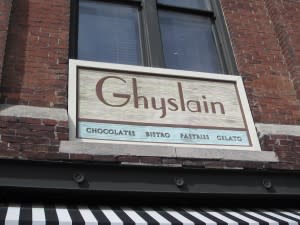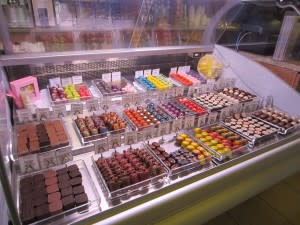 No excuses now guys ... I've given you some excellent suggestions for the upcoming holiday. No matter which one you go with, she is sure to love it!