If you're looking for a good dose of art, culture, and history, the Richmond Art Museum is the place for you! Upon visiting this museum, I found my eyes opened to an exciting, educational place, housing beautiful art collections and stories of Richmond's art background.
Located inside McGuire Hall at Richmond High School, the Richmond Art Museum (RAM) is the only independent art museum to be housed in a public school. Once in McGuire Hall, you will find yourself surrounded by the four galleries that hold the museum's incredible collections.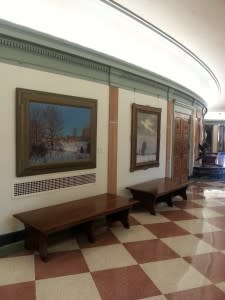 RAM's first 2015 exhibit is titled Water: A Bridge to Color, which runs through March 21st. Showcasing the exquisite watercolor works of 14 different artists from Indiana, Ohio, and Kentucky, I found myself in awe of the beautiful colors and the visual elegance of each work. This exhibit highlights a difficult and stunning medium and gives visitors a peek at works of stimulating color and detail.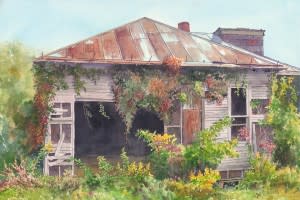 The museum's permanent collection includes works of American Impressionist, Decorative Arts, Indiana/Ohio Artists, Hoosier Group, and Indiana Regionalism. RAM's signature piece is an oil self-portrait of artist William Merritt Chase. You'll also find distinct ceramic figurines known as 'Grotesques' by Cambridge City's Overbeck sisters. The collection goes far beyond these works with pieces crafted in all mediums.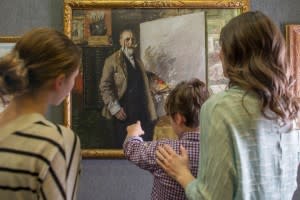 I was particularly struck by the works of the Richmond Group collection. The Richmond Group art colony is the earliest of two art colonies established in Indiana, dating back to 1870. The collection includes works by Richmond Group Artists such as Charles Conner, Elwood Morris, Micajah T. Nordyke, and the established painter known as the 'dean' of the Richmond Group, John Elwood Bundy. All of the works in this collection showcase the talent of some of the area's finest, and depict beautiful landscapes and vibrant settings.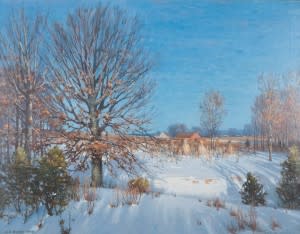 In addition to the extensive collections and exhibits, the museum also hosts several events to emphasize their focus on art education and appreciation.
Potterypalooza is a celebration of ceramics, with vendors displaying their pottery, available for purchase. The Cork and Canvas Art Party provides guests 21 and over with an opportunity to create their own masterpiece while enjoying a favorite drink with friends. The Secret Garden Tour allows visitors to explore the canvasses of local landscape artists throughout the community.
Other events include the Holiday Art Mart, Art to Heart, Art Is…, and the Phantoscope High School Film Festival.
Whether you're looking for a special event emphasizing the educational and appreciative value of art, or just looking for an exciting place to tour and enjoy, the Richmond Art Museum is the perfect place for you! To plan a visit, go to richmondartmuseum.org.