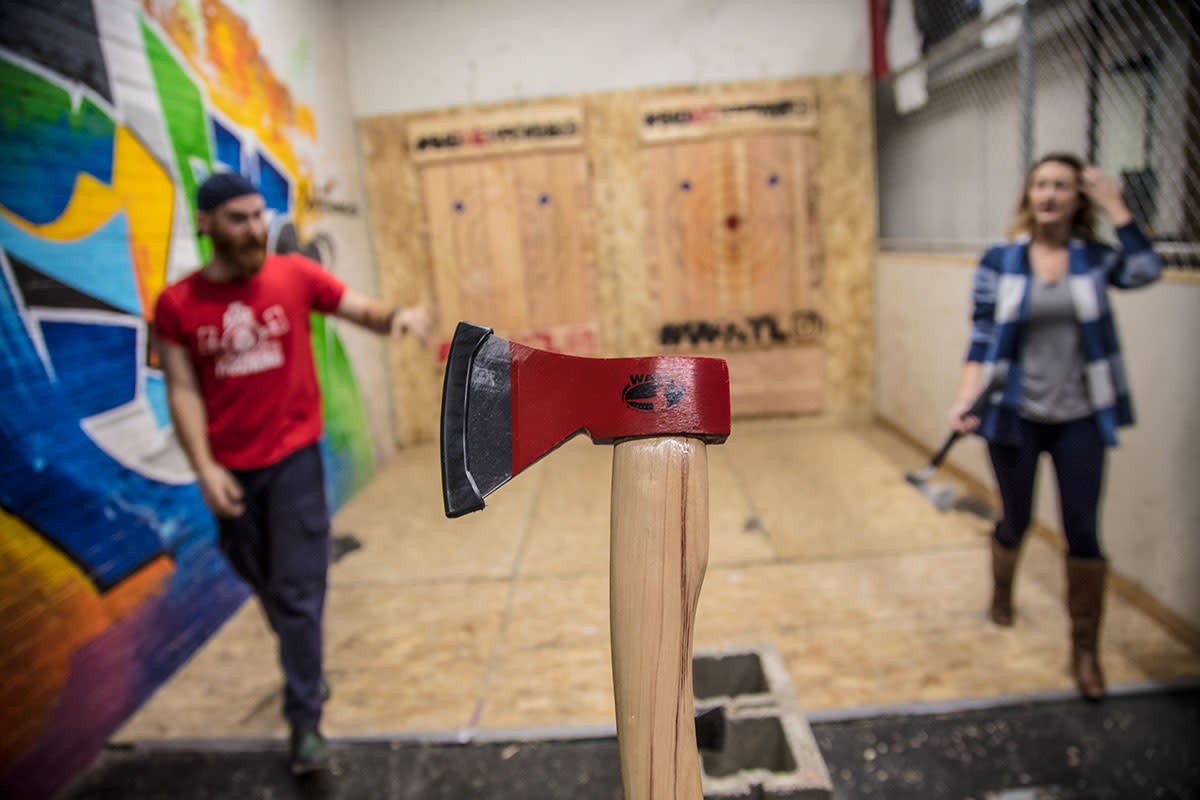 Our Canadian friends to the north have pioneered a fabulous new way to spend your leisure time - axe throwing, particularly competitive axe throwing. What once was a provincial activity of burly lumberjacks in Ottawa, axe throwing is invading the mainstream conscious, or in the very least, Indianapolis. No longer are we limited to bowling and pool, or silly old dance clubs, because now throwing axes at targets in downtown Indy is a reality you won't want to miss.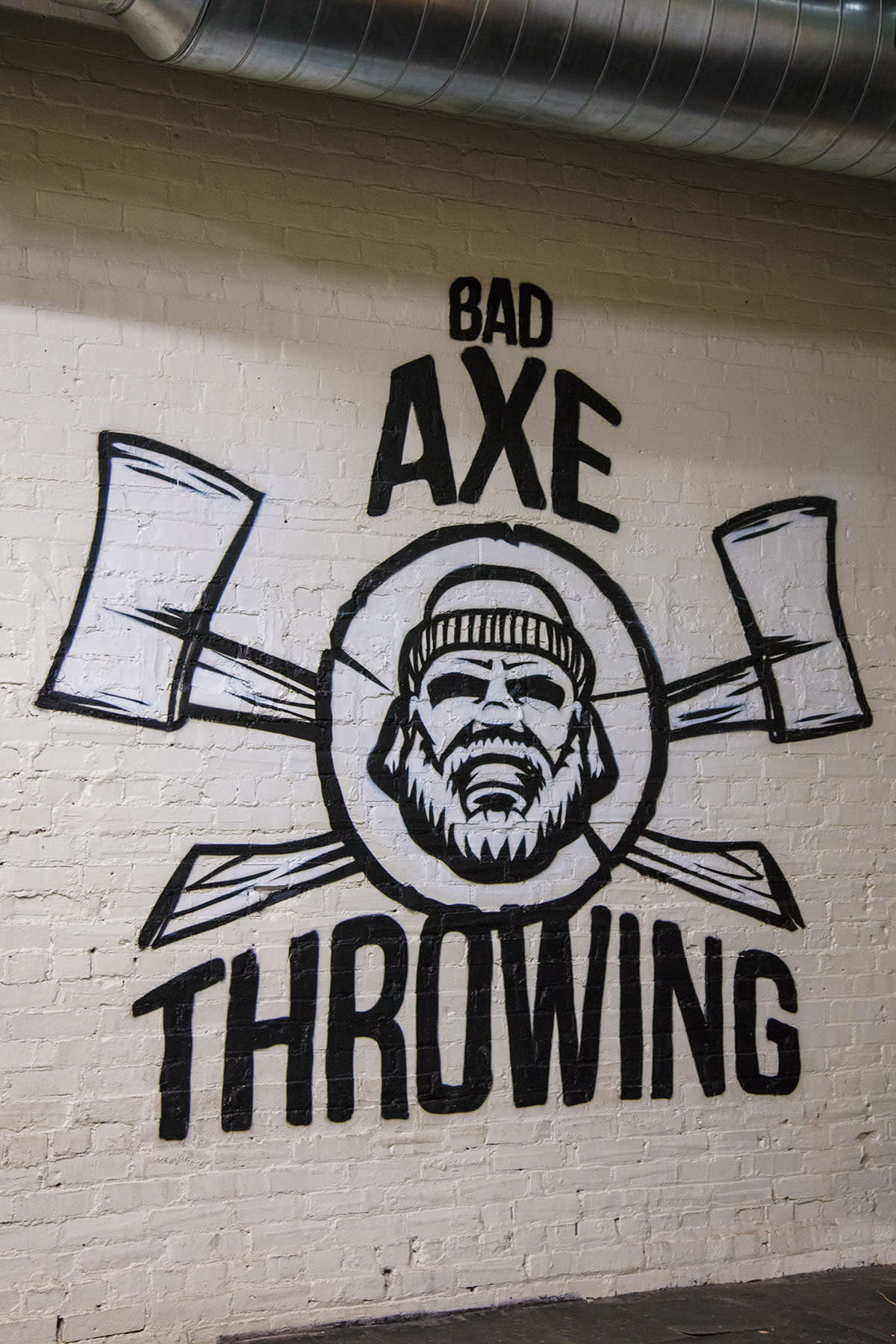 Bad Axe Throwing
Perhaps the work week has raised some pent-up inner aggression, just yearning to be free. Maybe you and your friends are looking for something to do during nightly cocktails in Indy, or possibly your business is searching for a great team building event. The solution to all of these problems and many more is Bad Axe Throwing on South Meridian Street.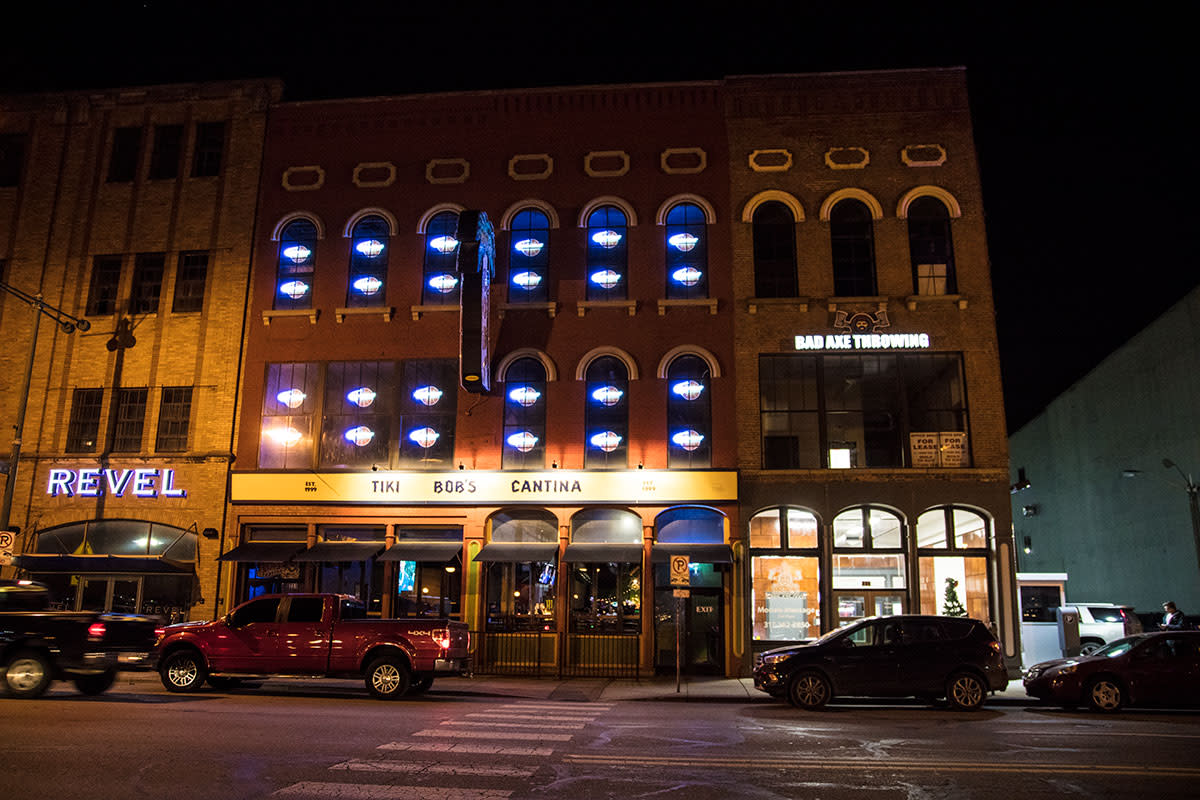 Bad Axe Throwing - 235 South Meridian Street
Voted the Best Place to Release Aggression by Indianapolis Monthly, Bad Axe Throwing is exactly what it sounds like - a bad-ass way to spend an hour, or two, throwing axes at wooden targets. Founded in 2014 in Ontario, Canada - Bad Axe Throwing's mission "is to bring the thrill of a traditional Canadian backyard pastime to urban communities. With the help of our talented axe throwing coaches, hundreds of thousands of people have been able to share our passion for throwing axes." Bax Axe has several Canadian locations including Burlington, Surrey, Vaughan, Winnipeg, Edmonton, Kitchener, Mississauga, and Toronto. In the U.S., Bad Axe has opened locations in Atlanta, Denver, Minneapolis, Oklahoma, Philly, Brooklyn, Chicago, San Francisco, D.C., and of course, Indianapolis.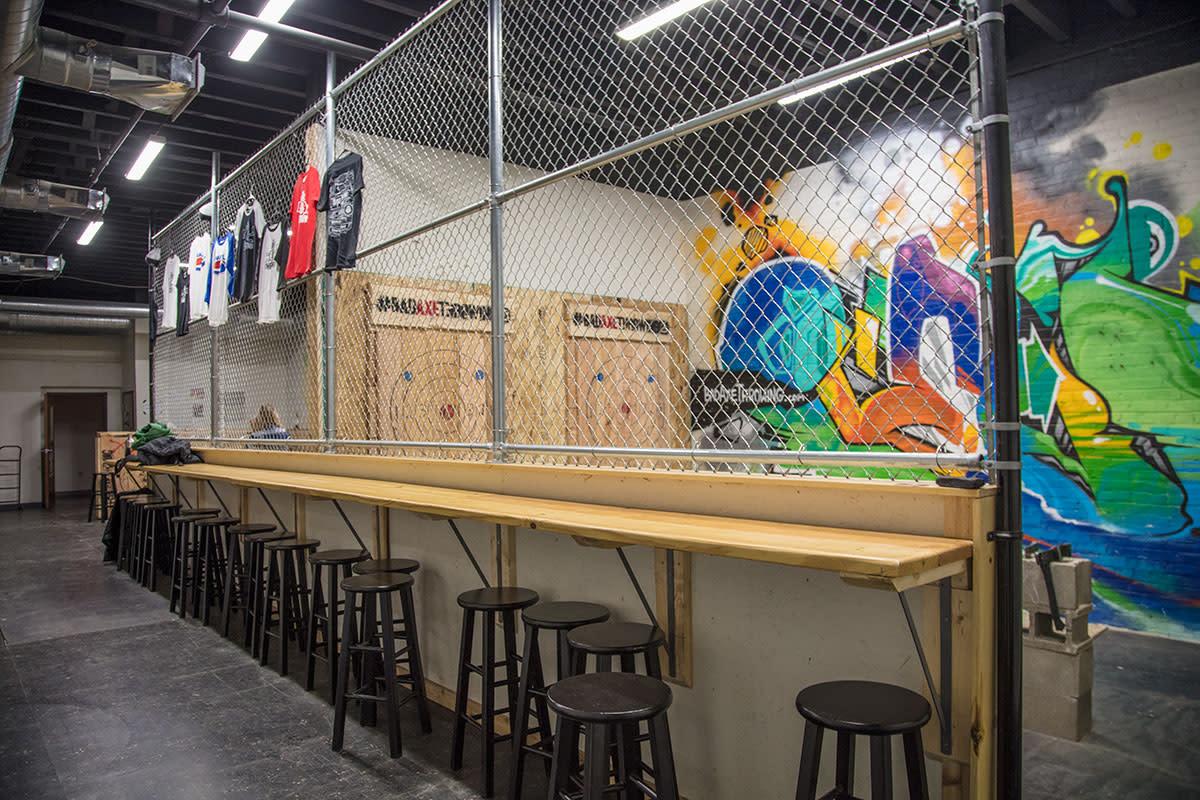 A throwing lane.
Bad Axe's Indy location at 235 South Meridian Street houses two axe throwing lanes, with two targets each. Bad Axe welcomes walk-ins, private sessions, and group bookings - all for incredibly reasonable prices. While Bad Axe doesn't sell food or drink, bringing in your own beer and wine is encouraged, along with food for group events.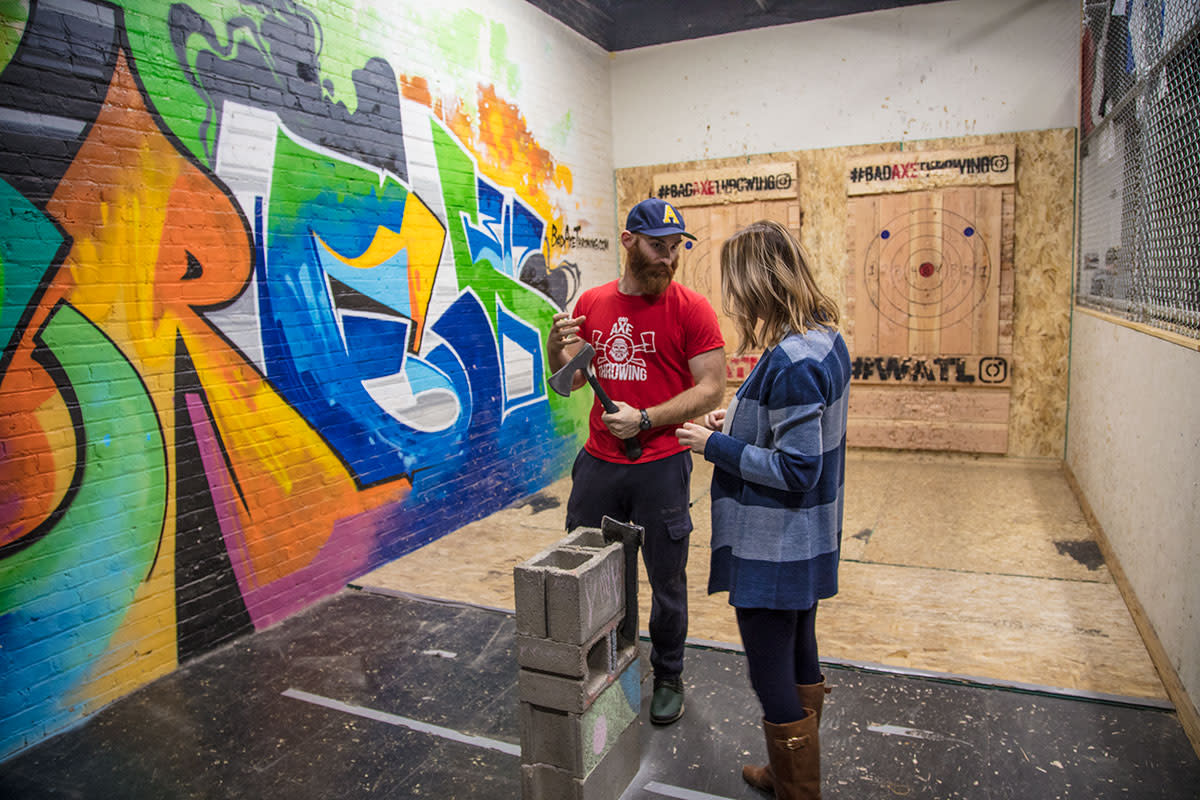 Coach Cooper providing instruction.
Once your session begins, extremely talented Axe Coaches will help you hone your axe-throwing skills to perfection.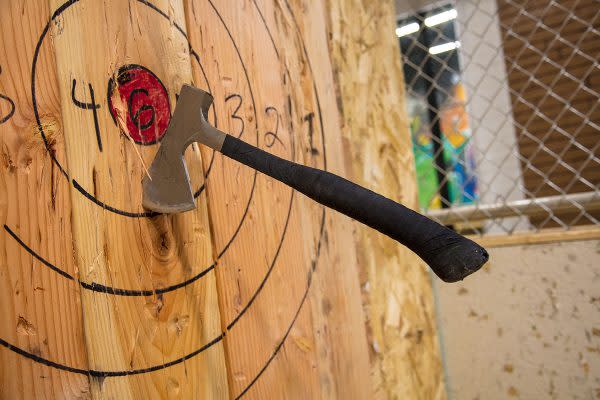 For those with more competitive spirits, Bad Axe has developed an international competitive league for axe throwing known as WATL (World Axe Throwing League). WATL operates with a standard set of rules and offers "major international tournaments, notably the World Axe Throwing Championship."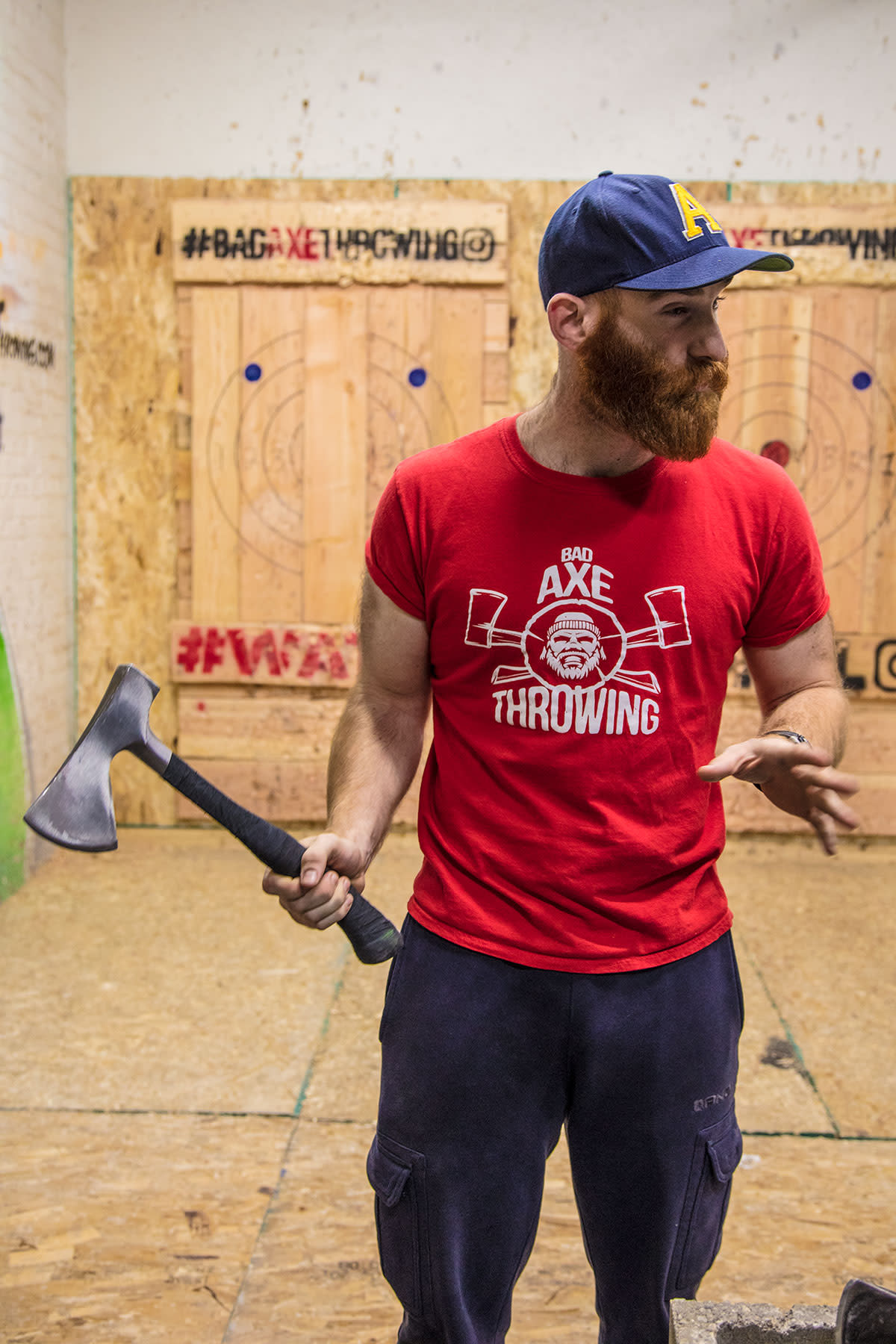 Coach Cooper
Bad Axe Throwing in Indy also sponsors a local league, which competes seasonally (winter, spring, summer, and fall). Challengers face off to win a $3,500 grand prize!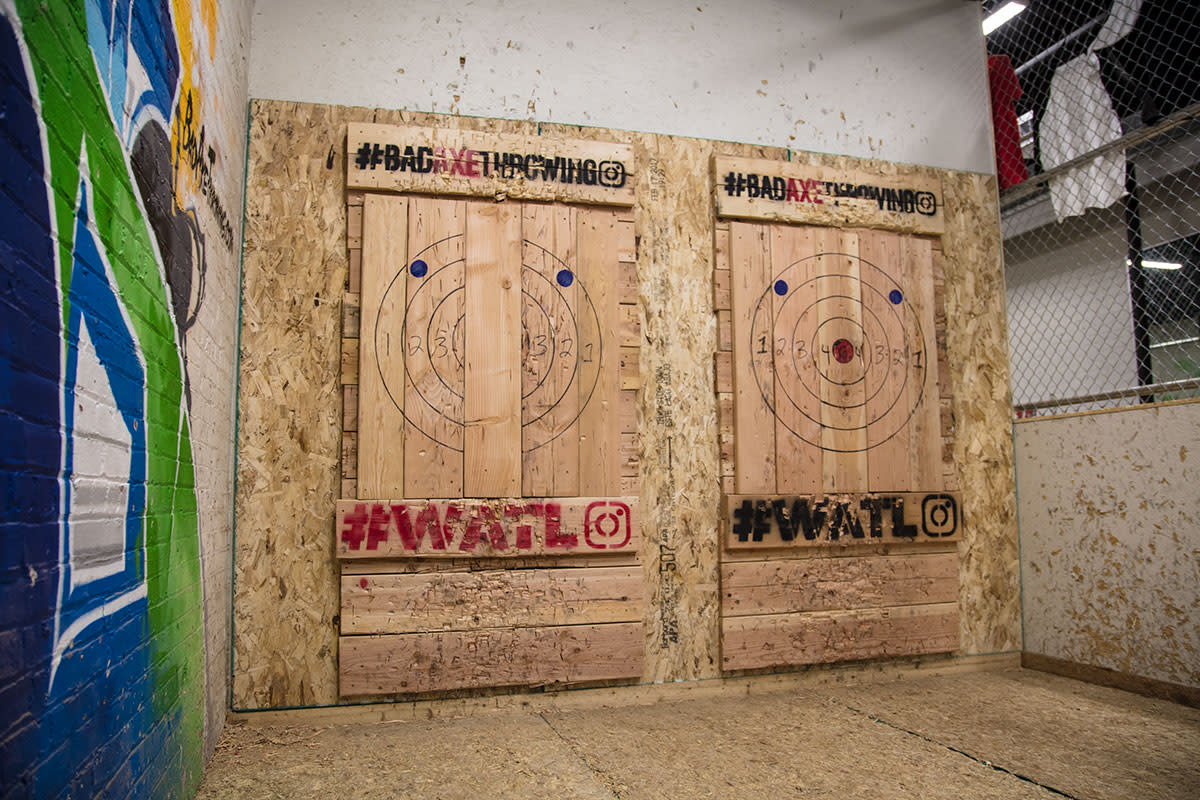 The target(s).
Bad Axe Throwing encourages appointments, but welcomes walk-ins. After a brief safety lesson, your axe coach will provide some pointers on how best to throw an axe and then you start! Axe throwing is not easy at first and is definitely a challenging effort that combines both consistent hand eye coordination and strength.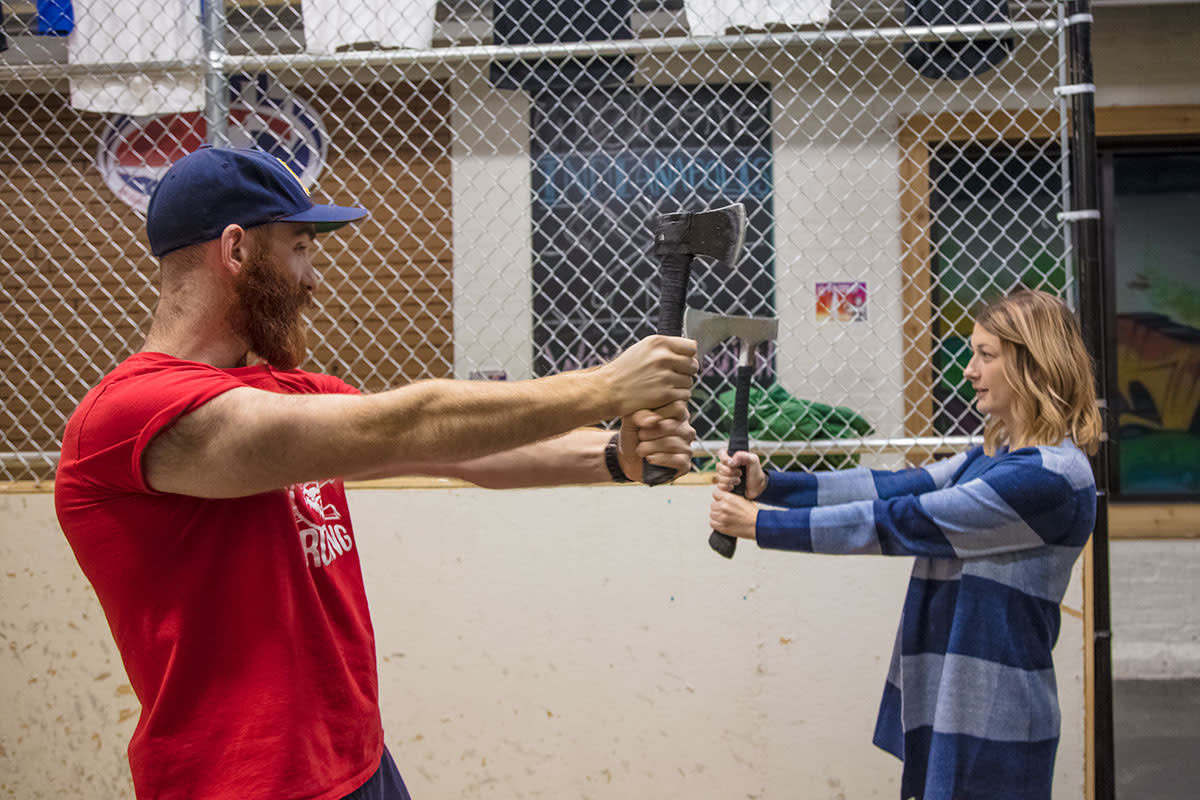 Technique is everything.
It took me about 20 throws before I was able to get anything to stick, but I received some excellent coaching from Cooper - one of the very talented Axe Coaches on staff at the Indianapolis location.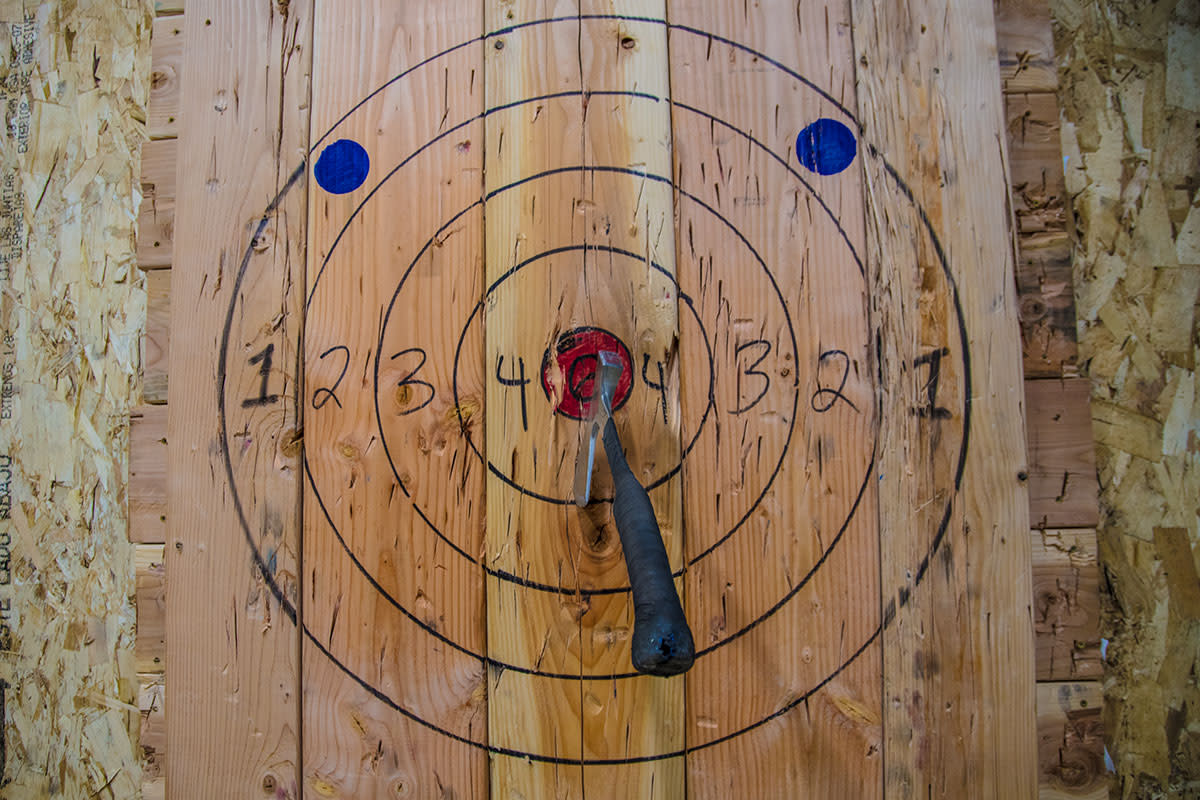 So close....
The cost is $20 per hour for walk-ins ($10 every hour after) and $39.25 per person for groups of six or more. In each case - you have an axe coach to guide you through the entire process.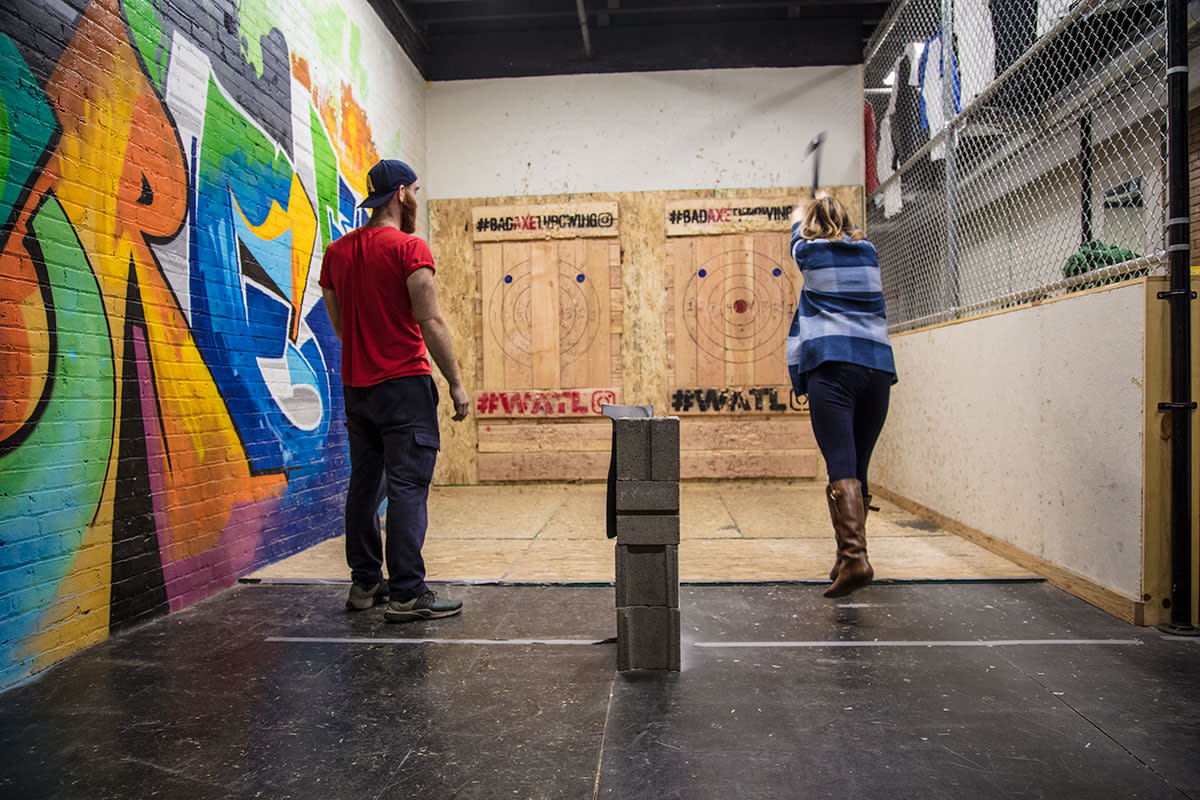 Release!
This is a great way to spend a few hours any night of the week. The staff is friendly, knowledgeable, and will definitely get you sticking axes in no time. The experience is fun and incredibly safe for individuals, couples, or groups.