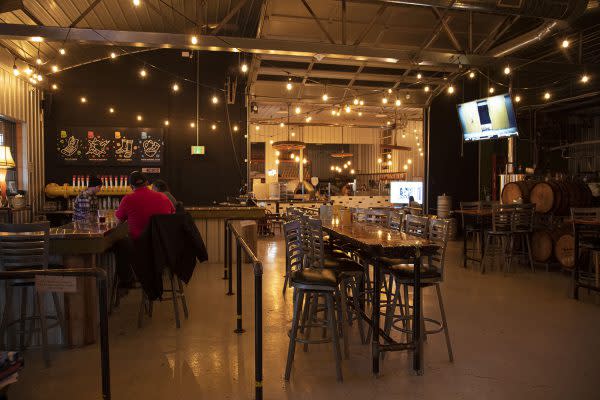 After several years of traveling and writing for the Indiana Insider Blog, I'm convinced that some of Indiana's best food and drink exists in places you'd probably least expect. While Indiana's largest cities often get significant attention for their culinary ventures, smaller Hoosier communities also feature first-class restaurants, breweries, and wineries that shouldn't be missed. Including this award-winning brewery, which also serves incredible pizza.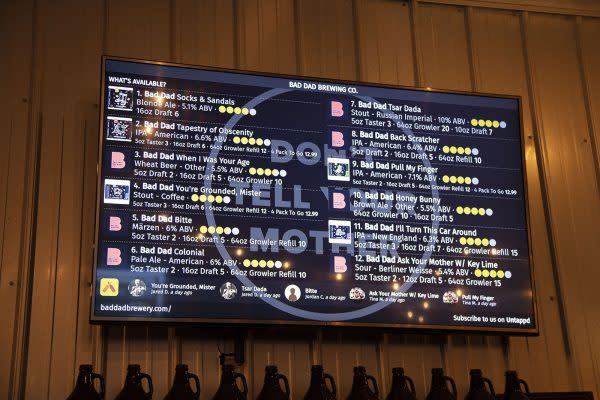 Recently, we took a trip to Bad Dad Brewing Company in Fairmount, Indiana - winner of Visit Indiana's Best Brewery of 2019. We first visited Bad Dad two years ago after eating at their sister restaurant, Grains and Grill.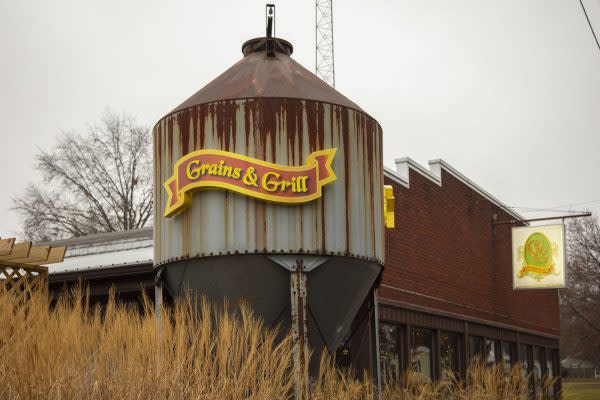 It was a fantastic experience at both establishments. Bad Dad's beer was also, hands down, some of the best I've sampled in the great Hoosier state.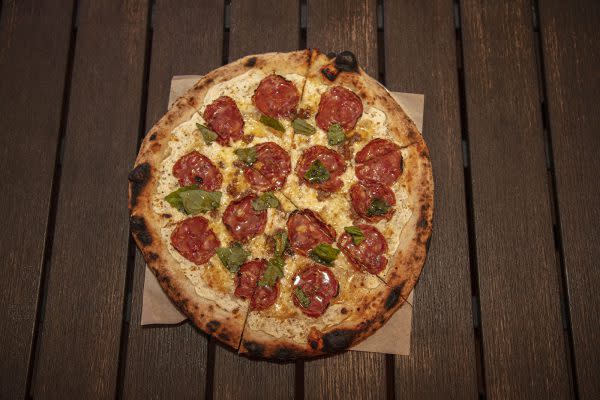 However, during our most recent trip, we had the pleasure of trying Bad Dad Brewing Co.'s newest initiative, artisan neo-Neapolitan pizza. Like everything else that Bad Dad Brewing/Grains and Grill undertakes, the pizza was simply amazing.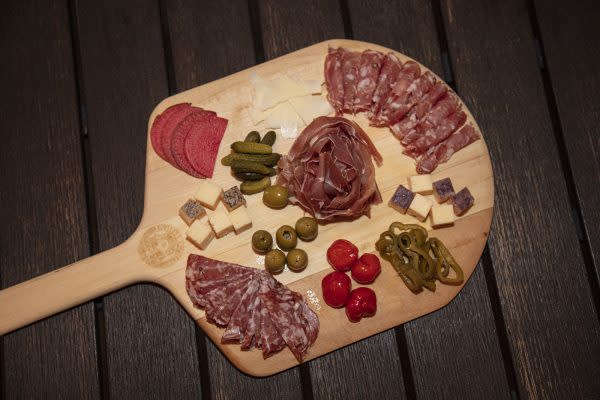 Along with signature draft beer brewed on site, Bad Dad's pizza operation features expertly crafted neo-Neapolitan red pies and white pies, with flavors not typically found in Midwestern pizzerias. We tried three - Bushwick, Yo Paulie, and the Rebel. We also grabbed Bad Dad's signature charcuterie board and an epic starter salad.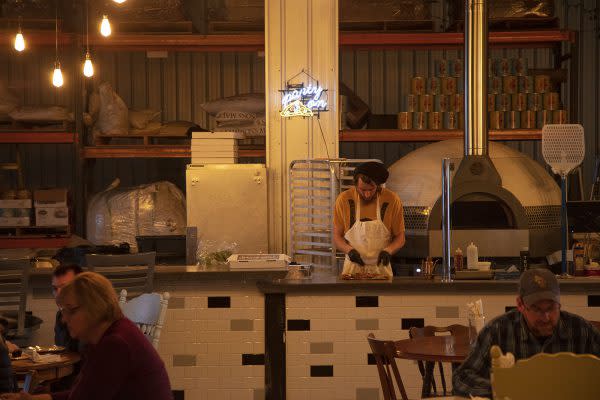 Dinner was a blissful journey of flavor, steered courtesy of Bad Dad's head chef and baker, Korak Ladd. Korak brings distinctive flavors to his pizza creations and has given Bad Dad's a special menu not found anywhere else in Indiana.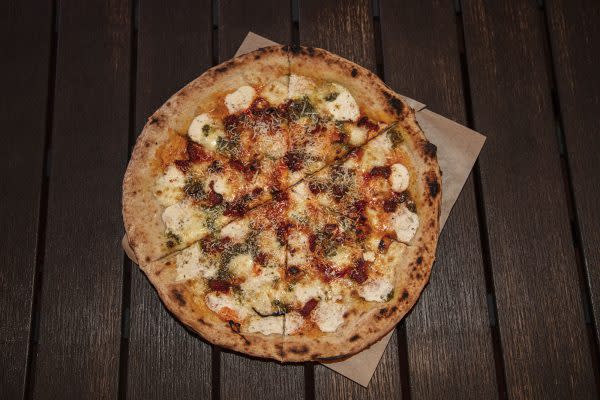 For example, three of the pizzas, Bushwick, Lil Peps and Yo Paulie, feature Mike's Hot Honey, a marvelous combination of sweet and spicy not seen since the Aztec's invented molé sauce.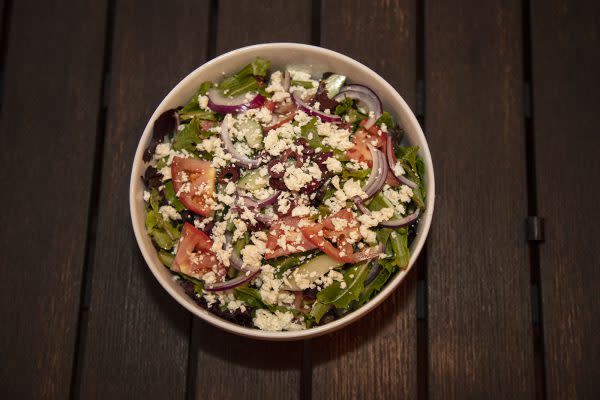 In short - the food is wonderfully delectable. But, you don't have to take my word for it. Bad Dad Brewing has excellent Yelp and TripAdvisor reviews, while Pizza Today featured Bad Dad pizza recently alongside Gusta Pinsa Romana in San Francisco and Angelo's Pizzeria in Philadelphia.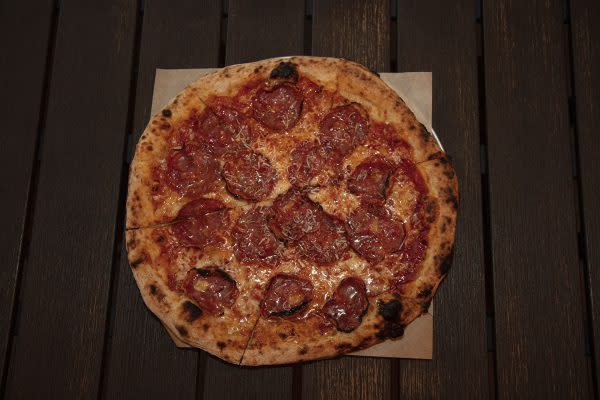 It isn't just the flavor that makes Bad Dad Brewing's pizza unique, it's also their fine attention to detail and where they derive their ingredients. For instance, Bad Dad sources their cheese from nearby Golfo di Napoli in Warren, Indiana. Golfo, in turn, sources milk from Amish dairy farmers in central Indiana.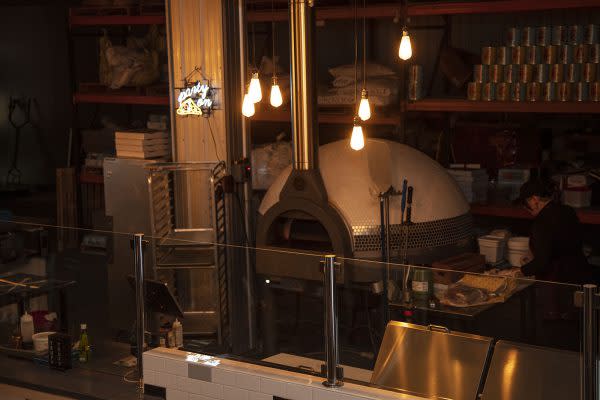 As for the attention to detail, Bad Dad Brewing chefs slice all meat in house, deploy a secret water profile in their dough, and fire all pizzas in an elegant stove imported from Italy. Everything is made from scratch with a sense of precision that would make NASA envious.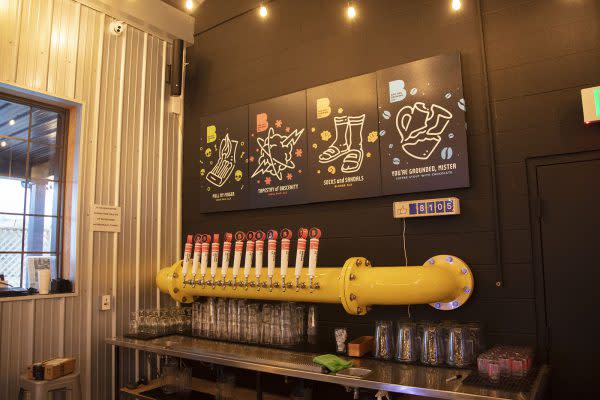 Bad Dad Brewing Co. is also a great place to hang out, grab a beer (or two), and a pizza with friends. The brewery is in the center of a spacious complex that features the pizzeria on the south side and the oh-so-fabulous Grains and Grill on the north.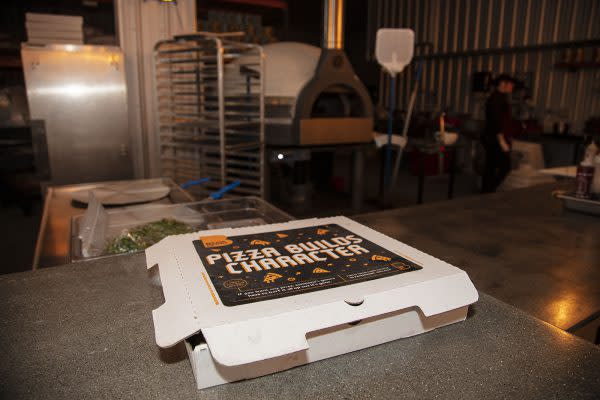 The word is out, too. Along with stalwart patrons from the fine town of Fairmount, patrons from all over central and northern Indiana frequently visit Bad Dad Brewing Co. on a regular basis for some of the best beer and pizza in Indiana. Bad Dad's is definitely worth the trip to Fairmount.