Basketball in Indiana is more than just a sport. It's a religion. The season's in full swing, and nobody celebrates it the way we do here in the Hoosier State. Make a pilgrimage to some of these hallowed hoops destinations for a taste of Hoosier Hysteria: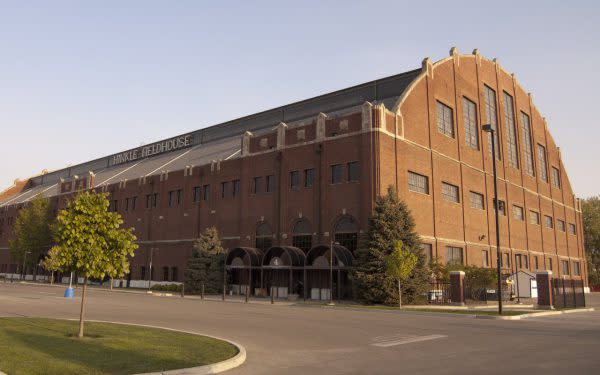 Home of the Butler University Bulldogs in Indianapolis, Hinkle was erected in 1928 and renovated in 2014 to improve accessibility and the overall visitor experience. The National Historic Landmark took a star turn in "Hoosiers" as the film site of the 1954 high school championship game.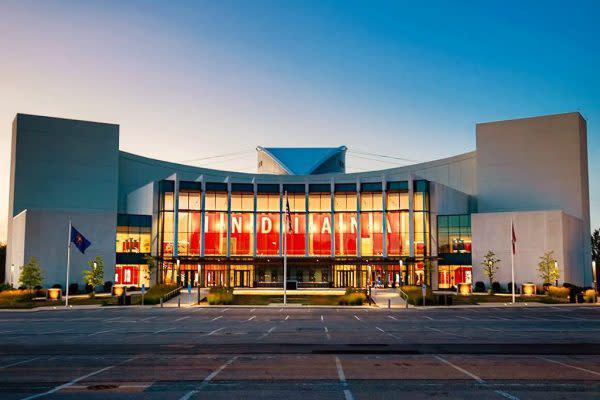 Fans dressed in red and white candy-stripe pants cheer on Indiana University's Hurrying Hoosiers at the 17,000+ seat Simon Skjodt Assembly Hall. Fun fact — the Bloomington facility's inaugural season in 1971-1972 coincided with the arrival of former head coach Bob Knight.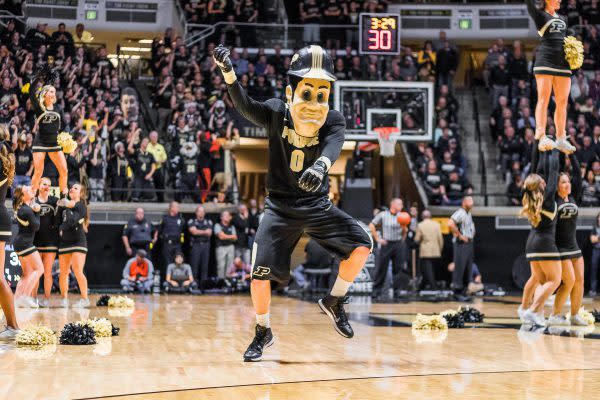 The centerpiece of the Mackey Sports Complex, Purdue University's home court accommodates more than 14,000 fans during Boilermaker ball games. The arena's namesake Guy "Red" Mackey served as a long-time athletics director, and "Keady Court" honors former coach Gene Keady.
This nostalgic attraction celebrates the Cinderella story of the 1954 Milan Indians, who rose through the ranks to defeat the Muncie Central Bearcats at Hinkle Fieldhouse in the 1954 high school championship game. The museum highlights a collection of "Hoosiers" props and costumes.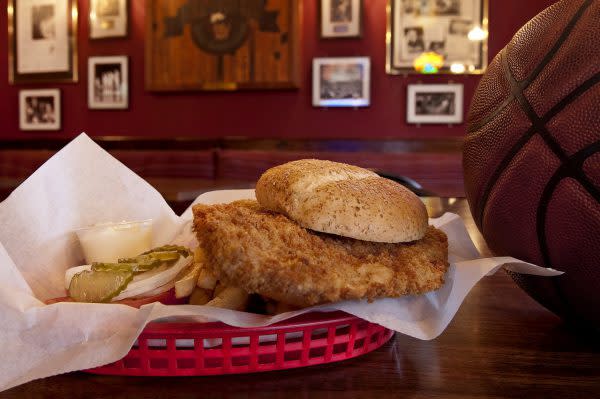 Owned by Bobby Plump, the baller who hit the buzzer-beater to lift Milan over Muncie Central in that legendary '54 championship game, this humble Broad Ripple eatery features plenty of high school basketball memorabilia and darn tasty pork tenderloins.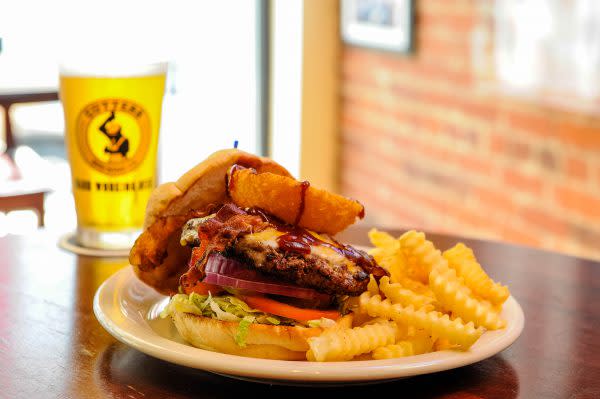 A tribute to French Lick native son Larry Bird, this casual-dining sports bar and grill displays signed basketball jerseys, trophies and photographs from the NBA player/coach's own private collections.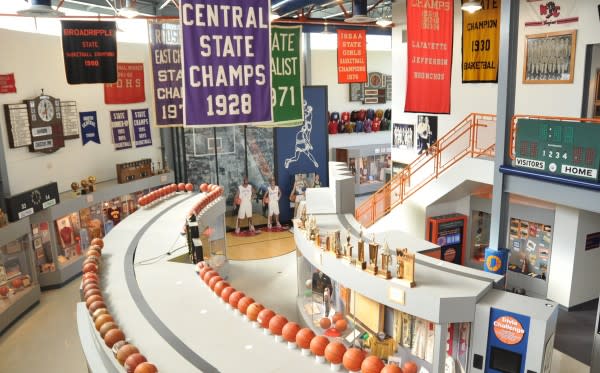 Interactive exhibits and a thrilling collection of Indiana basketball memorabilia celebrate the history of high school, college and professional basketball in Indiana. Hoosier Hysteria is alive and well at this museum.
Check out our Basketball Experience by clicking HERE!