My fellow college students can agree that one of the best things about coming home for the holidays is gorging at favorite locals restaurants. Having lived in Elkhart for my entire life, the restaurants I frequent don't change much. However, tonight my mom and I decided to try something new – b on the River.
Located in the heart of downtown Elkhart, b on the River offers a bakery, café, and boutique experience. After browsing through the shop full of fun cards and gifts, home décor, accessories, local artwork, and more, we made our way to the counter to order our dinner.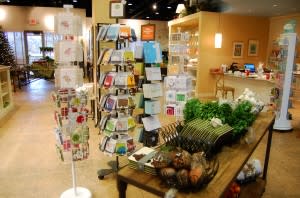 Photo Credit: b-ontheriver.com
My meal choice consisted of a ham & swiss panini with a bowl tomato bisque soup. The decision was not easy, as the restaurant specializes in gourmet sandwiches, salads, and soups. Following dinner, we indulged in soft scrumptious chocolate chip cookies from the bakery while sitting in a dim lit corner of the restaurant, warmed by a fireplace.
We ended our time at "b" by wandering back in to the gift shop to purchase a few Christmas gifts for friends and family.  Next time I return to b on the River, I plan to try a few things I didn't get the chance to this time: wine and cocktails, appetizing pastries, and maybe a scoop of homemade gelato!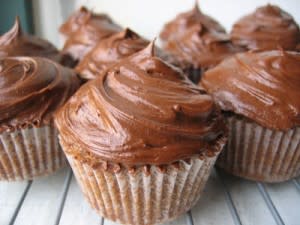 Photo Credit: b-ontheriver.com
I recommend "b" for a lunch with friends, or for a laid-back dinner on a slow weeknight. The restaurant also offers catering upon request. For more information, visit the website or find "b" on Facebook!