Call me a Scrooge, but for me, the Christmas season doesn't start until about 18 days before Christmas Day. I've finally woken up from my Thanksgiving stupor, and the Christmas commercials and music have started creeping into my brain before fully infecting me with the Christmas spirit. For my kids, Christmas season starts as soon as the last plate is washed on Thanksgiving night, and for retailers, it starts sometime in August.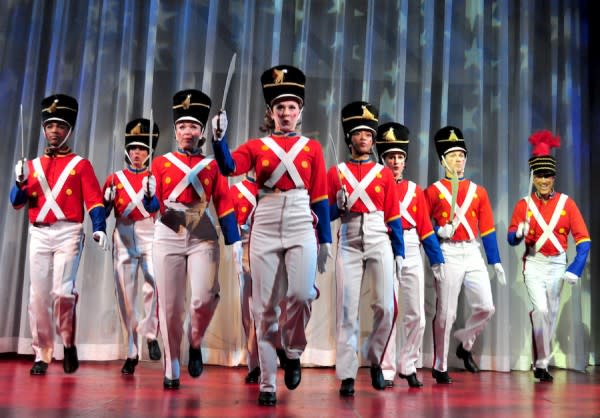 Parade of the Wooden SoldiersAt Beef & Boards Dinner Theatre, Christmas starts the day after Thanksgiving, when they kick off the season with their Beef & Boards Christmas show. It's an annual tradition that their many fans and guests look forward to. While most productions at Beef & Boards are musicals — plays with songs — this one is just a straight up Christmas review, holiday song after holiday song.
This year, the theatre promises many new and different elements, including an all-new set, while promising to maintain their usual holiday traditions.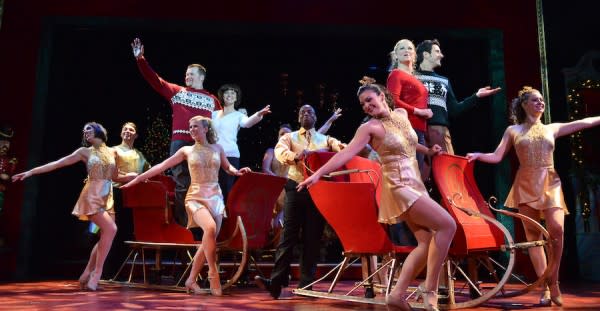 Doors open at 6:00 p.m. with Chef Odell Ward's holiday buffet served from 6:30 to 7:30 p.m. and the show starting at 8 p.m. A single ticket includes the buffet, coffee, tea or lemonade, plus your choice of a glass of wine or gourmet dessert. This year's dinner menu includes roast beef, slow-roasted turkey, cornbread stuffing, scrod Florentine, plus an assortment of veggie dishes, and a salad bar. (However, despite the fact that this is a Hoosier establishment, there will be no green bean casserole.)
For more information, to buy tickets, or to lodge a complaint about the green bean casserole, please visit the Beef & Boards website.
Photos courtesy of Beef & Boards Dinner Theatre