Cole Porter is coming to the Beef & Boards Theatre from April 3 to May 11 with his 80-year-old nautical classic, Anything Goes.
It's the same old story: boy-meets-girl-on-ship, girl-has-fiance-on-ship, hilarity-ensues. The boy and girl in question — Billy Crocker and Hope Harcourt — meet on board the S.S. American. Hope is supposed to marry Lord Snooty McSnoot-Pants Evelyn "It Can TOO Be A Boy's Name" Oakleigh (played by audience favorite Jef Stockberger), but Roxie Hart (Deb Wims) helps her old pal, Billy, win the heart of his one true love, who he only met hours before.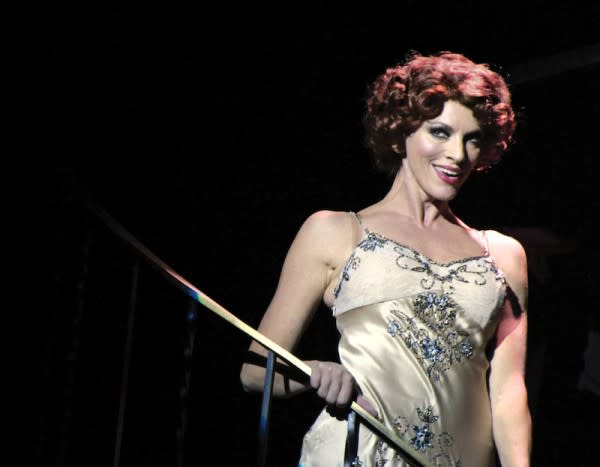 Deb Wims performs at Beef & Boards regularly, including A Beef & Boards Christmas, and their showing of Chicago.With popular Cole Porter songs like "Friendship," "It's De-Lovely," "I Get A Kick Out Of You," "You're the Top," and the title song, "Anything Goes," you'll do what I do at most musicals: lean over and whisper to your date, "I didn't know that's where this song came from."
There are a total of 40 performances at the Beef & Boards Dinner Theatre, with tickets ranging from $38.50 to $63.50. All tickets include Chef Odell Ward's dinner buffet and select beverages.
Beef & Boards is located on the northwest side of Indianapolis at 9301 N. Michigan Rd., near The Pyramids. For reservations, call the box office at (317) 872-9664 between 10 am and 7 pm (or 10 am – 5 pm on Mondays).
For more information, including complete show schedule, visit beefandboards.com.