Yes, the bees have a king! Stevie King. From bees to honey, find everything beekeeping at King Bee near Rockville.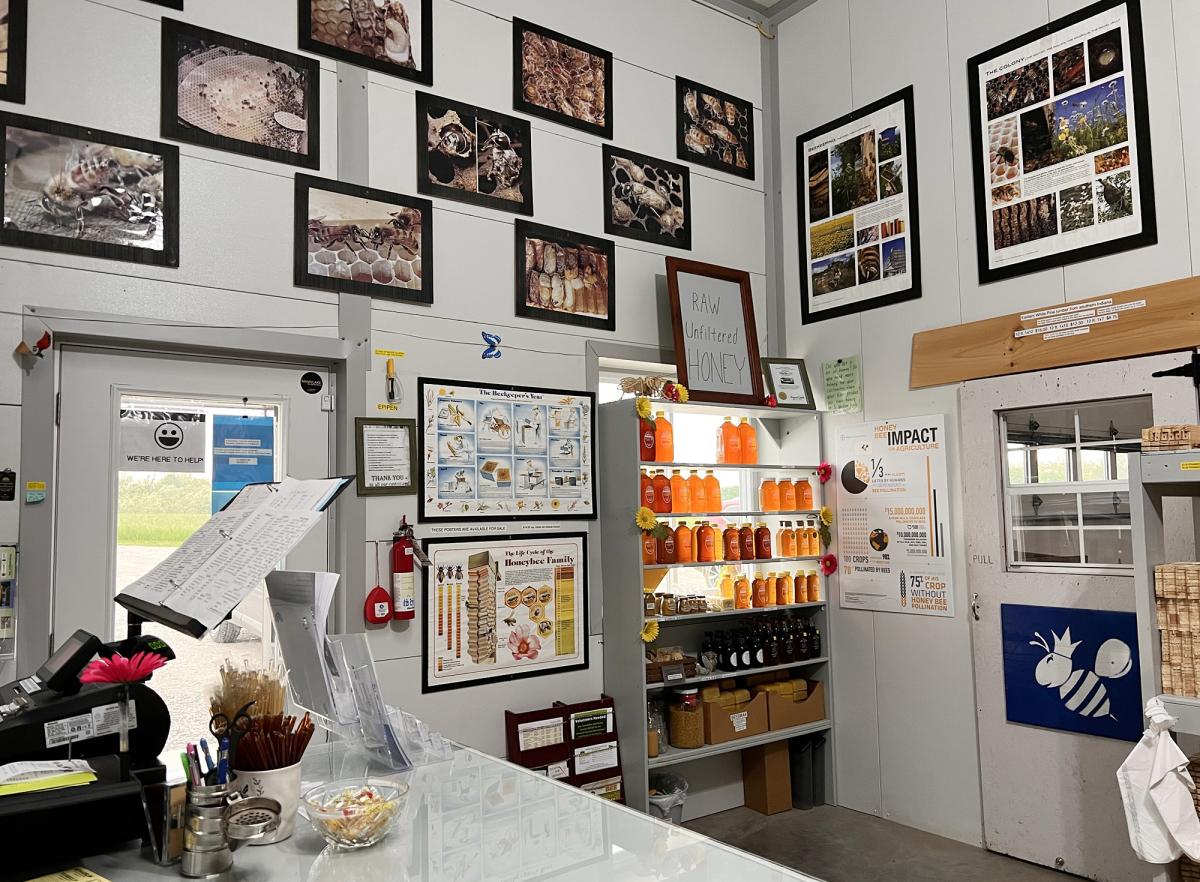 "A lot of buzz"
A friendly smile greets customers. "There's a lot of buzz in here today," Stevie says. Honey glows by a window. Natural light spills through the store and production area.
"We enjoy coming over," said the Beemers from Terre Haute. Another couple stopped in from Attica. Customers can buy bees, hives and hive parts, tools, protective gear, honey, and beeswax soap all in one location.
A visit to a beekeeping supplier has to include visiting bees! "When you open a hive, I just love that smell!" Stevie says. His delight at his work spills through the mesh of his beekeeping veil.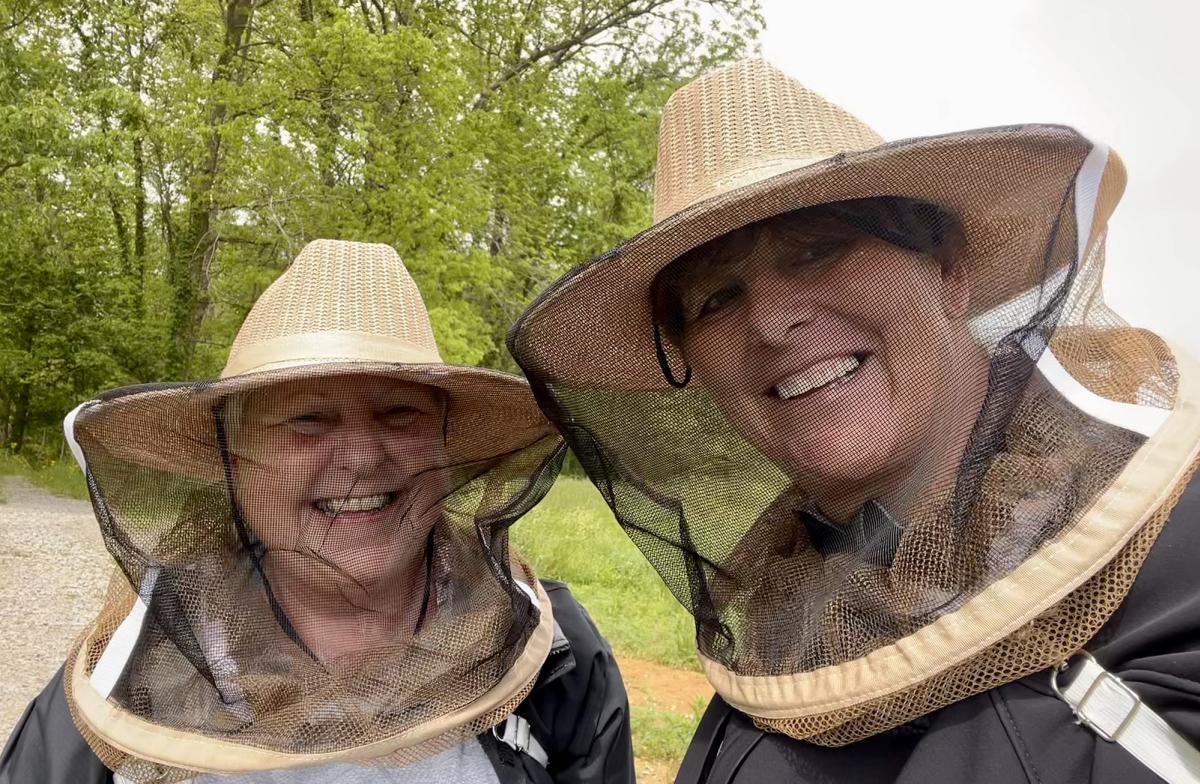 Hives are made and honey is bottled on-site. Stevie teaches classes on beekeeping. A highlight of the course, Stevie says, is lunch from Lavina's Meals. "It's worth the cost of the class!"
Getting Started
Stevie was working at farmer's markets when he was 15. He saw golden jars of honey and thought, "I'd like to learn to do that."
He started keeping bees. Soon a friend wanted to buy some of the hives he was building. "That's how the bee-keeping supplies got started," he said.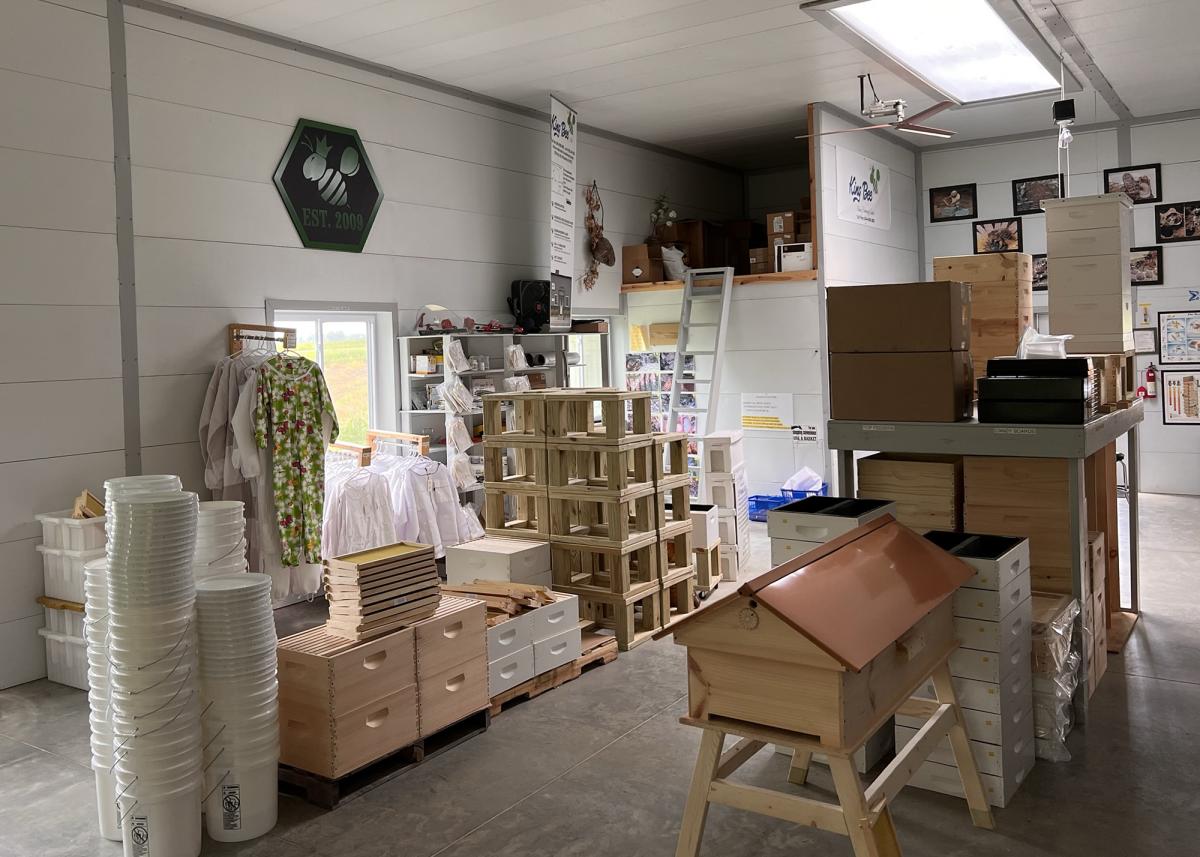 Stevie didn't wear protective gear when he started collecting swarms. "I got a bunch of stings and now I wear my protective gear," he says.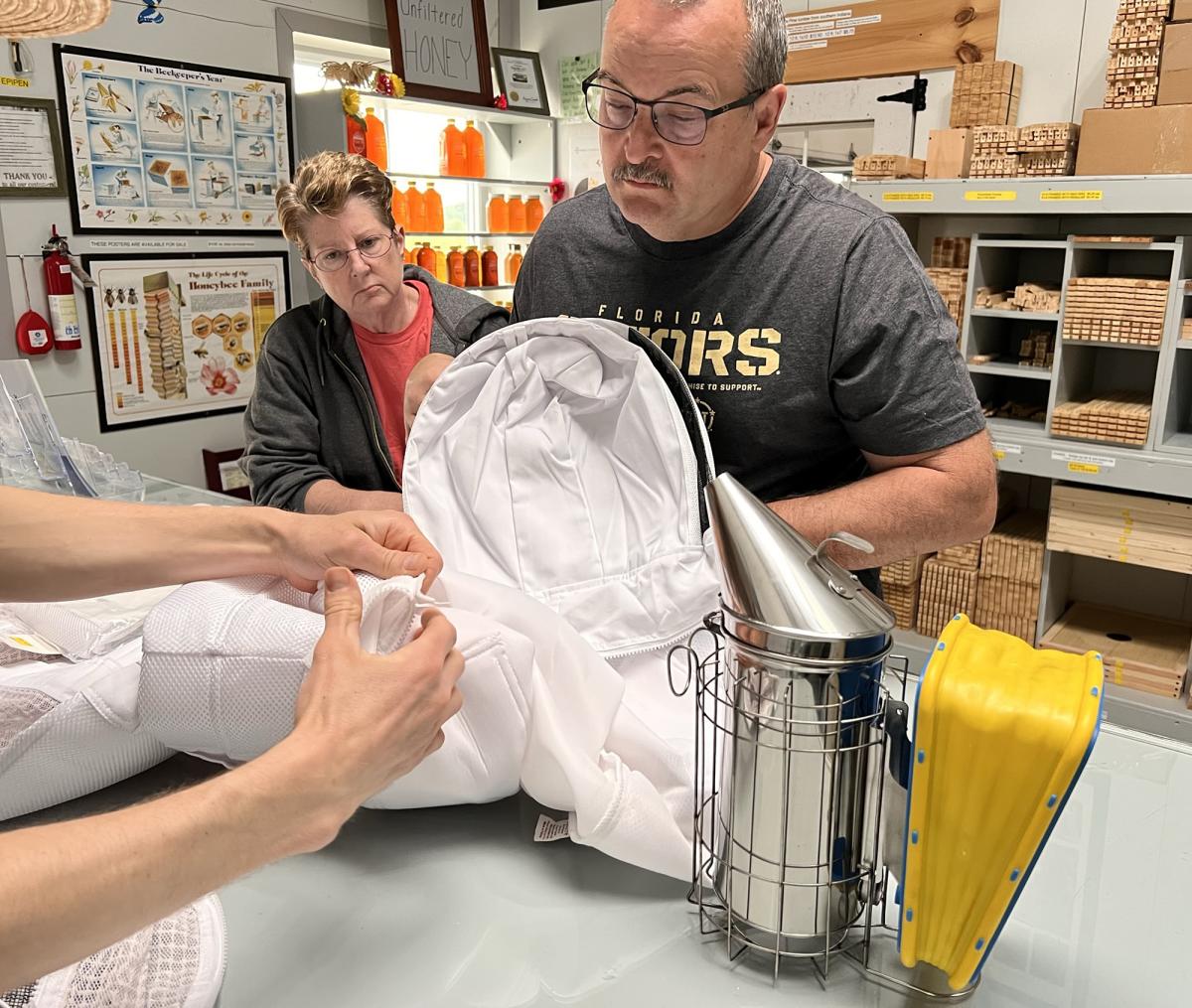 That was in 2009. Stevie moved to his current location on SR 59 north of Bellmore in 2016. In late summer, pick a bouquet of flowers for $5 during your visit.
King Bee Honey
Stevie supplies a number of stores with honey. Find King Bee, honey, in the area's Amish grocery stores and Beasley's Orchard in Avon.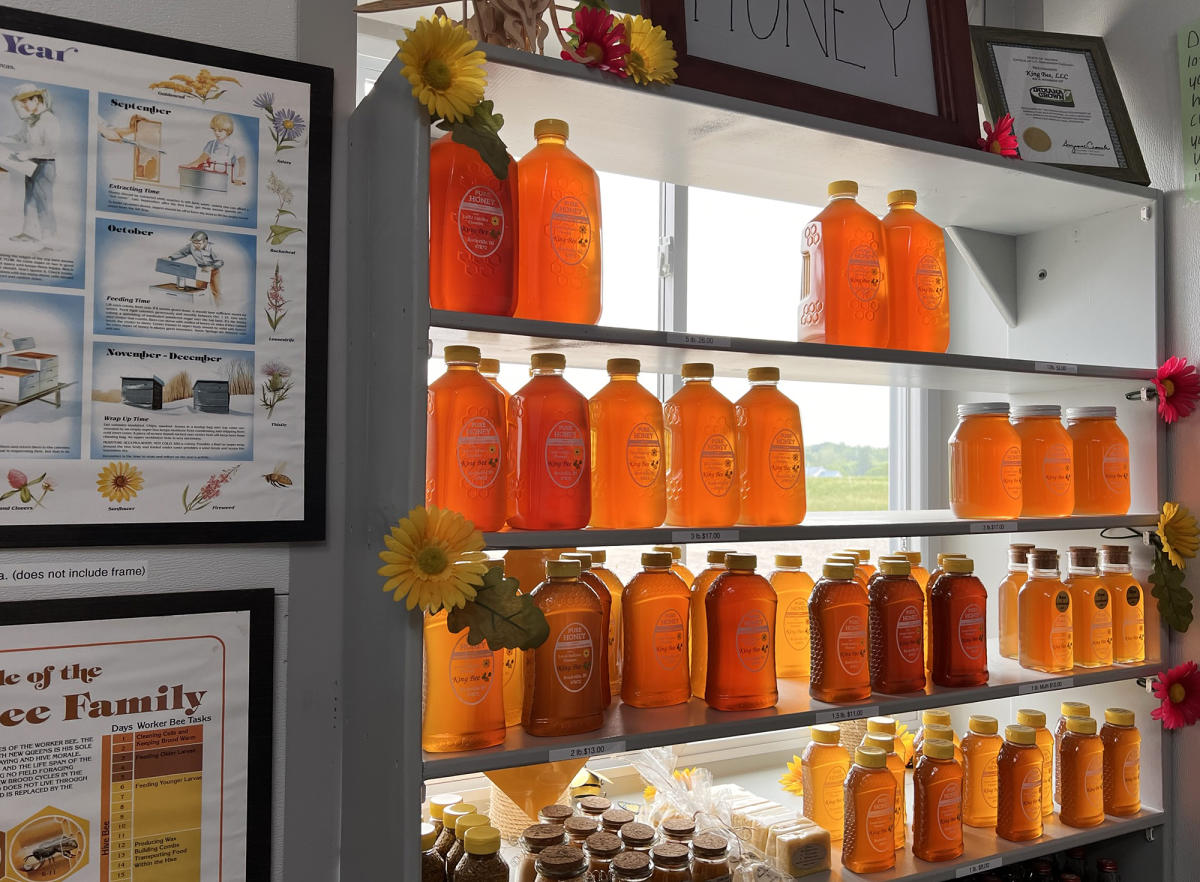 "Is this all we need?" a customer asks. Stevie King smiles. "You'll want to keep coming back!"
NOTE: No Sunday sales, cash or check only.