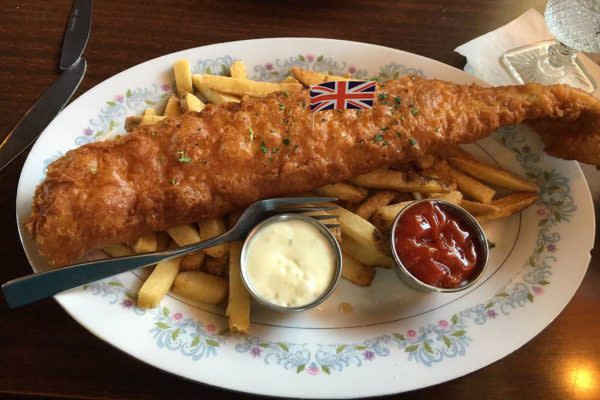 Arguably the best place to get fish and chips in all of central Indiana, Payne's Restaurant in Gas City should definitely be on your radar when looking for authentic cuisine from the British Isles.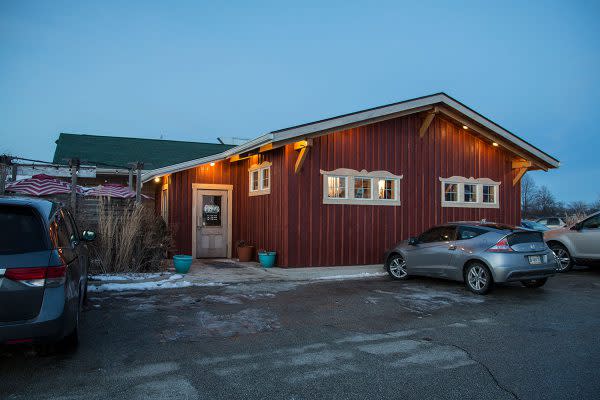 Payne's Restaurant - off I69 exit 259.
A mainstay in the Gas City-Upland-Marion culinary landscape since 2005, Payne's Restaurant off I69's exit 259 offers breakfast items, soups, sandwiches, bangars and mash, burgers, chicken curry, an assortment of desserts, fish n' chips, a fine selection of craft beers, wine, and in warmer months - an urban garden.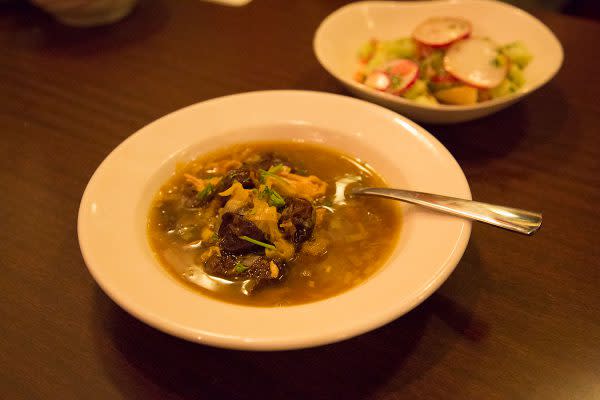 Cock-a-Leekie Soup - an authentic Scottish soup!
Restauranteur and owner Stephen Payne started Payne's Restaurant after a gig at the now-defunct James Dean Gallery. Payne's initial idea was to create a coffee, custard, and ice-cream shop for travelers to the museum. In time, the restaurant evolved to include the full-service restaurant, much to the delight for those wishing to sample the flavors of Great Britain, without the expense of a 4,000 mile trip!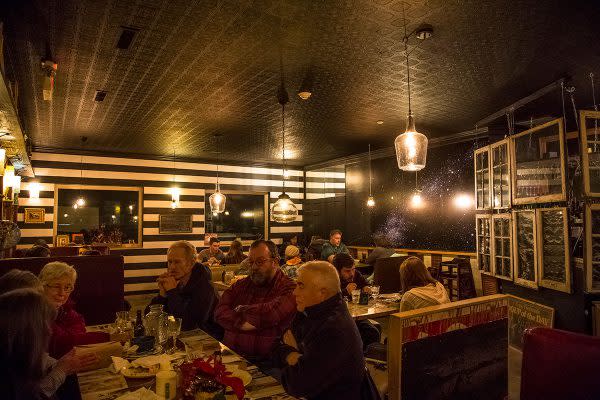 Patron's on a Friday night.
Payne's offers a relaxed atmosphere for couples, families, and friends. Open seven days a week (11:00am - 9:00pm), Payne's Restaurant offers something pretty much for every taste, palette, and appetite.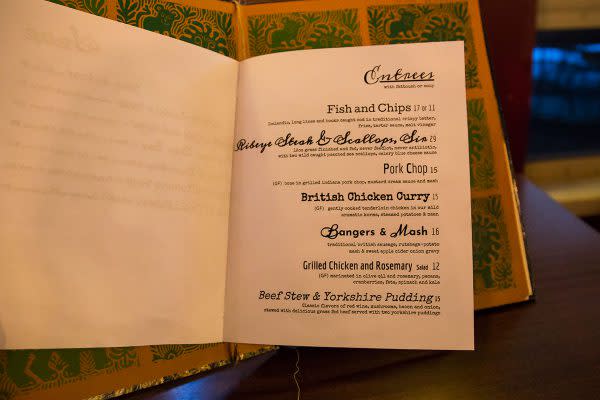 Some fantastic entreés.
Stephen Payne attempts to source food locally whenever possible, working with central Indiana farmers to obtain the freshest ingredients. Certain dishes require the restaurant to source food a bit farther, including fresh Icelandic Cod, caught fresh and frozen on the boat. The North Atlantic Cod is shipped in fresh, where Payne's kitchen preps and breads the fish in-house, for a truly authentic Fish N' Chips dish.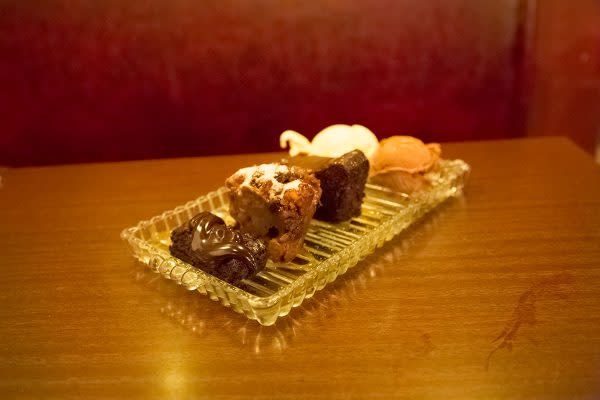 Recipes for desserts are from Stephen's mother and grandmother.
Stephen Payne, the force behind all efforts at Payne's, has developed a lot of the dishes himself. A native of Yorkshire in Northern England, Payne wanted to bring an authentic menu of traditional English and Scottish comfort food to Indiana. Payne delved deep into his childhood and brought recipes from his mother, grandmother, and other family members to his restaurant's menu.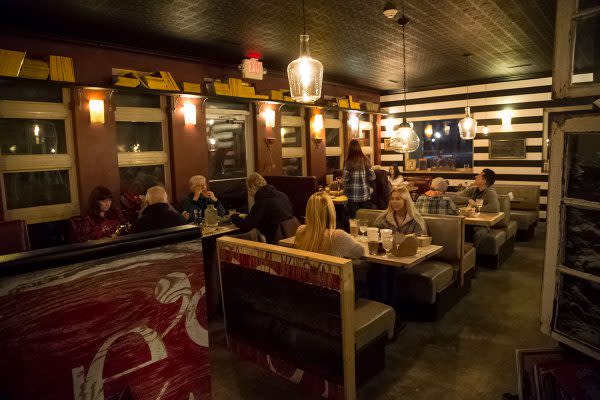 Great for friends, family, or a date!
The atmosphere in Payne's is excellent - low key and relaxed, a place to bring family and friends to chat the evening away over good food and local craft beer. In warmer months, Payne opens a patio with a view of his raised fresh garden bed, another place he sources ingredients.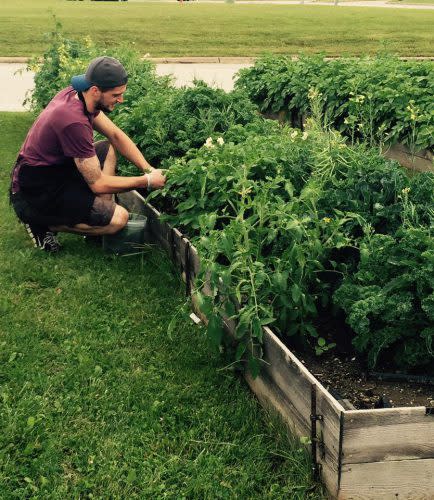 Raised beds out front offer another source of fresh ingredients. (Image courtesy of Stephen Payne).
LOCATION: 4925 Kaybee Drive - Gas City, Indiana