With the autumnal equinox approaching, a well-known crispness will soon fill the air, days will shorten and final strains of summer's symphony will trumpet throughout the Hoosier State proclaiming fall's arrival. The luminous colors of autumn erupt throughout Indiana, from gleaming lakes to mum-carpeted city streets; from covered bridge-dotted rural roads to undulating hills along the Ohio River. Festivals close main streets as families and neighbors gather to celebrate and reminisce. The familiar dins of generation-spanning merriments fill local gathering places and mix with the alluring aromas of signature foods in small towns across Indiana. Fall is here and with it comes the Best of Indiana.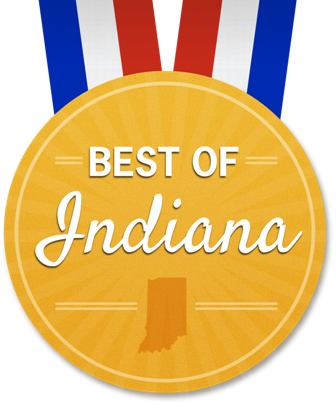 A lyric crooned by the master, Frank Sinatra, advises "when the autumn weather turns the leaves to flame, one hasn't got time for the waiting game." It is in that spirit that Lt. Governor Sue Ellspermann and Visit Indiana encourage Hoosiers to hit the road early and often to experience the great autumn treasures that await them throughout Indiana. Once again, VisitIndianaFall.com is the premiere online resource to discover fall road trip ideas and other travel opportunities in Indiana. This year's site features the Best of Indiana voting competition to determine Indiana's Best Fall Beer, Best Haunted Attraction and Best Fall Camping Adventure. Voting is open to the public and winners will be announced in late October.
"With over 550 festivals, football, harvests and the brightly-colored landscape of our state, fall is the perfect occasion to showcase Honest-to-Goodness Indiana," said Mark Newman, Visit Indiana's executive director. "This year's Best of Indiana voting categories are harmonious. A familiar experience throughout the state during these fall months is Hoosiers listening to bone-rattling ghost stories around the warm glow of a campfire while enjoying fine Indiana microbrews."
Indiana is experiencing a beer boom as award-winning microbrews have hopped up throughout the state, masterfully applying the great fermentation formula that would still be familiar to our ancestors from millennia ago. Pumpkin ales, apple pie ales, Oktoberfests and all manner of IPAs, stouts, ales and other brews are represented in this category, so vote for your favorite Indiana Fall Beer and please enjoy responsibly.
Is there a more fitting image for fall than friends gathered around a campfire, enjoying the final days of camping season before winter sets in; roasting hotdogs for dinner and marshmallows for s'mores, all in the open air of an Indiana state park or a private campground, lovingly maintained by a Hoosier proprietor? Indiana has miles and miles of beautiful outdoor spaces with campgrounds diverse enough to accommodate all experiences; from "glamping" to reliving the rustic days of the pioneers. Indiana campers have the chance to name Indiana's Best Fall Camping Adventure.
October means Halloween and Halloween means haunted houses, haunted mazes, haunted cornfields, haunted mills, haunted everything! Nothing keeps the body warm on a fall evening like a good fright. Indiana has haunted experiences for fright fans of all ages; toddlers to adults. Perhaps Indiana's Best Haunted Attraction will be where Washington Irving's famous villain comes to life, or a northern Indiana field where souls are taken. Maybe it will be the Barn of Terror, the Haunted Forest, the Fields of Fear, the Terror Zone or the Haunted Hospital. Hoosiers brave enough to experience these frights will have the final say.
Nominees for all three categories were recommended by members of Indiana's travel, tourism and hospitality industry. VisitIndianaFall.com is a companion site to VisitIndiana.com, the official state travel website where discounts, trip ideas and helpful tips are easily accessible.
Tourism is big business in Indiana. An economic impact report released in December 2013 shows the travel, tourism and hospitality industry is the sixth largest industry in the state (excluding government), is directly responsible for nearly 140,000 jobs, generates over $2.1 billion in tax receipts and contributes $10 billion in revenue to Indiana businesses. The recently-launched Honest-to-Goodness Indiana brand campaign aims to further elevate the undertold stories of Indiana's destinations and attractions.