Indiana is packed full of amazing cuisine, outdoor adventure, entertainment, and culture. While you're taking a trip to one of our incredible attractions, you're going to need a place to stay. Luckily for you, there are 32 Best Western hotels in Indiana! That means you're bound to find something new wherever you're headed. Keep reading below to see some of the top attractions and Best Western hotels in each region of the state. 
Click on the appropriate region to learn more: Central Indiana| Eastern Indiana | Northern Indiana  Southern Indiana | Western Indiana
Central Indiana
Attractions in Central Indiana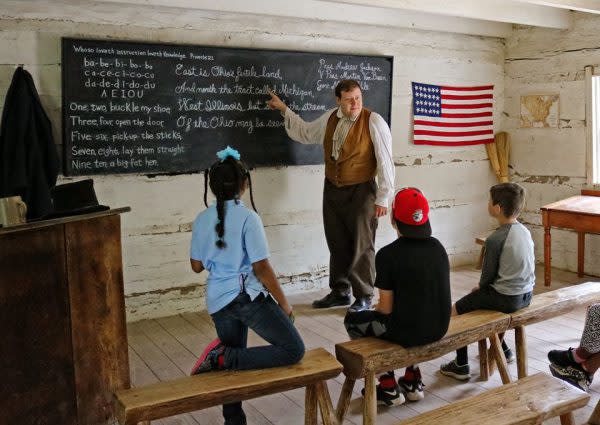 Conner Prairie is an outdoor living history museum found in Fishers that recreates life in the 1800s. There are many experiences to be had, including 1836 Prairietown, 1859 Balloon Voyage, 1863 Civil War Journey, and more! Conner Prairie also happens to be Indiana's first Smithsonian affiliate. Their goal is to provide families with multi-generational opportunities to come together and learn. Conner Prairie finished third in the voting when we looked for Indiana's Best Museum.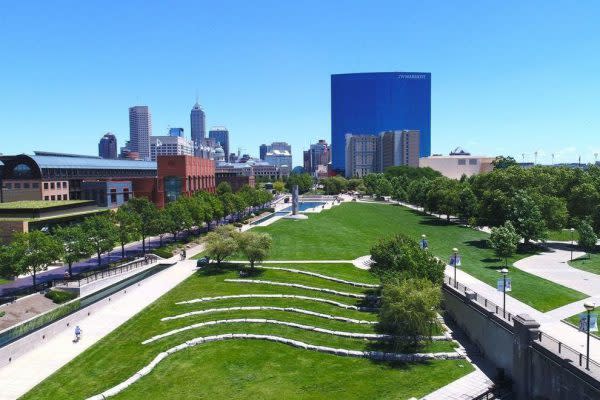 White River State Park boasts world-class attractions and destinations that offer distinctive experiences for every visitor. Greenspaces, trails, trees, and waterways co-mingle alongside cultural, educational, and recreational attractions across 250 beautiful acres in downtown Indianapolis. Its attractions include the Indianapolis Zoo, Indiana State Museum, Eiteljorg Museum, Victory Field, Indianapolis Canal, and more.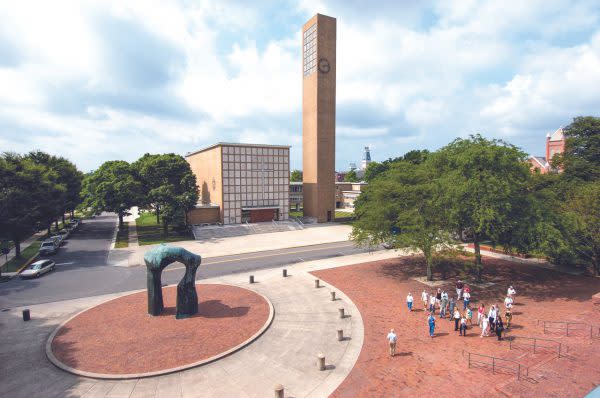 Holding rank alongside much bigger metropolitan areas as one of the most architecturally significant cities in the United States, Columbus, Indiana, is famous for its collection of modernist buildings and structures, serving as an open-air museum of sorts to explore and appreciate. The Columbus Visitors Center hosts several by-reservation guided tour options to lead visitors through the town's compact assortment of outstanding architecture and public art installations. However, you can also grab or download a free map and stroll the streets yourself. Tours regularly reach capacity, and reservations are recommended. Book here.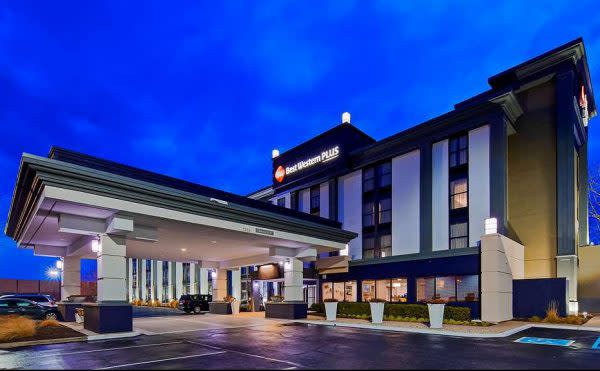 Best Western Edinburgh/Columbus
Best Western Plus Indianapolis NW Hotel
Best Western Plus Indianapolis Downtown
Best Western Plus Atrea Airport Inn & Suites - Plainfield
Eastern Indiana
Attractions in Eastern Indiana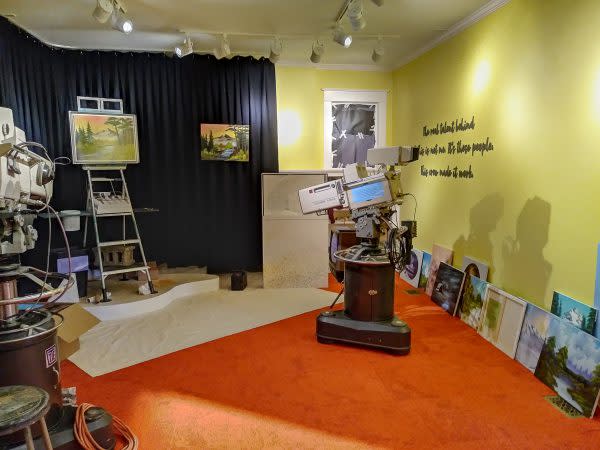 Bob Ross is a cultural icon, inspiring generations of viewers with his soft-spoken voice and amazing paintings. But did you know he was a Hoosier? He filmed his show "The Joy of Painting" in Muncie, and his studio is now a museum exhibit that honors his legacy.  The "Bob Ross Experience" allows guests to explore a replicated studio filled with objects, painting equipment, original filming cameras, and media collected from throughout Ross's life and career. Learn more.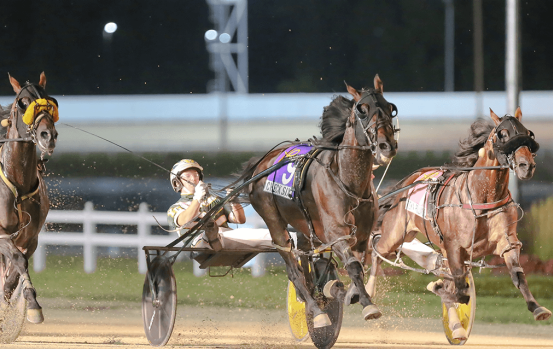 Harrah's Hoosier Park is a premier gaming, racing, dining, and entertainment destination. Try your luck at the slot machines, bet on your favorite horse, have some excellent food, and listen to great live music! All just minutes north of Indianapolis! Horse racing is a tradition at Harrah's Hoosier Park.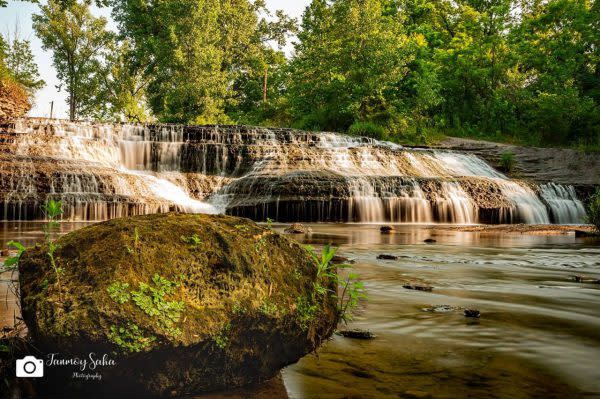 Thistlethwaite Falls was voted one of the top 10 waterfalls in Indiana and there's no secret why! Timothy Thistlethwaite blasted a new channel in the West Fork of the Whitewater River to direct water over the rock formation in the 1800s. Even though the falls itself is human-made, it's an excellent spot to search for ancient fossils! Collect loose fossils along the trail or in the stream bank at the base of Thistlethwaite Falls.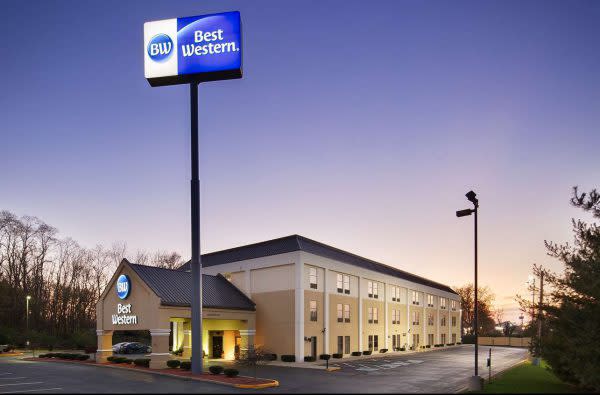 Best Western Classic Inn - Richmond
Northern Indiana
Attractions in Northern Indiana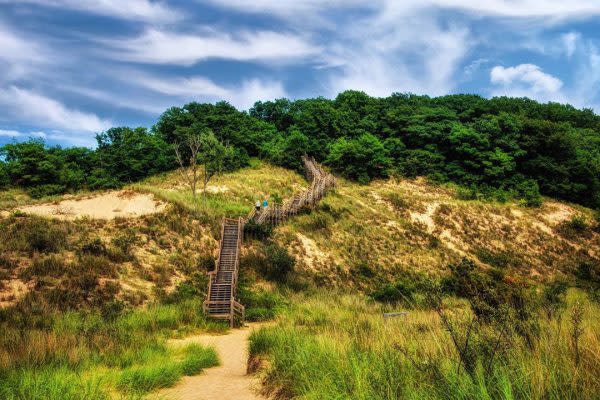 While in the Hoosier state, you have to visit Indiana Dunes National Park. This Indiana treasure spans more than 15,000 acres of dunes, beaches, oak savannas, swamps, bogs, marshes, prairies, and forests. Whether you enjoy scouting for rare species of birds or flying kites on the sandy beaches, the national park has something for everyone. Hikers will enjoy 50 miles of trails over rugged dunes, mysterious wetlands, sunny prairies, winding rivers, and peaceful forests.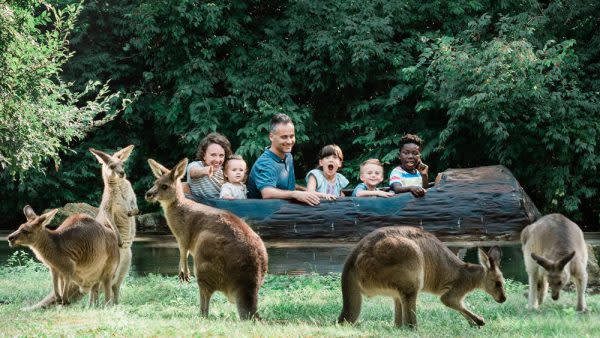 Your family will love 40 acres of animals, rides, and beautifully landscaped grounds. Don't miss the African Journey, featuring lions, hyenas and monkeys. You can even hand-feed giraffes! Ride the Sky Safari, trek through the Indonesian Rain Forest and say hello to orangutans or sharks.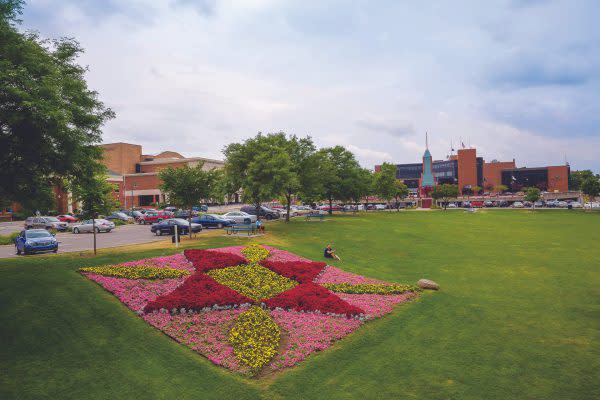 The Quilt Gardens along the Heritage Trail joins quilting, gardening, and art into a one-of-a-kind event featuring more than a million vibrant blooms, 16 extensive gardens, and hand-painted super-sized murals. The gardens change seasonally and are on display from May 30 through September 15. Learn more.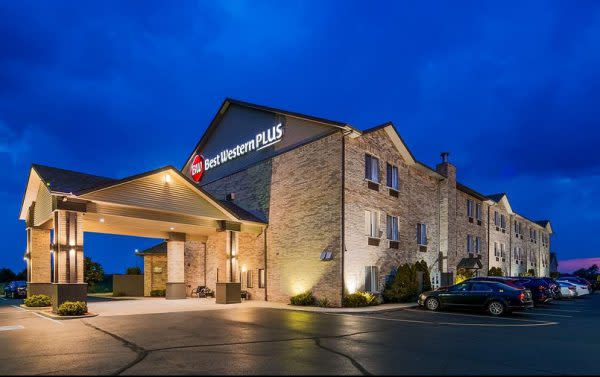 Best Western Indian Oak - Chesterton
Best Western Inn & Suites - Elkhart
Best Western Plus Fort Wayne Inn & Suites North
Best Western Luxbury Inn Fort Wayne
Best Western Northwest Indiana Inn - Hammond
Best Western Plus La Porte Hotel & Conference Center
Best Western Inn & Suites of Merrillville
Best Western Plus Mishawaka Inn
Best Western Circus City Inn - Peru
Best Western Plus Portage Hotel & Suites
Best Western Crossroads Inn - Schererville
Best Western University Inn at Valparaiso
Southern Indiana
Attractions in Southern Indiana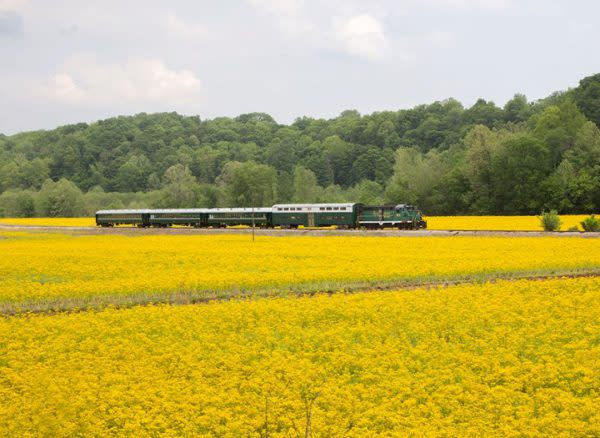 This is the ultimate train enthusiast's destination! Boasting some of the best scenery in the midwest, French Lick Scenic Railway allows passengers to ride on one of its historic trains through the Hoosier National Forest and Burton Tunnel. Through the year, the Railway hosts special events like Chocolate or Bourbon Tasting Trains, Wild West Hold-Ups, The Dinosaur Adventure Train, and The Polar Express. Learn more.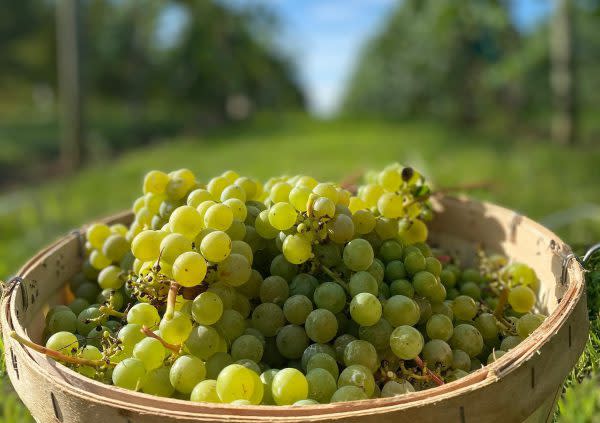 Nearly half a million people visit Huber's Orchard, Winery, & Vineyards in Borden each year. Simon Huber immigrated to southern Indiana from Germany in 1843. He bought 80 acres. Today, more than 18 varieties of grapes are grown on the land. The seventh-generation farm spans 650 acres and serves as a working farm, an orchard, a winery, a distillery, and more.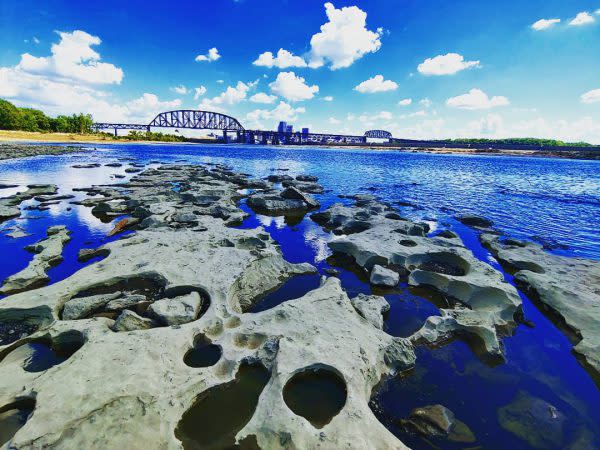 In Southern Indiana, the Falls of the Ohio presented the biggest natural challenge for early travelers on the Ohio River. But underneath the flowing water sits a 390-million-year-old Devonian-era fossil bed, one of the oldest of its kind in the world. These days, guests can stop by a state park interpretive center to learn more about the region's topography and a treasure trove of findings through interactive displays and exhibits before walking out into and onto the bed itself at the edge of the river. Although you can't take any fossils you find home with you (collecting is prohibited), visitors are certainly welcome to observe and admire the different types on display.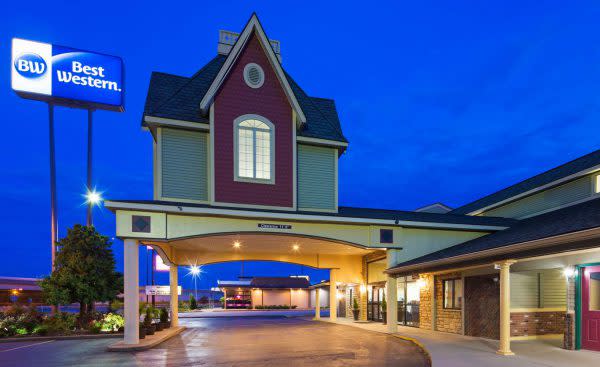 Best Western Green Tree Inn - Clarksville
Western Indiana
Attractions in Western Indiana
Indiana Beach is an amusement park in the most unexpected setting. A gem of family entertainment along the picturesque shores of beautiful Lake Shafer. The thrills come on five roller coasters, the breathtaking tower drop, and classic children's rides. Plus, there's refreshing water fun on water slides, tube floats, and a sandy beach so popular, it's called the Hoosier Riviera. The classic boardwalk is the hub of the action where families gather for games, a video arcade, and food.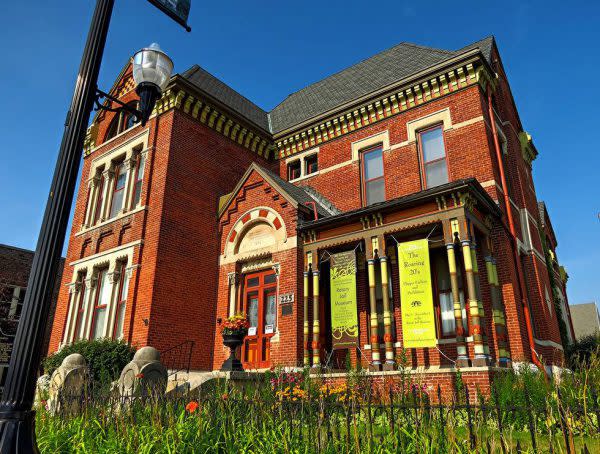 The Rotary Jail Museum in Crawfordsville features a two-story, thirty-ton rotary mechanism that housed sixteen wedge-shaped jail cells. A hub spun the mechanism beneath the cells. This way, only one cell could be accessed from the opening. It is one of 18 rotary jails ever built, but the only one still operational. Rotary jails became mostly defunct after a bevy of injuries, but the Rotary Jail Museum is still rotated regularly for tours. Admission to the museum is required; tours are complimentary and given upon staff availability.
As the covered bridge capital of the world, Parke County is the perfect setting for sightseeing. Rounding a bend, you magically drive into a postcard world painted with the romance and beauty of a simpler time when, more than 100 years ago, the villagers of Parke County constructed 31 covered bridges with the sturdy poplar and oak native to the area. Painted signs cautioned horse-drawn wagons to "cross at a walk." You'll want to take your time, too. Learn more.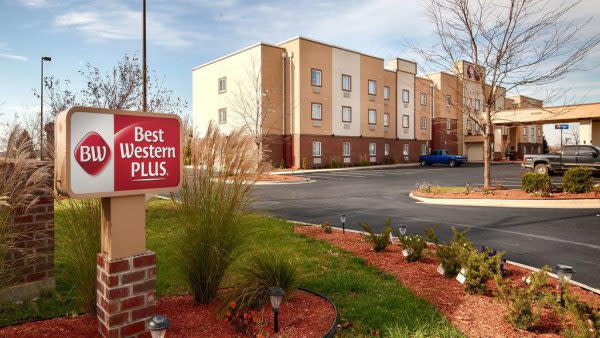 Best Western Plus Brandywine Inn & Suites - Monticello
Best Western Plus Covered Bridge Inn - Brazil
Best Western Plus Crawfordsville