Old Man Winter is settling in for a nice long stay, but that's no reason to stay stuck inside. Lace up your hiking boots, throw on a coat and scarf, and set a course for outdoor adventure.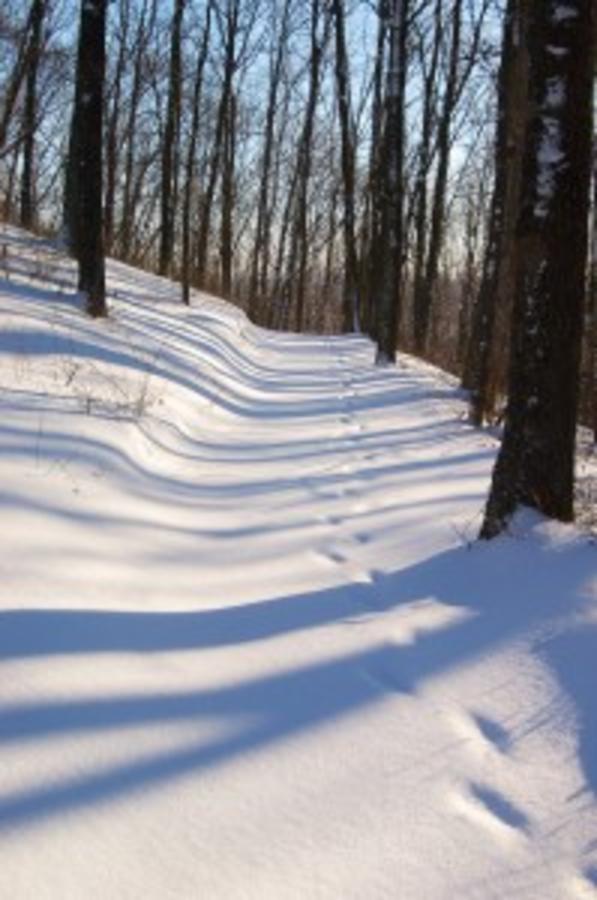 Trail 6 / Charlestown State Park
Rugged / 2.3 miles
Don't let cold temperatures keep you from exploring this southern Indiana former army ammunitions plant on foot during the winter when the snow-hushed topography and scenic Ohio River vistas take on a serene vibe that's perfect for quiet New Year contemplation. Trail 6 begins across from the Riverside Overlook, then proceeds along the bluff top that hugs the river to reveal intriguing markers like Twelvemile Island, the historic Charlestown Landing site, the riverfront boat ramp, rusty old abandoned buildings, rock formations and a bridged small waterfall around the halfway mark — all readily visible without any leafy trees to impede sightlines. A quick scramble takes hikers down to the service road that runs along the river's edge, looping back around and up the ridge to the start point.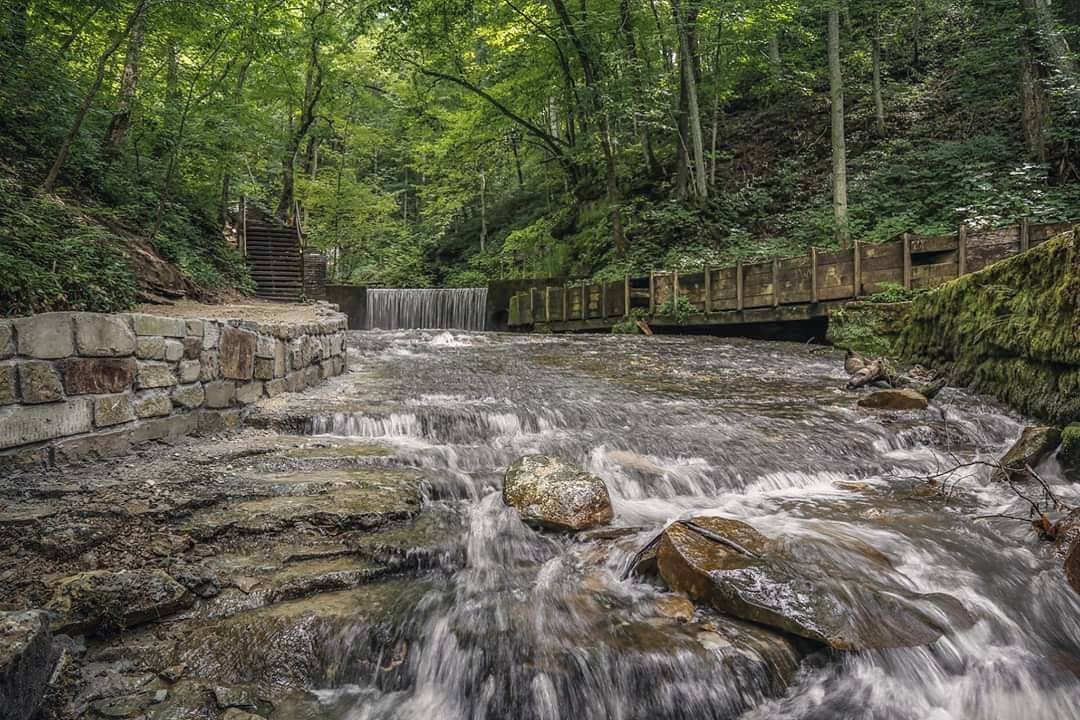 Hemlock Cliffs / Hoosier National Forest
Moderate / 1.4 miles
This expansive unspoiled property accounts for about half of the total public forested land in Indiana, supporting a diverse collection of natural ecosystems, geographical features and year-round recreational opportunities. Among the 260 miles of available hiking trails to explore, the Hemlock Cliffs section off Highway 37 near English travels through a unique box canyon filled with honeycombed Tar Spring sandstone rock formations and small babbling waterfalls that tend to freeze over in the winter months. Named for the stands of tall short-needled evergreens that thrive in this environment, the cliffs are believed to have sheltered Native American tribes 10,000 years ago. These days, tranquility rules, particularly after a light snowfall. The stone steps can get slick when it's cold, so watch your footing.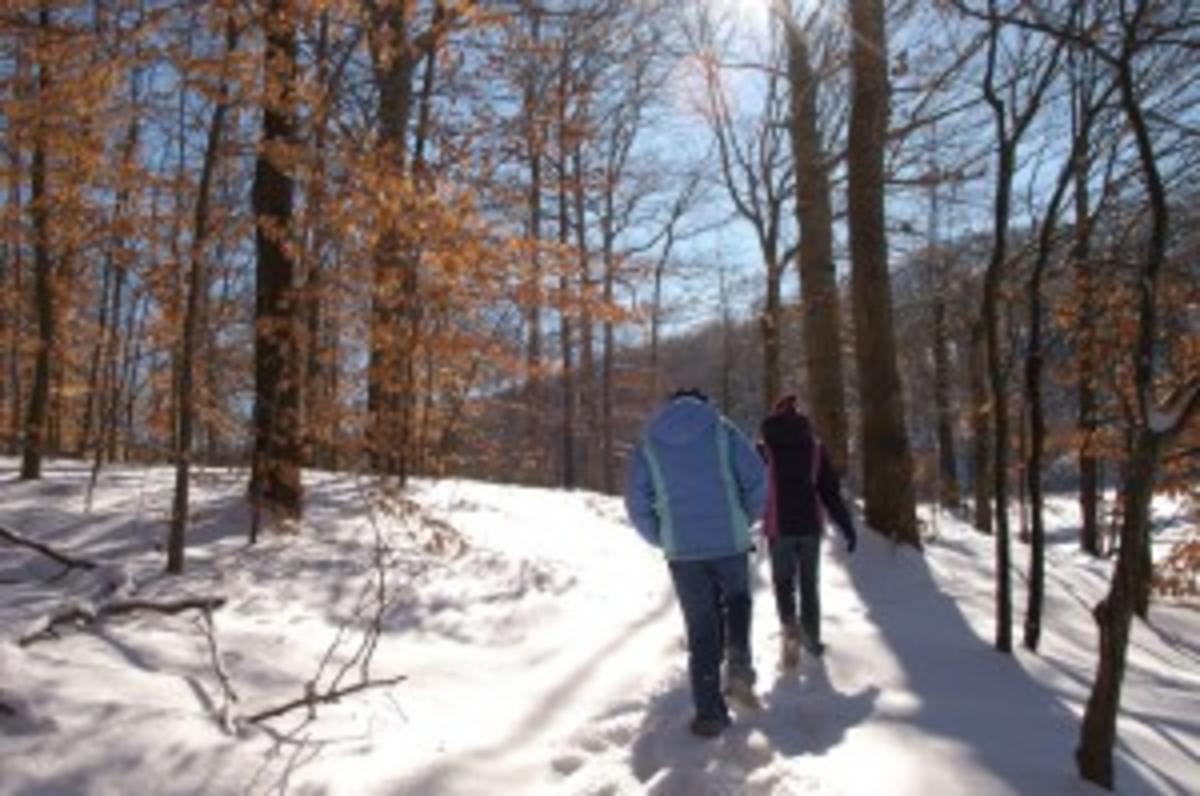 Ohio River Bluff Hiking Trail / O'Bannon Woods State Park
Rugged / 1.5 miles
Previously known as the Wyandotte Woods State Recreation Area and renamed for the late Indiana Governor Frank O'Bannon in 2004, this state park sits within the Harrison Crawford State Forest. You can't get any closer to the Ohio River without getting wet — the looping Bluff Trail just to the west of Potato Run and the Charles C. Deam Nature Preserve serves up much of the same uninterrupted views that early river travelers and settlers might have encountered on their journeys through the area back in the 1800s. From Shelter House 2, the path follows the escarpment bluff along scenic outcroppings to a horse trail, circling back around under the rocky ledge. You'll conclude the hike by scaling a stone staircase built by the Civilian Conservation Corps to reconnect at the trailhead.