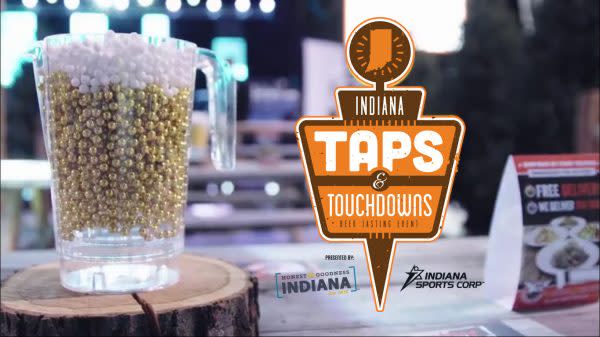 With the Big Ten Football Championship Game coming to Lucas Oil Stadium on December 2, the party plans are underway in Indianapolis! Football fans can enjoy 35 Indiana craft beer, wine and cider vendors at Indiana Taps & Touchdowns on Friday, December 1.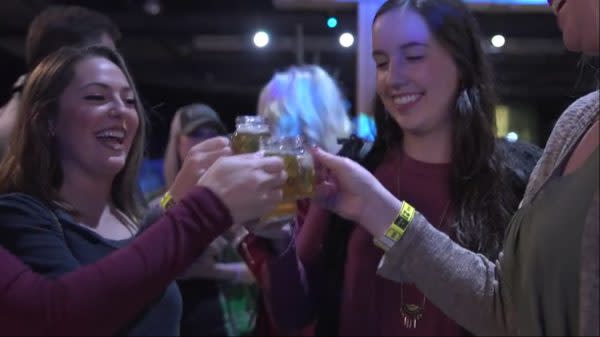 Taking place at The Pavilion at Pan Am, the event lasts from 6 p.m. to 10 p.m. with VIP tickets available to get access to the party an hour early. Entering its fourth year, the event has grown every year, and 2017 will be the best yet. Buy your tickets now!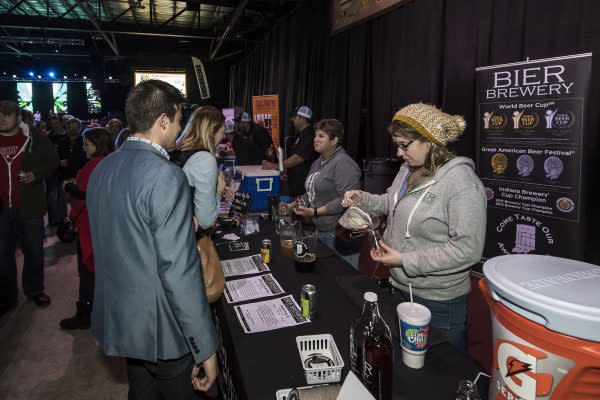 Participating breweries, cideries and wineries are Upland Brewing Co., TwoDEEP Brewing Co., Centerpoint Brewing Co., Sun King Brewing Co., Round Town Brewery, Triton Brewing Company, Tow Yard Brewing Co., Metazoa Brewing Co., Ash and Elm Cider Company, Bier Brewery, Daredevil Brewing Co., Saint Joseph Brewing Co., Barefoot Wine & Bubbly, RAM Restaurant & Brewery, Blackhawk Winery & Vineyard, Noble Order Brewing Co., and Grand Junction Brewing Company. Six food vendors will be on site as well.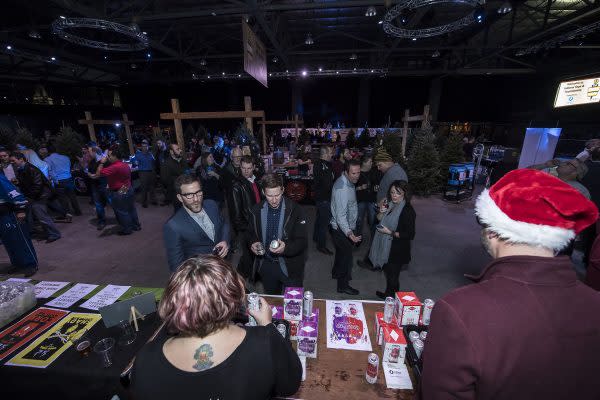 Not a drinker? There is plenty more fun to be had at Big Ten Fan Fest presented by Dr. Pepper at the Indiana Convention Center. Taking place from 3-9 p.m. on Friday and 10 a.m. to 8 p.m. on Saturday, this is a free event with a game ticket or $8 for adults and $4 for youth admission.  The event includes games and activities for the whole family, food and beverage areas, a live Big Ten Network show and pep rallies featuring marching bands and cheerleaders from the championship game teams.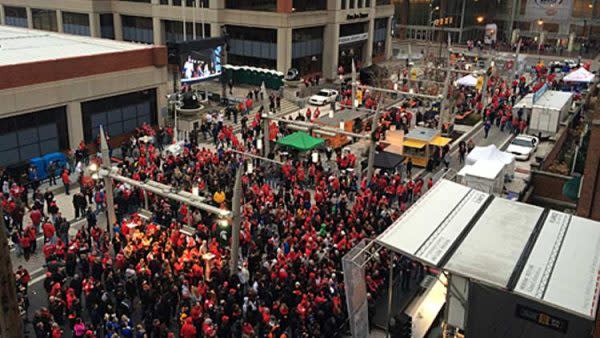 Meijer Tail Greater Party on Georgia Street
On Saturday, the party extends outside onto Georgia Street for the Meijer Tail Greater Party from 10 a.m. to 8 p.m. This party is free and open to the public. It includes fan contests and games, a live band and DJ, college football games live on video screens, food and drinks and much more. 
A major highlight is the St. Elmo's Shrimp Eating Contest, which features amateur and professional eaters competing for the win! World champion eater Joey Chestnut has set world records at the event the past two years!