Fresh off a $30 million renovation, this art museum on the campus of Indiana University takes visitors on a global journey without ever leaving Bloomington.
Photo by Chaz Mottinger, Indiana University
As an otherwise proud Indiana University alumni, I'm ashamed to admit I'd never visited Sidney and Lois Eskenazi Museum of Art until a few weeks ago. A recent trip to the IU Auditorium for a production of Les Miserables with my son presented the perfect opportunity to discover the family-friendly facility.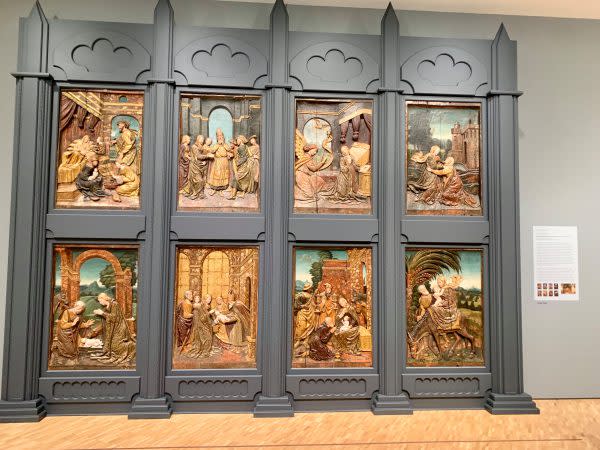 Right in the heart of the beautiful limestone campus, the landmark Modernist facade that's housed the art museum since 1982 was designed by renowned architect I.M. Pei. The attraction reopened to the public in November 2019 after a two-year, multimillion-dollar renovation that refreshed gallery spaces, updated mechanical systems and improved all-around access.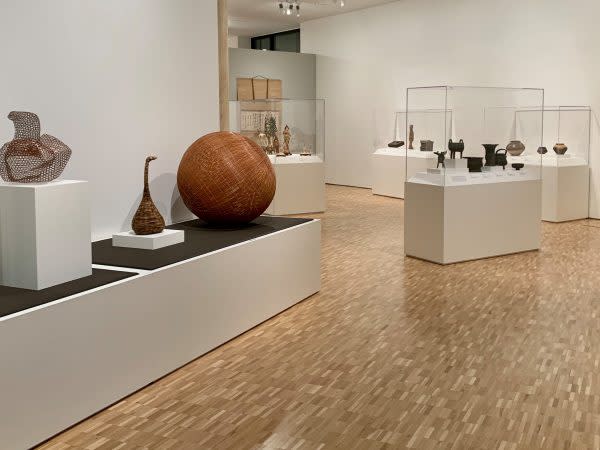 The museum maintains an extensive 45,000-piece collection steadily amassed since the facility's inception in 1941, inviting guests to explore seven galleries, a café (closed until further notice) and learning centers across multiple floors. Not for students only, the public is welcome to visit the museum at any time. Best of all, there's never an admission charge.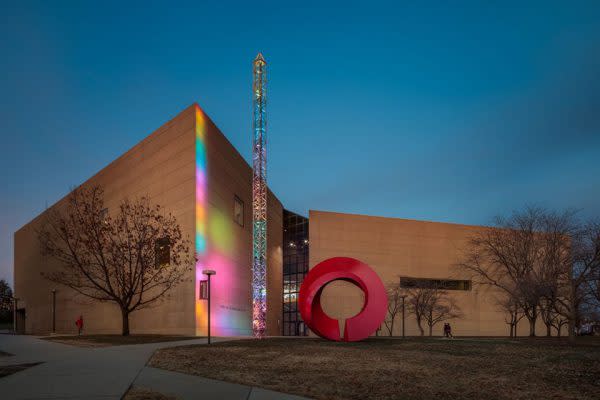 The iconic round red "Indiana Arc" aluminum sculpture by Charles O. Perry anchors the entrance and makes the museum easy to spot.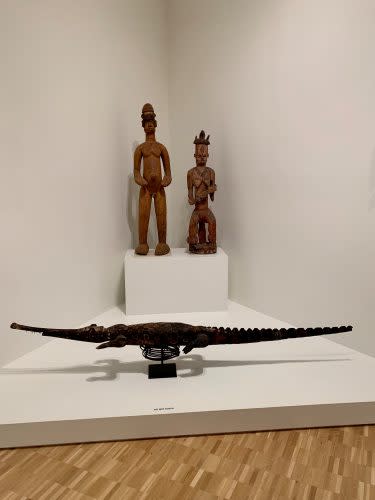 Inside, guests enter into a sunny atrium space leading to a handful of galleries that feature expertly curated collections of Ancient, Asian, Islamic, European, American, Contemporary, African, Oceanic and Indigenous American art. It'd be easy to spend an entire morning or afternoon taking in the stunning exhibits and displays. The museum's expansive holdings of prints, drawings and photographs are also well worth exploring.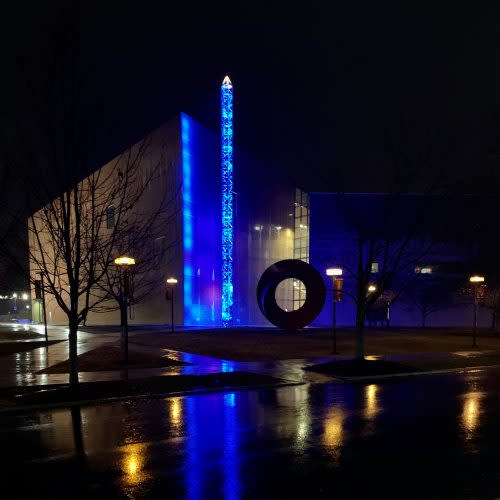 If you happen to be walking by the museum at night, take a minute to appreciate the "Light Totem" installation, a color-shifting LED tower outside the entrance.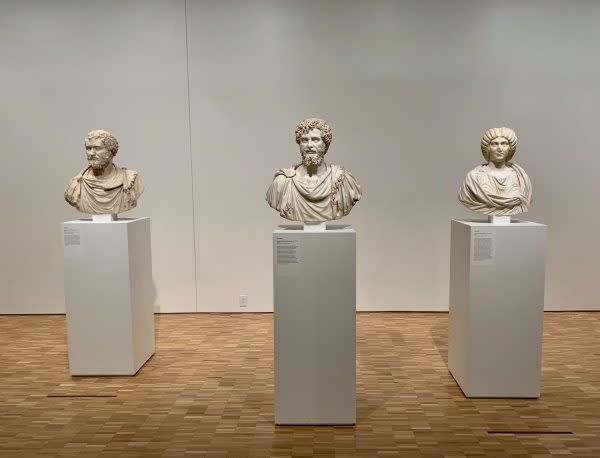 The Eskenazi Museum of Art is closed Monday - Wednesday, so time your visit accordingly. Paid parking is available in the Indiana Memorial Union lot just across the street. For more information, visit artmuseum.indiana.edu.