A brand-new luxury hotel, Bottleworks Hotel, has popped up in the trendy Mass Ave Cultural District in downtown Indianapolis. The new Bottleworks District has people around the country taking notice, as Conde Nast Traveler recently named Indy one of the top places in the world for visitors in 2021.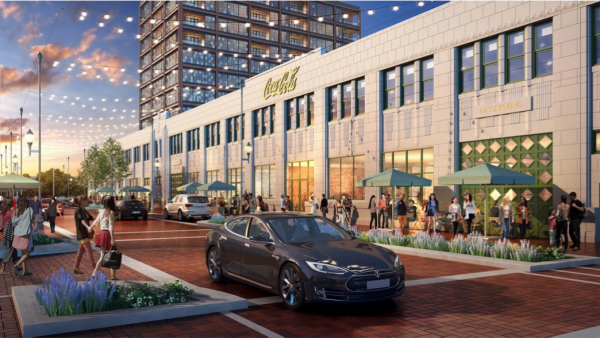 Housed across the top two floors of the city's former Coca-Cola Bottling Plant (at one time the largest in the world), the Bottleworks Hotel makes excellent use of its storied space. Part of the emerging $300 million Bottleworks District, the hotel showcases a stunning atrium, 139 guest rooms and suites, a bar, a restaurant, event space and more.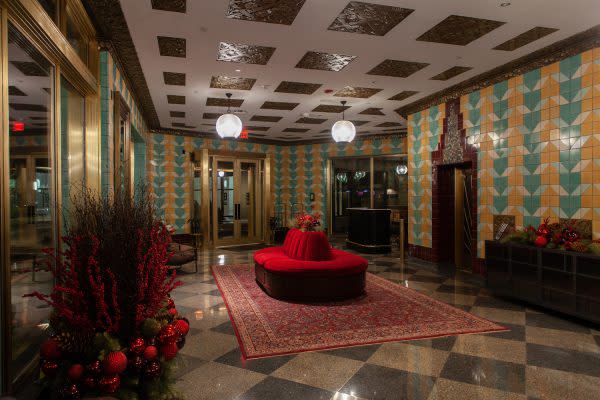 Preserving the original Art Deco features, terrazzo floors, brass-framed windows and plaster details was a priority throughout the renovation process. The efforts have definitely paid off, as the hotel makes a striking first impression upon entrance into the lobby with vibrantly colored ceramic tiled walls, an elaborate staircase and a front desk situated where a rolling conveyor belt once delivered bottles to the filling room. (Visitors can still spy the Coca-Cola logo on the side of the building in tribute to the property's original resident.)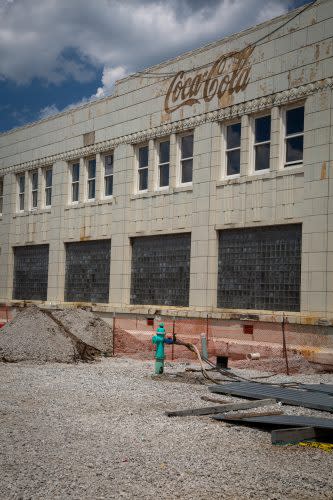 Guest accommodations include classic, landmark, gilded, timeless and terrace king rooms, the Priestly Suite and the Pemberton Penthouse, all boasting chic monochromatic décor, marble bathrooms and high-end amenities. Rates start from $249.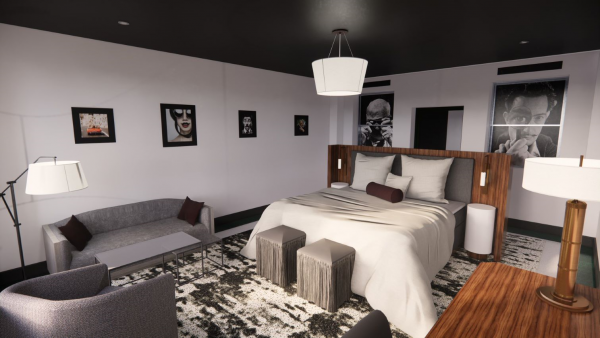 When fully complete, the Bottleworks District will include a plethora of modern retail shops, the Garage food hall, movie theaters, a bowling alley, private residences and office spaces. The location at the northeastern end of Mass Ave lends itself nicely for exploring the many attractions, bars, restaurants and shops that populate the buzzy downtown district.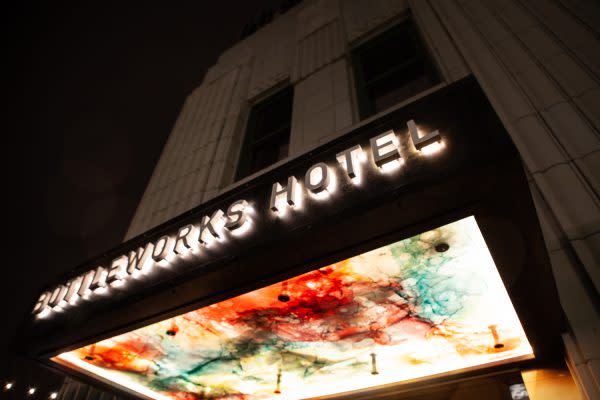 For more information or to make a reservation, go to bottleworkshotel.com.