For visitors to Indy's north side, there aren't a lot of hotel accommodations to consider once you get north of downtown up to 86thStreet. Hotel Broad Ripple presents a charming boutique hotel nicely positioned at the halfway point.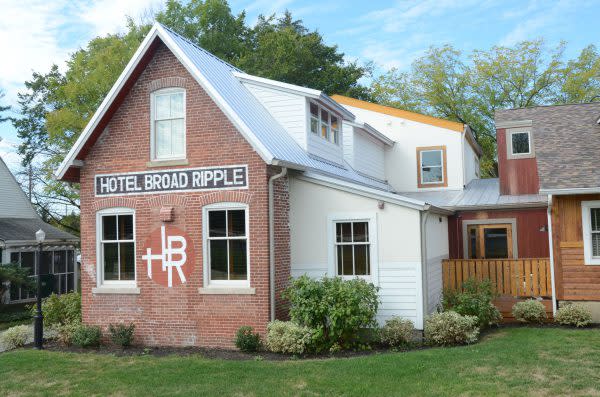 Sitting directly on the Monon Trail, Hotel Broad Ripple's location doesn't get any better for guests of all ages intent on exploring eclectic Broad Ripple Village. My son and I live close by and drive past the property all the time coming up and down Westfield Boulevard, and a three-day weekend presented the perfect opportunity for a staycation very nearly right in our own backyard.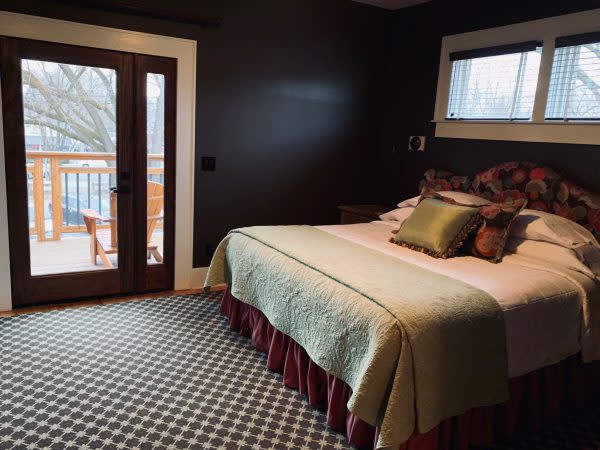 Opened in 2014, the hotel maintains 13 guest rooms of varying sizes in a long-standing Broad Ripple property that once housed Merrill Stage Equipment. Each accommodation boasts its own distinctive personality, from clubby masculine furnishings to European-style décor and even a room decked out in Butler blue and white. Some offer walk-out balconies overlooking the Monon.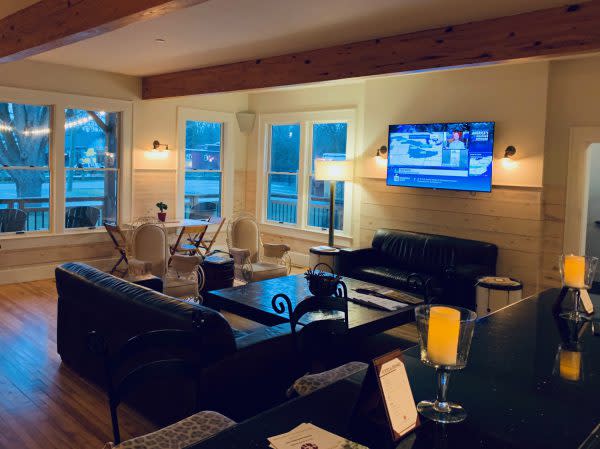 The cozy downstairs Bunkhouse Lounge area calls to mind a sunny ski lodge with a small bar and inviting couches that encourage guests to sit and linger over coffee or a glass of wine. All stays include a continental breakfast service that features pastries, juice, coffee, yogurt and cereal.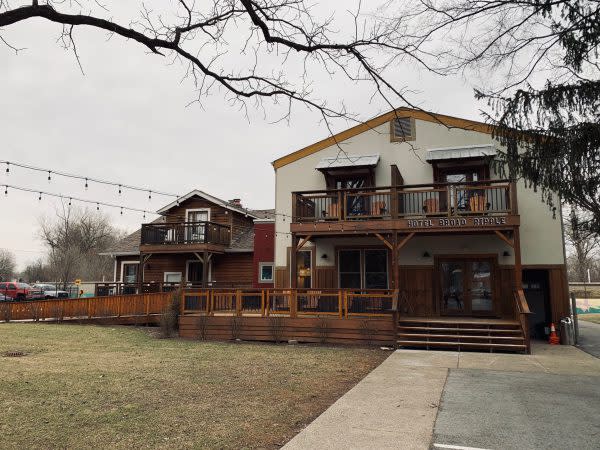 My son and I loved our stay here and found the hotel a perfect home base for Broad Ripple adventures — in our case, a walk on the canal, a stop at Books and Brews for beverages and board games, and dinner at the Broad Ripple Brewpub. We're hoping to return again this summer when the weather's a little nicer to really make the most of everything our favorite local Indy neighborhood has to offer.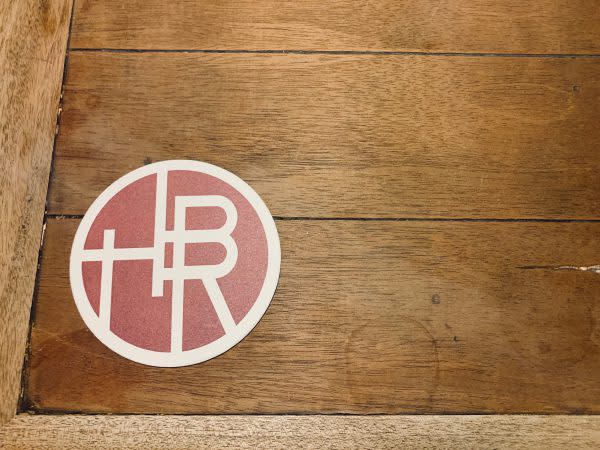 Room rates range from $165 to $250 a night. For more information, visit hotelbroadripple.com.