While I was in Brown County a few weeks back for the National Maple Syrup Festival I was fortunate enough to have wonderful accommodations and find some fantastic places to eat!
Thanks to the fine folks at the Brown County Convention and Visitors Bureau my family stayed at Creekside Retreat.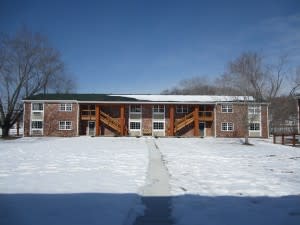 I found out that the buildings on the property used to house apartments and have recently been remodeled ... down to the brick exterior ... into overnight lodging. It was heavenly!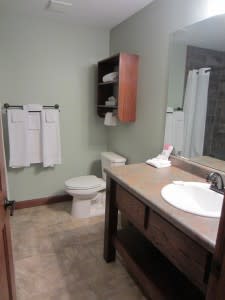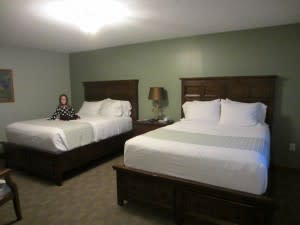 Certainly perfect for the three of us! And the location was ideal. A mere minutes from downtown and pretty much across the street from Brown County State Park. What could be better?
And now for the food (what we all love about traveling, right?). For lunch, we landed at the Hobnob Corner Restaurant.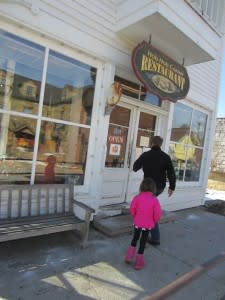 This place is a staple in Brown County. My husband's grandmother has been going here for years and be warned if you plan to eat here on a busy day you will wait, but it is most definitely worth it.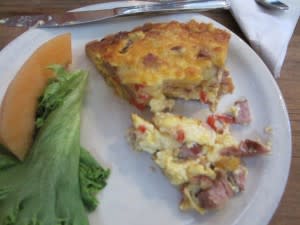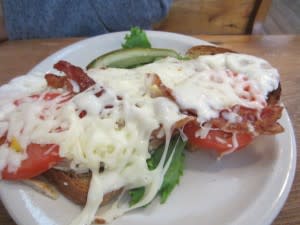 Not only did we devour our quiche and turkey sandwich, but we had some maple syrup pie for dessert!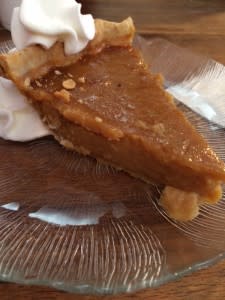 For dinner that night, we tried Big Woods Pizza Company. I had visited their brewing company on my last visit to Brown County (located a convenient block away from the pizza place), but this was my first time trying their pizza. My suggestion: order the cheezy bread!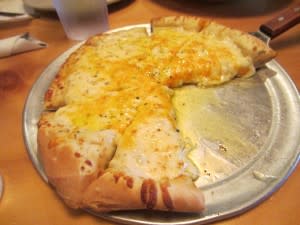 And if you love sausage (like I do) they have the finely chopped, miniscule pieces of sausage goodness all over their pizza. I didn't have time to take a picture until AFTER I ate several pieces.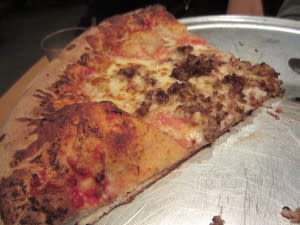 And one more local favorite I will recommend ... Common Grounds. A delicious, quaint, local coffee shop. We stopped in to order their special maple syrup latte and ended up hanging out for a bit. Great coffee and great atmosphere.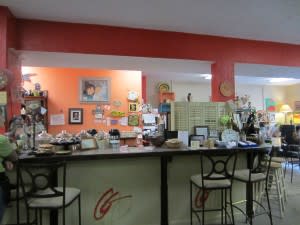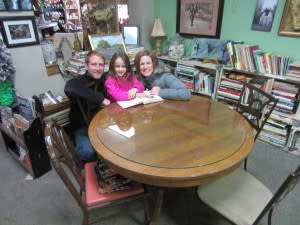 It was the perfect morning routine.
There are so many other great options for both dining and lodging in Brown County. If you are planning (and you should be!) a trip there soon, be sure to check out Brown County Convention and Visitors Bureau for a full listing as well as trip ideas. Even though they are famous for their fall foliage, this place is great year around and my last visit certainly proved that!