Cooler temperatures, pumpkins, homemade soups ... there isn't anything I don't love about fall, especially the leaves changing. We all wait patiently to see when the best weekend will be to experience the most vibrant colors. Thanks to Mother Nature that is hard to predict. But, thanks to Brown County you can have the inside scoop. How you ask? With their Leaf Cam. This is how it looks now ...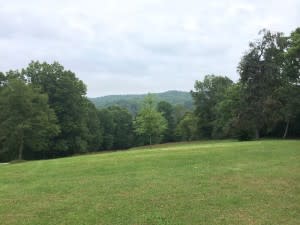 But in a few weeks, you are likely to see more of this ...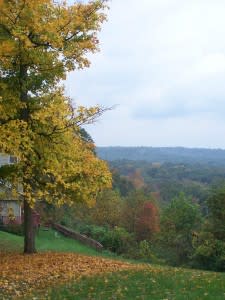 The Leaf Cam offers visitors a daily view of the vibrant colors. Perched high above one of the best overlooks, it captures the ever changing show of the leaves. While I can't predict the most perfect time, I'd suggest checking shortly after the beginning of October.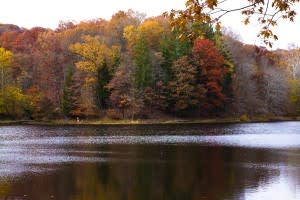 Once you've settled on the perfect time to visit, be sure and check out the events calendar to take full advantage of your visit.
Don't thank me yet. I'll be waiting in October. :)