When exploring new restaurants to try in Indy, I love to seek out local pit stops from Food Network favorites like Diners, Drive-Ins and Dives. This weekend I decided to try out Bub's Burgers & Ice Cream, a community favorite located in the Carmel Arts & Design District, and a feature on the television show Man vs. Food. Bub's is a locally owned and operated restaurant known for their succulent burgers and delectable ice cream.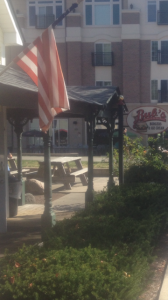 The restaurant was featured on Food Network for their "Big Ugly" burger, a one-pound, fully loaded burger that customers frequently devour in order to have their photos placed on the walls of fame for "Big Ugly" conquerors. I opted for the "Settle for Less Ugly" elk burger, which was a juicy elk burger, perfectly cooked on a homemade bun. I've never tried elk, but it's meant to be a healthier version of your typical burger, and it was just as tasty!
I also ordered a chocolate shake, which was thick, creamy and the perfect complement to the rest of the meal.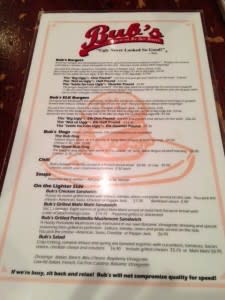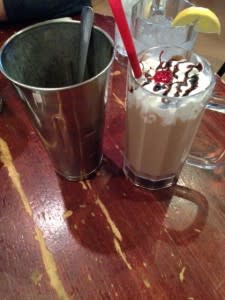 Since Bub's is located right off of the Monon, it fills up quickly with hungry bike riders, speed walkers and families just exploring the Arts & Design District. So, get here early and get your picture up on the wall for eternal, "Big Ugly" glory!