If you're the kind of person who needs something more challenging than just a stroll in the park, you need to check out these awesome outdoor fitness challenges and adventures in Indiana. The state is home to a wicked obstacle course, aerial adventures, a sand dune climbing challenge and other great outdoor recreation opportunities. Many of them offer free stickers to those who finish them. Can you conquer these fitness challenges?
Gatling Gauntlet – Nineveh
There's nothing quite like the Gatling Gauntlet. With 20 fun, challenging obstacles over a 1.6-mile course, you're sure to have fun and get prepared for any upcoming obstacle course race. The course features everything from tire flipping, to carrying sandbags up a hill, to wall climbing. The obstacles are two-tiered, so there are options for beginners and experts. This course, located just south of Indianapolis, is free and open every day of the year.
GoApe – Indianapolis
Are you looking to conquer your fear of heights? GoApe in Indianapolis is the perfect place. This outdoor adventure experience lets you tackle 40 obstacles up to 41 feet in the air. Explore the ziplines, Tarzan swings, bridges and more.
The 3 Dune Challenge – Chesterton
Do you have what it takes to climb the three highest sand dunes at Indiana Dunes State Park? The 3 Dune Challenge is a 1.5-mile course with 552 vertical feet of sand and stairs. Keep in mind that running on sand requires 1.6 times more energy than running on a hard surface. There are also other great trails to explore in the park.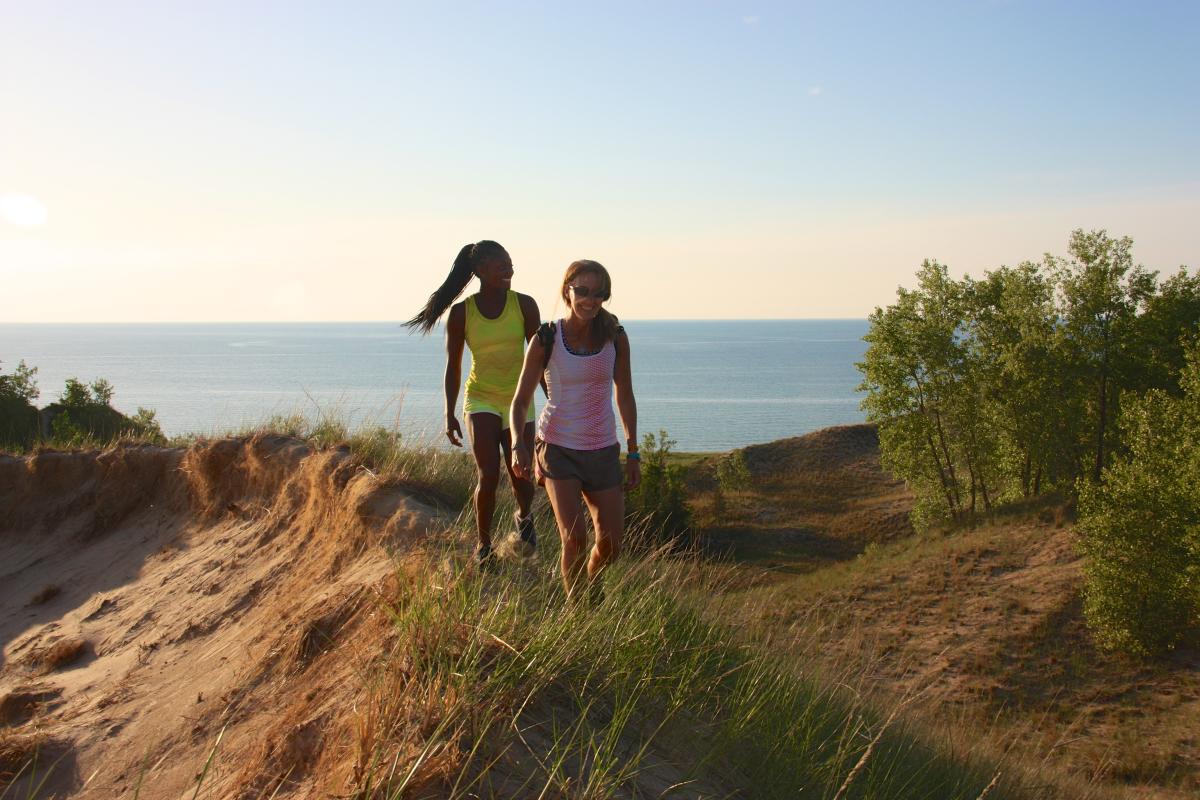 Edge Adventures – Noblesville and South Bend
Like GoApe, Edge Adventures offers aerial adventures high up in the trees. The Noblesville location has five courses climbing to heights of 60 feet off the ground. The South Bend location is set amid 160 acres of rolling woodlands and wildlife. Edge Adventures has elements like ladders, tight ropes, canopy platforms and more.
9 Lake Challenge – Albion
The 9 Lake Challenge at Chain O' Lakes State Park is a tough but scenic paddling adventure across nine different lakes. Paddlers go five miles in one direction to see all nine lakes. If that doesn't wear you out, there are also 23 miles of forested trails at the park.
Ninja Course at Heroes Park – Mishawaka
Heroes Park has an American Ninja Warrior-inspired obstacle course that is teen-oriented but perfect for all ages. The course is made by FitCore, which offers custom extreme obstacle course equipment for parks. The park also has other amenities at the park.
Indiana Zipline Tours – Crawfordsville
Indiana Zipline Tours is sure to give you a thrill with its eight zip lines, a swinging bridge and three scenic hikes. There is also a night-flight zipline tour.
Zip Timber Lake – Huntington
Timber Lake has many opportunities for the average outdoorsy person, but the zipline courses will have you exploring the tree canopy in new ways. Two different tours are available, including an introductory choice and one for adventure fanatics. Explore heights up to 70 feet, water zip lines, climbing elements and more.
Four Falls Challenge – Madison
The Four Falls Challenge involves hiking four miles to see the four major waterfalls at Clifty Falls State Park. You'll also see a 600-foot tunnel excavated through shale and limestone and stonework completed by the C.C.C.
7 Vista Challenge ­– Nashville
The 7 Vista Challenge at Brown County State Park lets you see the best views while enjoying the park. It takes about two hours to complete by bicycle. The park offers miles of hiking and mountain biking trails and a chance to climb the 90-foot fire tower.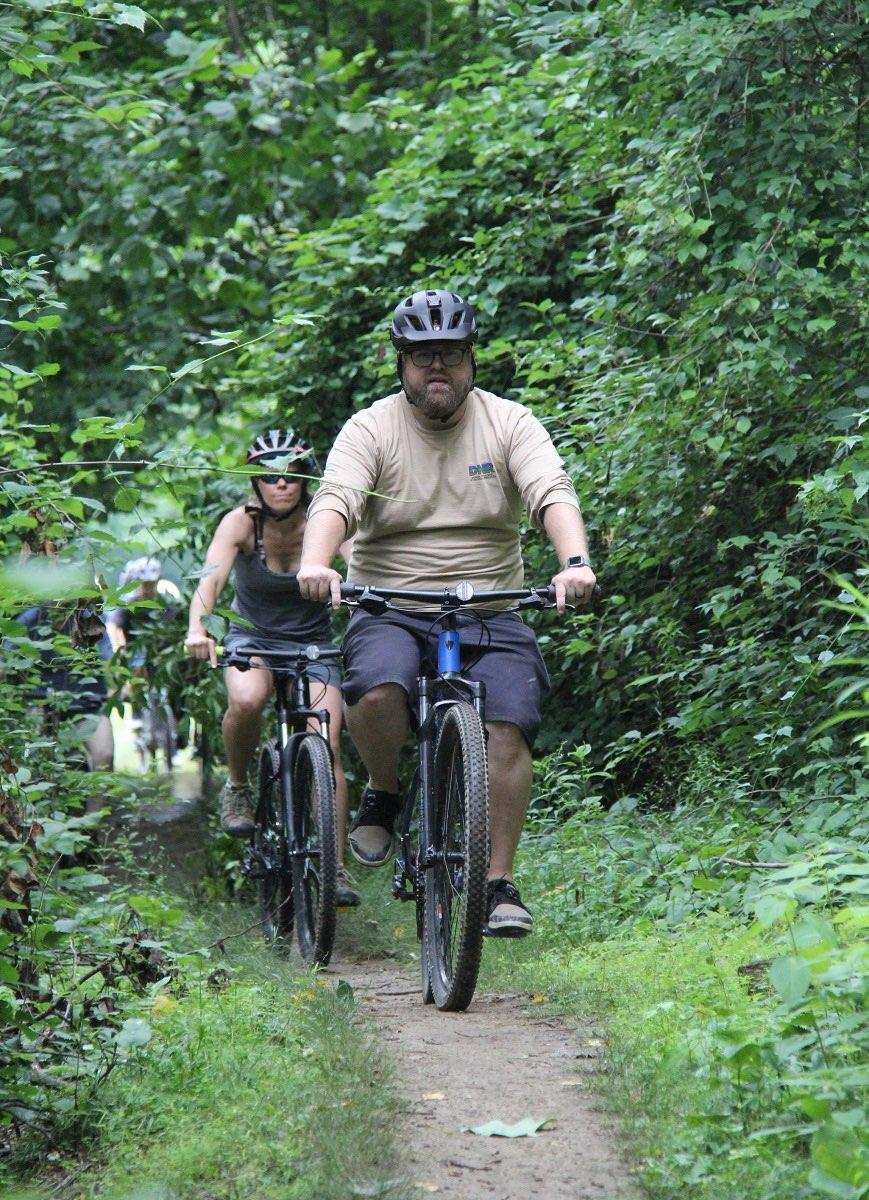 5 Mile Challenge – Marshall
To conquer the 5 Mile challenge at Turkey Run State Park, you'll have to hike 5.5 miles, traverse three canyons, climb 1,500 steps and a ladder, and cross a suspension bridge. Along the way, you'll marvel at the natural geologic wonders of this beautiful park.
6 Ravine Challenge – Waveland
The 6 Ravine Challenge at Shades State Park features the ups and downs of rugged hiking through six ravines. You'll also climb ladders and see beautiful vistas and waterfalls. 
Hell's Point Challenge – Angola
The Hell's Point Challenge at Pokagon State Park is an 8-mile loop trail connecting many of the park's trails, including a visit to Hell's Point, the park's highest peak. Route maps can be picked up at the nature center. Along the way, hikers are encouraged to photograph six specific waypoints.
Spring Mill 10 Mile Challenge – Mitchell
The 10 Mile Challenge at Spring Mill State Park gives fitness enthusiasts a chance to enjoy three nature preserves, a National Natural Landmark, cave lookouts, a view of the Pioneer Village, a beautiful lake, and a walk by Spring Mill Inn, and the beauty of native flora and fauna. 
In addition to these adventure sites, Indiana is also home to the D.I.N.O. series of mountain biking, trail running and triathlon events.