You heard about my dining adventures while I was in Corydon, but let me tell you about my cave experiences.
I have had Indiana caves on my list for years. I am not sure what I expected, but I can tell you that I didn't expect each one to be so different. In total I visited three of the four commercial caves in Indiana. Two happened to be closely located outside of Corydon so I hit those in one day.
Indiana Caverns just opened in the summer of 2013 and is known as Indiana's Longest Cave.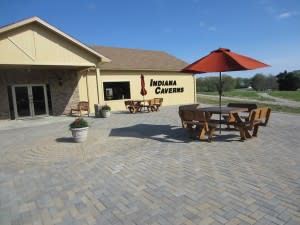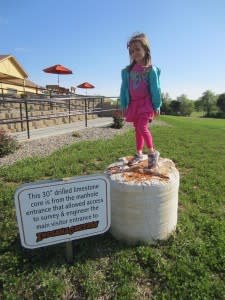 The tour includes a little bit of everything: open rooms, narrow passages and a boat ride. It is really hard (as you can imagine) to get great images in the cave, but here is my attempt.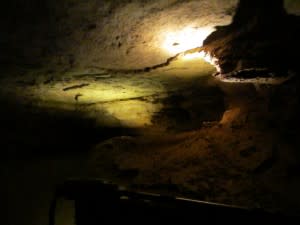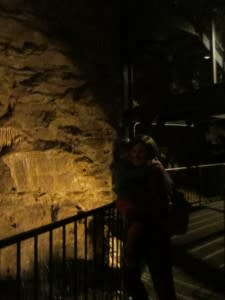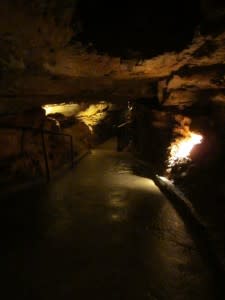 One of the cool parts was seeing an active paleo-dig where they have scientists coming in to unearth preserved bones.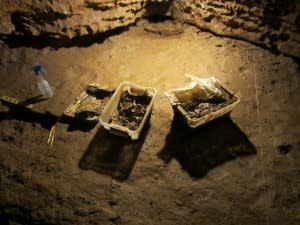 Afterwards, Maggie got to try her hand at gem mining!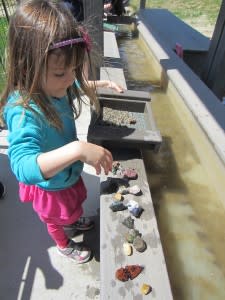 It was a full morning of fun. We hated to see it end, so after lunch we made our way to Squire Boone Caverns.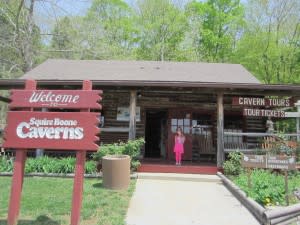 Squire Boone is Daniel Boone's brother (did you know that?) and they have an entire village that showcases life when Squire Boone lived there.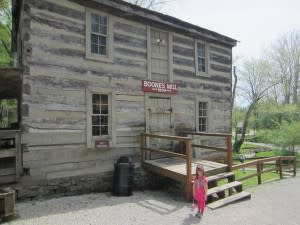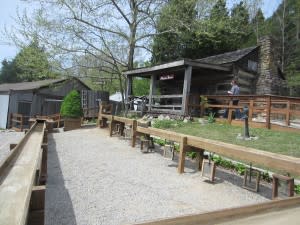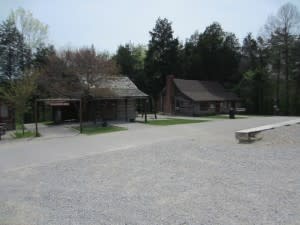 In the grist mill they feature some of the rocks taken out of the cave from years (and I mean years!) ago ...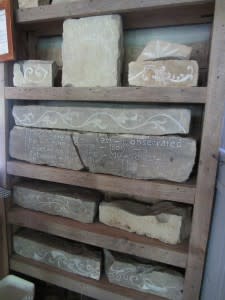 But the cave ... oh my. So many open rooms to walk around and see phenomenal stalagmites and stalactites.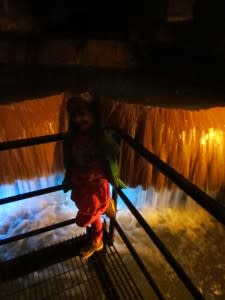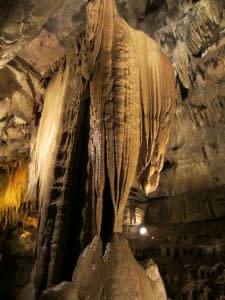 And I can't forget to mention that Squire Boone is buried in the cave.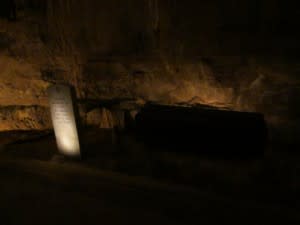 The grounds are beautiful too!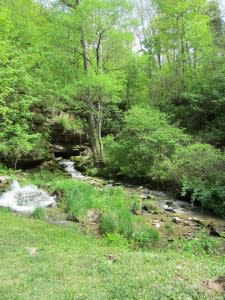 Again Maggie got to gem mine. She has quite a nice rock collection started!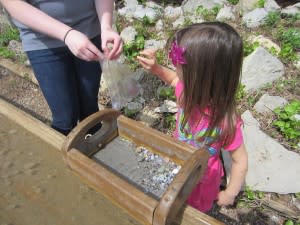 Right next door to the caverns is Squire Boone Caverns Zip Line Adventures which features six different lines. But, new this year is a kiddie zip line designed especially for kids Maggie's age! She loved it.
A full day, for sure, but so much fun!! For more information on the caves and other attractions in Corydon, be sure to visit This is Indiana.