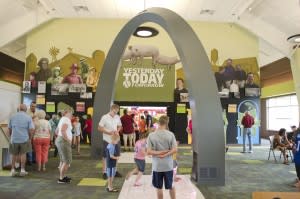 We lived on a dairy farm when first married so I know some of the challenges dairy farmers face and the steps involved in caring for livestock.
For those of you who have not had that privilege—and yes, I consider living on a farm a privilege – you can learn about many details during a visit to Fair Oaks Farms located in Newton County in northwestern Indiana.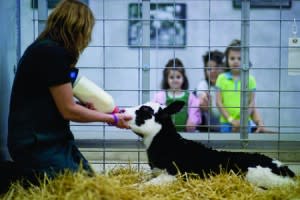 In the Dairy Adventure we viewed a dairy operation in every stage from cows producing milk to giving birth. Each day dozens of darling little calves enter the world in these barns.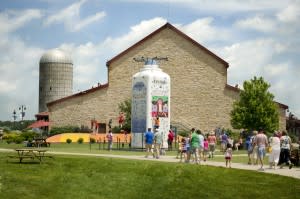 Fair Oaks Farms was organized by a group of four farmers who wanted to inform non-dairy people about the behind-the-scenes tasks necessary to produce dairy products, like sour cream, cream cheese, other cheeses, yogurt and others. The result was the group created Fair Oaks Dairy Adventure.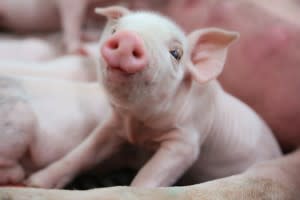 Fair Oaks created a similar approach with its Pig Adventure. Each day approximately 250 pigs are born here! Wow! Isn't he cute? Visitors learn about the pork industry by watching the births and participating in hands-on activities.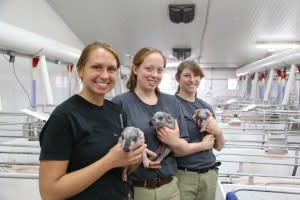 Pig Adventure, which opened in August 2013, is open year-round as a self-guided walking tour. Even though we knew much about raising livestock, it was helpful to have access to informed tour guides along the way to answers questions.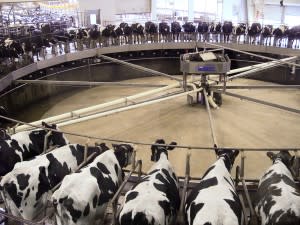 Don't worry about the smell of the large numbers of animals. They are separated from people behind glass via elevated mezzanines to prevent contamination. We looked down on the barn area and saw employees caring for the animals without the animals being aware of our presence.
The newest component to the Fair Oaks experience opened in June 2016 -- WinField Crop Adventure. If you've ever wondered what happens to soybean seeds planted underground, this interactive display of exhibits will fill in the gaps. Seed technology never was so easy to understand!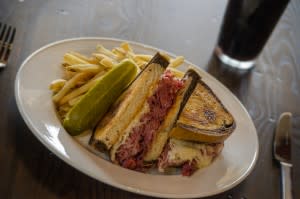 When you've completed a tour and looked at all of the exhibits, head to the Farmhouse Restaurant. This is a spacious place with delicious food and friendly service so bring your family or a group.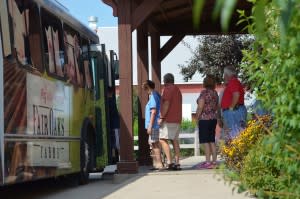 Fair Oaks takes up a lot of space, but if you can't walk much, don't feel intimidated by the distance. Fair Oaks thoughtfully provides shuttle buses between its state-of-the-art exhibits.
Other components of Fair Oaks Farms include Mooville, an outdoor play area for kids featuring a Dairy Air jumping pillow, Green Gate Garden with produce for sale that is grown at the farm, and a cheese factory.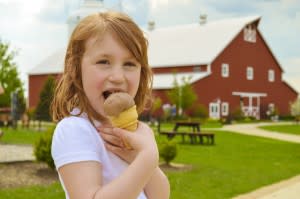 Celebrate June as National Dairy Month with a visit to Fair Oaks Farms. It's a great opportunity to teach agriculture and rural development in a fun, safe -- and tasty! -- place.
Note: Fair Oaks observes Central Standard Time along with other parts of the western side of the state of Indiana.
Adventure Hours (CST):
Mon-Sat
9AM-5PM
Bus Tours
9:30AM-4PM
Sunday
10AM-5PM
Bus Tours
10:30AM-4PM
856 N 600 E
Fair Oaks, IN 47943 877.536.1194
219.394.2025