This small community in Randolph County is a charming small town, with a great historic main street. It is the essence of a rural Indiana town and features a popular 50s-style diner known for tenderloins, burgers, ice cream and old-fashioned "green river" sodas.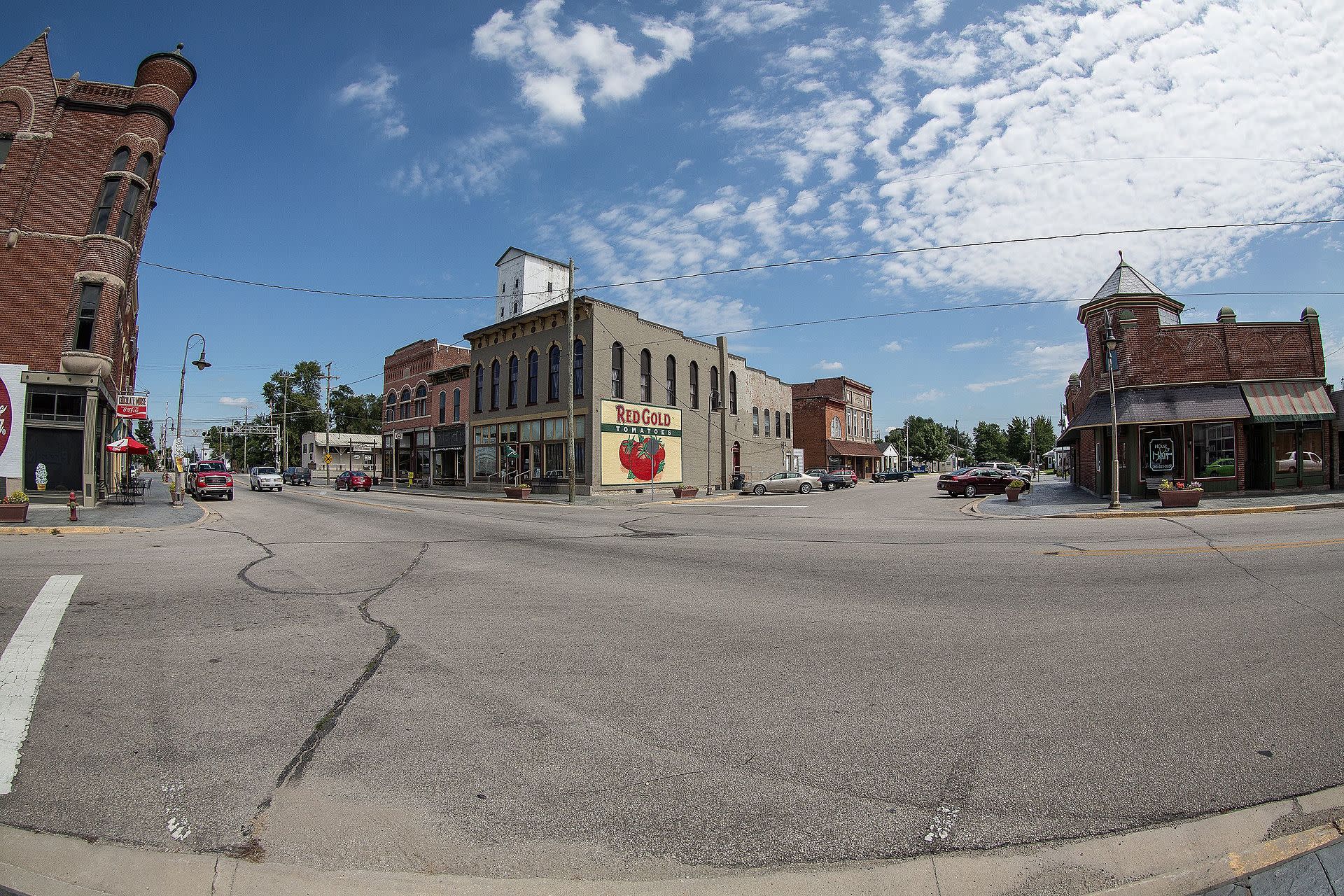 Farmland, Indiana
I recently made the trip to Farmland to eat at one of my favorites restaurants in central Indiana - the Chocolate Moose and to stock up on some old fashion candy and coffee at Farmland's Candy and Stuff. Wherever your plans might take you this spring and summer, make sure they include a trip to Farmland.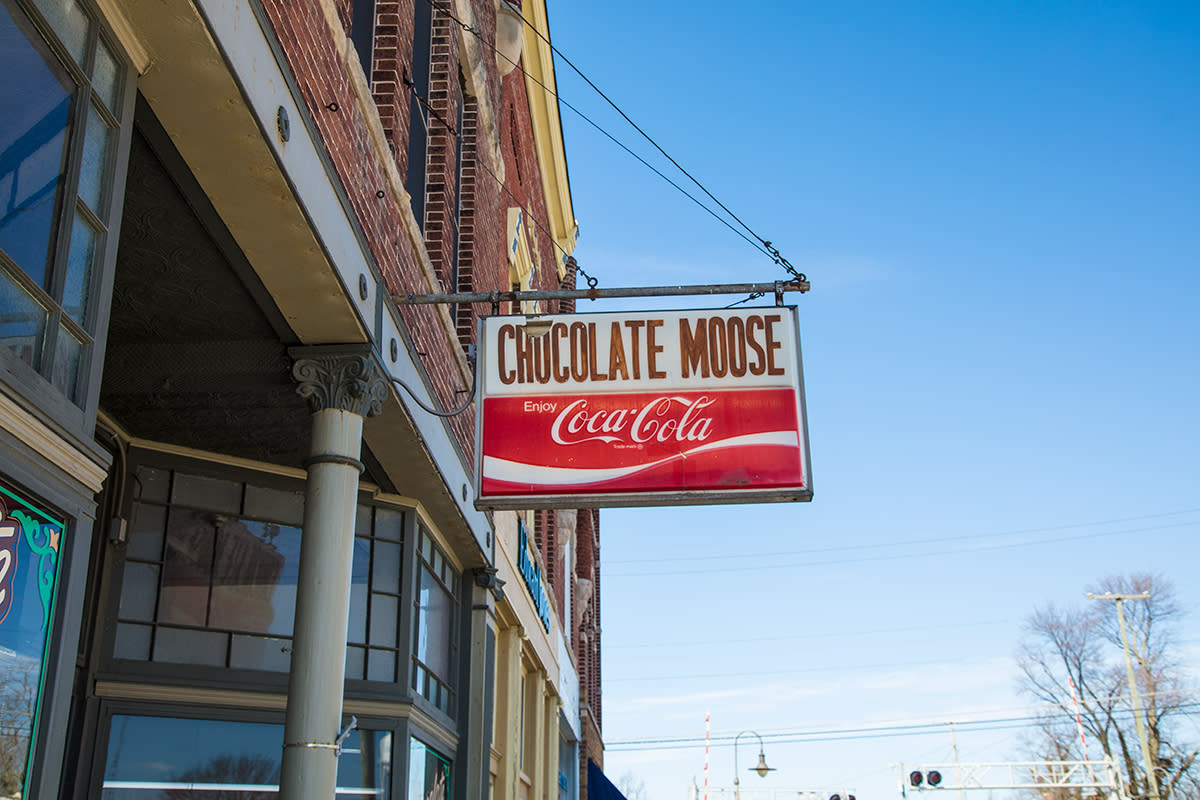 The Chocolate Moose in Farmland
The Chocolate Moose The Chocolate Moose has been a staple in downtown Farmland for twenty-one years. The restaurant is known to residents in east-central Indiana as the go-to place for ice cream, one of a kind burgers, tenderloins, '50s nostalgia, and fantastic service. For nine years, Cheryl and Budd Sturm have owned and operated the Chocolate Moose in Farmland's historic 1890s International Order of Odd Fellows Building.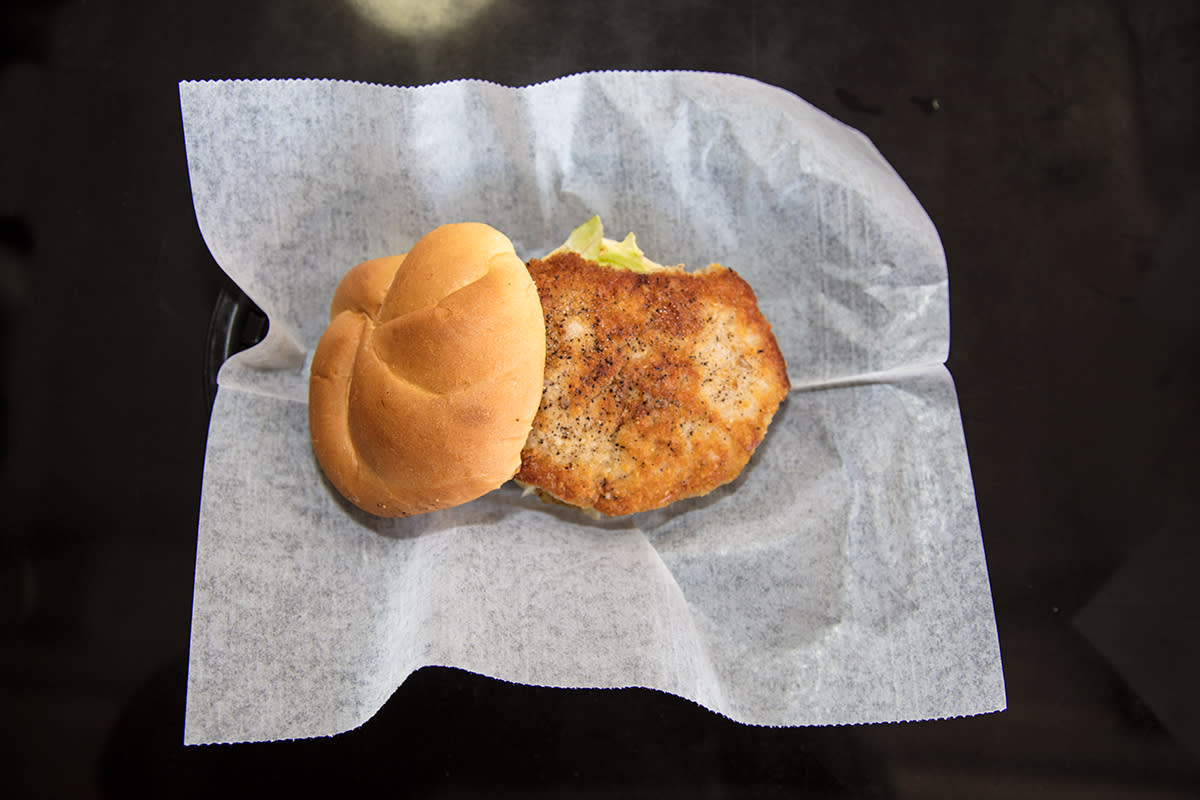 THE best tenderloin in Indiana (according to this author anyway).
Patrons to the Chocolate Moose best ought to come hungry, for there isn't anything not to like on the menu. We tried two dishes - a unique and incredibly tasty tenderloin and their 50/50 burger. The tenderloin is, hands down, the best tenderloin I've eaten in Indiana - lean and tender, but not pounded into oblivion. To achieve this, the Sturm's soak fresh cuts of tenderloin in milk overnight, which tenderizes the tenderloin delicately, without using the traditional method of beating. It's also grilled and not fried, which is amazing.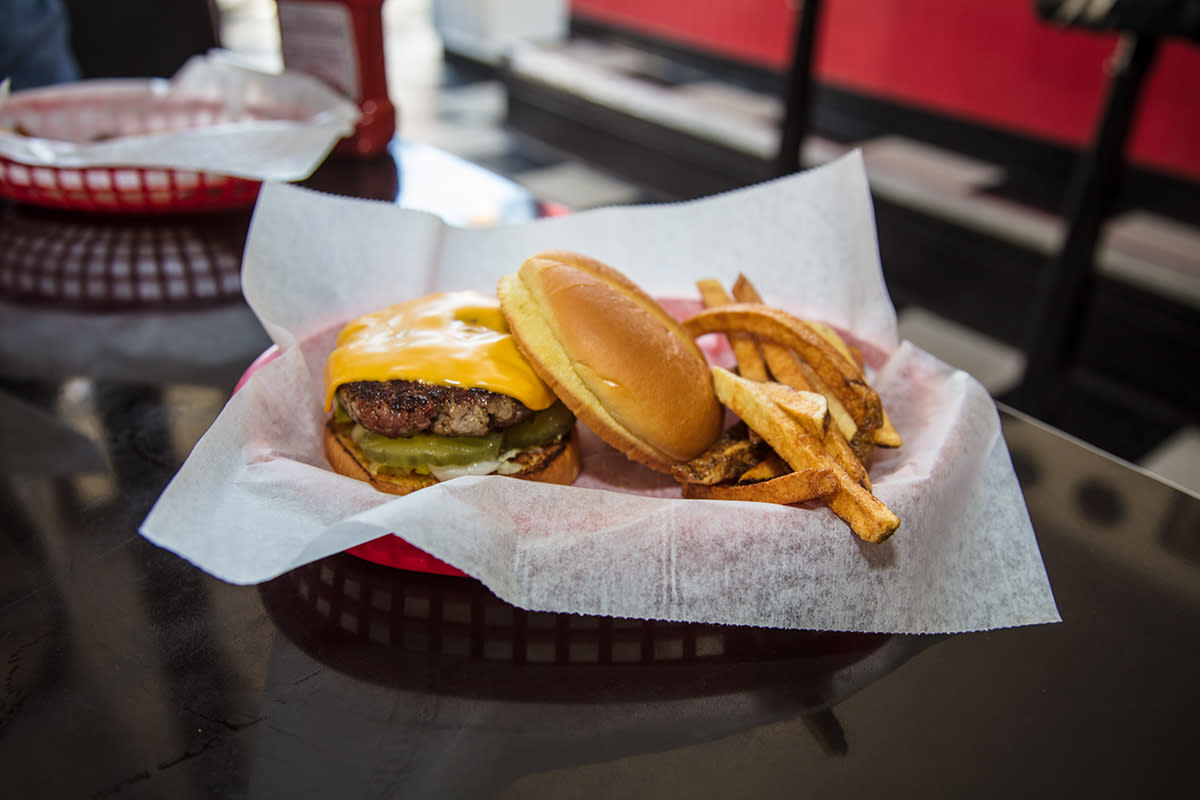 50/50 Burger (beef and bacon) - two mighty meats coming together.
The 50/50 burger was amazing as well - a great blend of ground beef and bacon that was filling and delicious - an unrivaled crossover.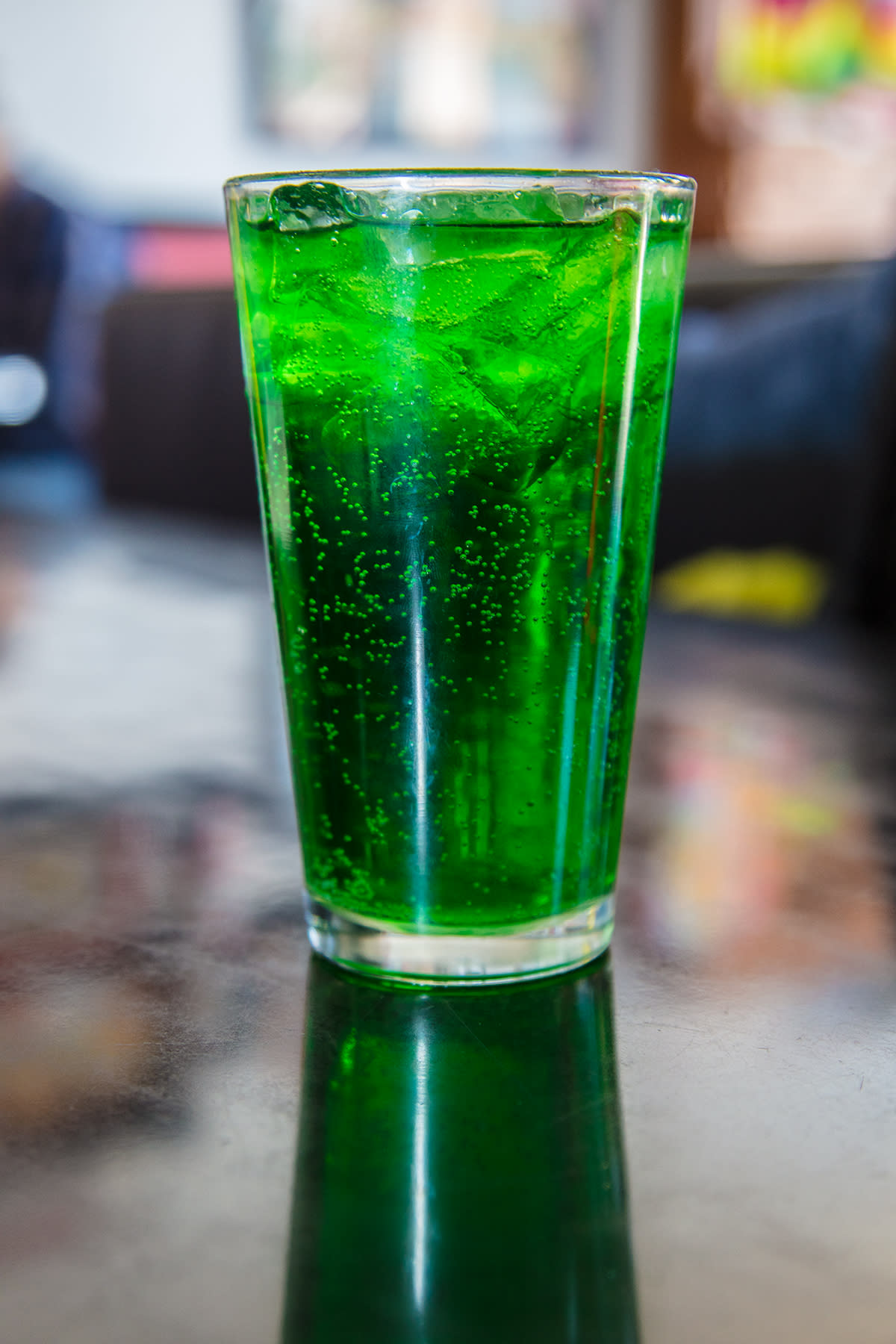 The Green River Phosphate
For sides, we tried the Chocolate Moose's in-house made chips and fries, while washing it down with a Green River Phosphate (old fashion soda). The Chocolate Moose also serves up shakes and cokes with many different flavors.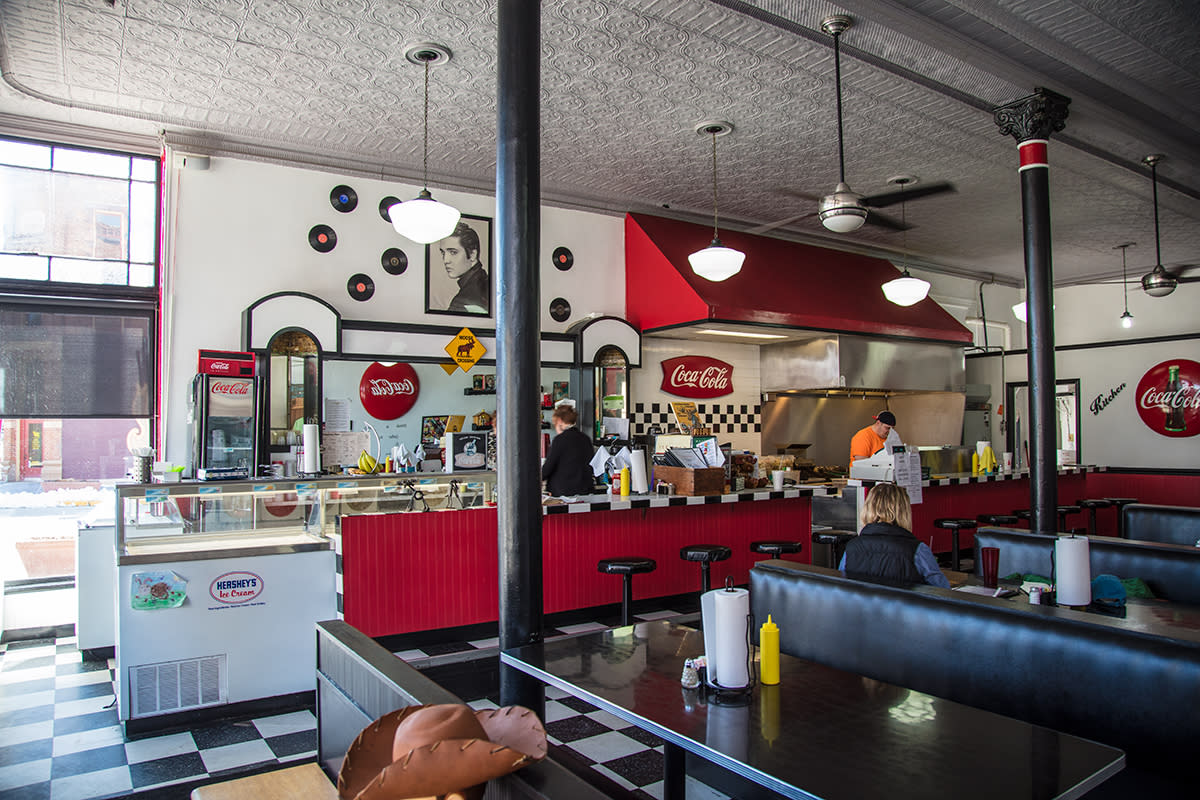 The Chocolate Moose
Visitors to the Chocolate Moose are immediately immersed into 1950s nostalgia. This sentimentality goes beyond the decor and into the vintage 50-year-old soda fountain (original to the building) and ice cream counter.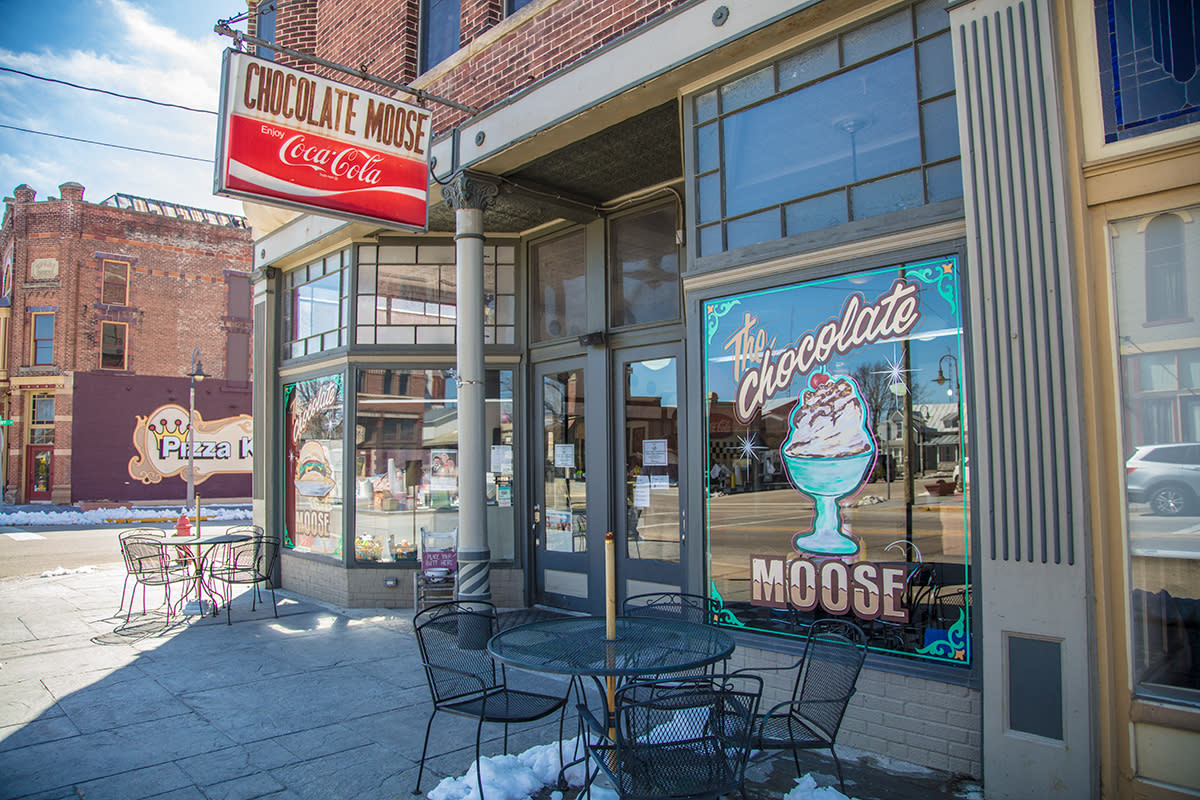 The Chocolate Moose
The Chocolate Moose also holds a special weekly event known as Talk to Me Tuesday. Participants come to dine at the restaurant on Tuesday and must put their mobile devices into a basket. If diners at the table can go the whole dinner without texting, emailing, and social media-ing, everyone gets free ice cream. As to be expected, Tuesday nights are very busy at the Chocolate Moose. It seems we all need a good excuse to cut off from our devices from time to time.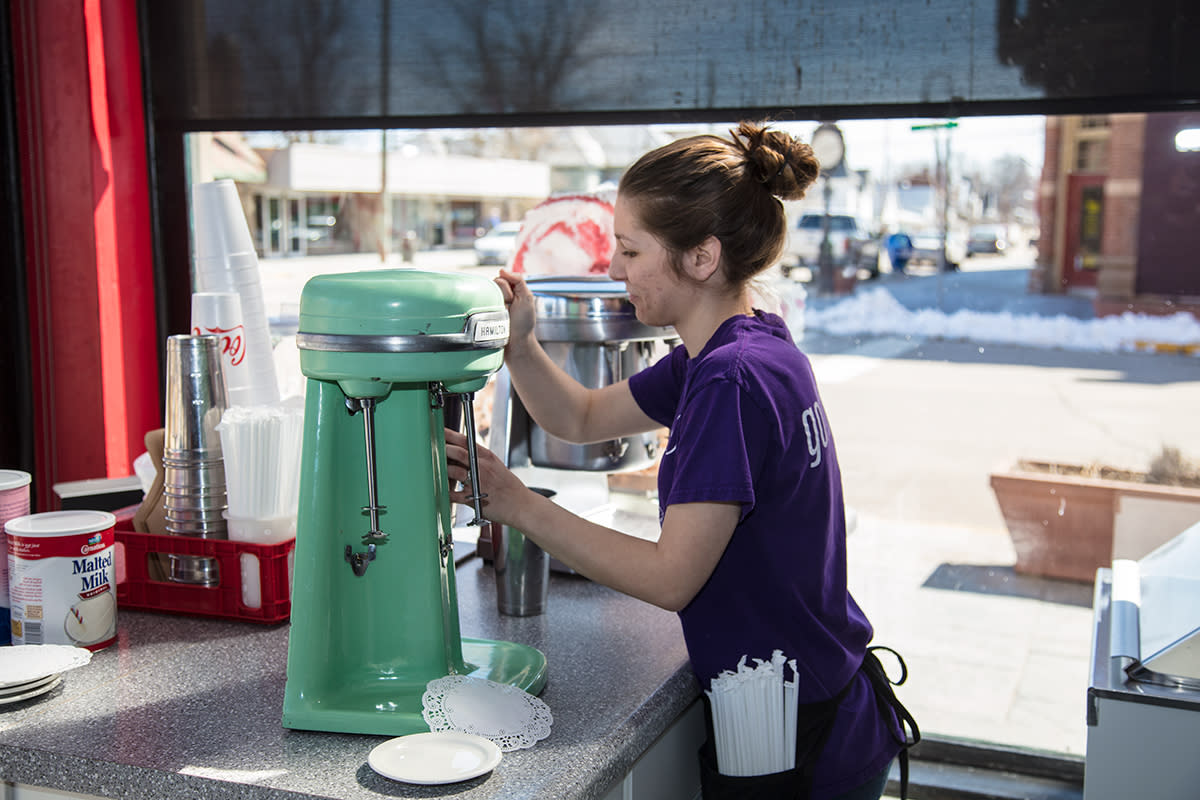 Ice Cream
The Chocolate Moose is open year round - 11am-7pm on Tuesdays through Thursdays and from 11am-8pm on Fridays and Saturdays (closed on Sunday). In warmer months, the restaurant is open Monday - Saturday from 11am to 8pm.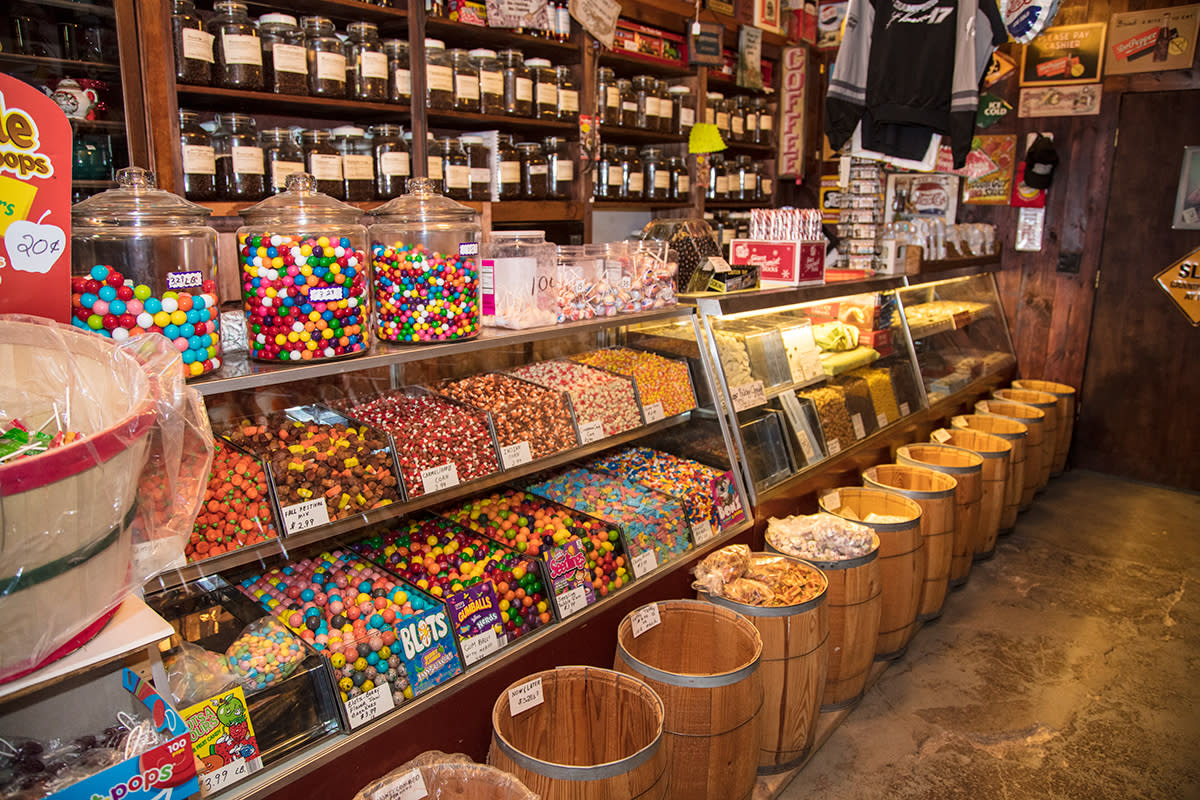 Candy and Stuff
Candy and Stuff I recommend that after you enjoy a great lunch or dinner at the Chocolate Moose, you walk two blocks north to Candy and Stuff (also known as the Farmland General Store). The owner, Tom Sewell, operates the candy store, an adjacent general/collectible store, and in the warmer months, a greenhouse with great garden plants. In the candy side, Tom sells some pretty fantastic old-fashioned candy (rock candy, taffy, licorice, jelly beans, nuts, and coffee (42 different flavors).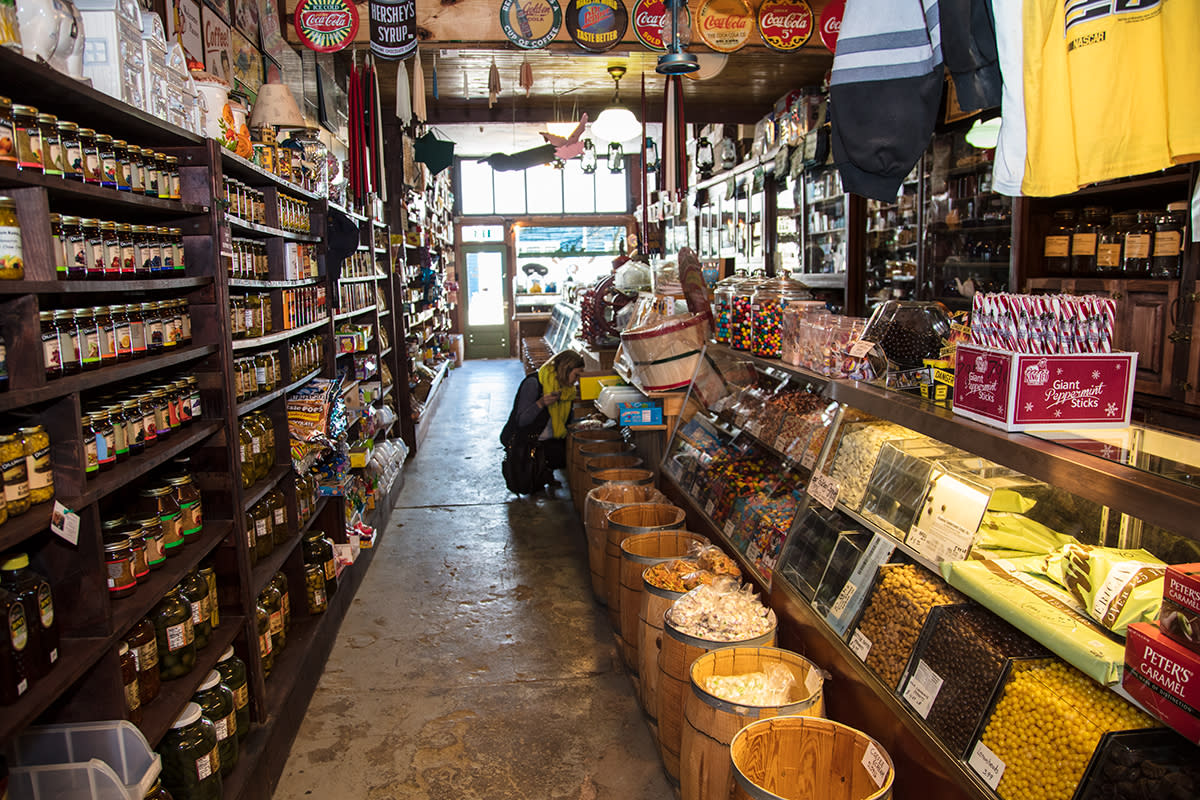 SO many options, so little time.
Tom's stores are open on Mondays from 1-5pm, Tuesdays through Thursdays from 9am-5pm, and Fridays and Saturdays from 9am to 6pm.