I'm a sucker for Christmas lights (just ask my husband who got sick putting up ours this year!). So when I hear about a light display I can't help but put it on my must see holiday list. Marion (just about an hour north of Indy on 69) has their own Christmas City Walkway of Lights.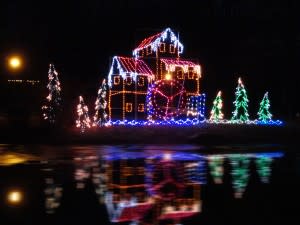 The Walkway of Lights was established in 1992 and is one of the oldest and largest light displays in the Midwest. It began around the courthouse square and now expands to the Mississinewa Riverwalk. It initially paid tribute to the 33 countries represented by area residents, but through the years has evolved into a holiday exhibit with a broad range of themes.
Visitors can follow the Riverwalk to see the display, but most opt to enjoy it from the comfort of their car. Each year more than 65,000 vehicles drive through the illuminated route.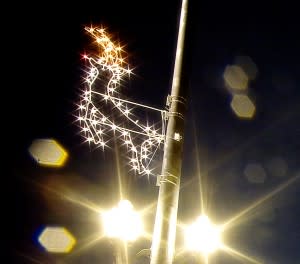 Displays include a 95-foot animated sea dragon, a 60-foot riverboat and the signature lighted suspension bridge that stretches 227 feet across the Mississinewa River at the Highland Bridge.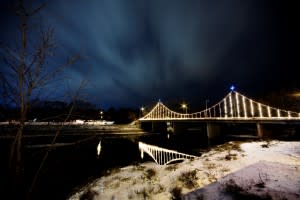 If you make the trip, be sure and visit the gift shop located near the end of the trail in Matter Park. Visitors are welcome to warm up by the fireplace and enjoy a cup of hot chocolate. And a shopping bonus - you can purchase handcrafted gifts and souvenirs made by local artisans.
The Walkway of Lights is illuminated nightly from 6-10pm through News Year's Day. For more information on events in the area, be sure to visit Grant County Visitors Bureau.