As I mentioned in one of my earlier posts, I'm a sucker for Christmas lights. I had heard the Indy Zoo had a pretty impressive light display and I was delighted we were going to get to experience it this year.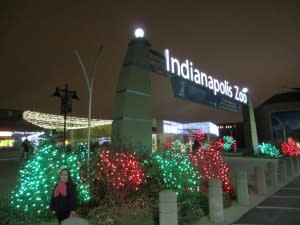 What I didn't expect was for it to be so awesome!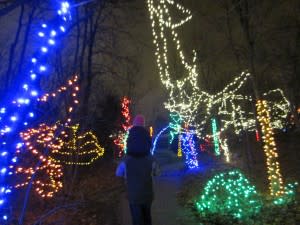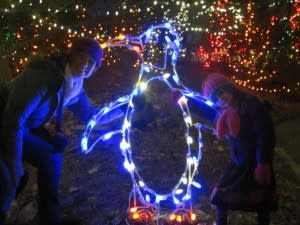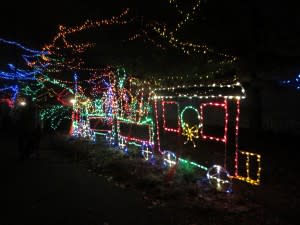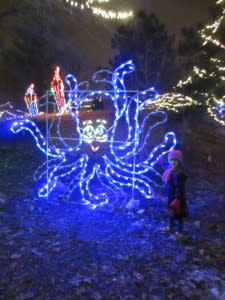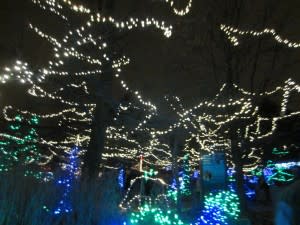 We took our time walking through the oceans exhibit ...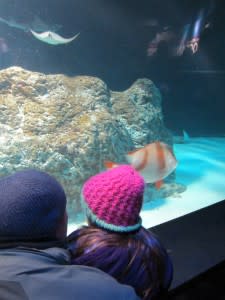 And the dolphin dome (a fan favorite of ours!) ...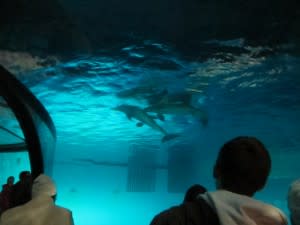 We got to get up close to a reindeer ...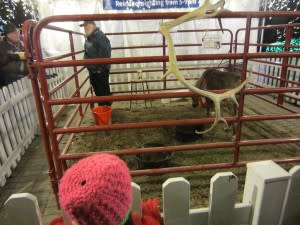 And even decorate cookies with Mrs. Claus ...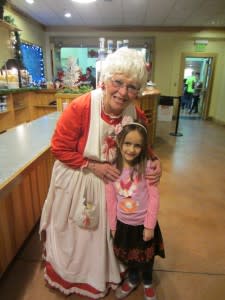 My personal favorite was the synchronization to music at the splash pad area ...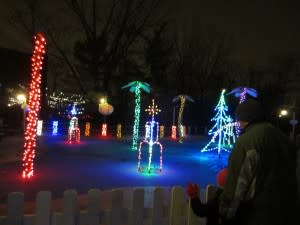 Bonus: there was a fire right by here to keep you warm! :)
With so many activities (many we didn't even have time for like the carousel, dolphin show and train ride) I think this will definitely become a Christmas tradition for us in the future. This year the dates run through January 4 so you have extra time to experience the fun. Click here for more information on Christmas at the Zoo. And be sure to Visit Indy for more information on events and attractions in the area.