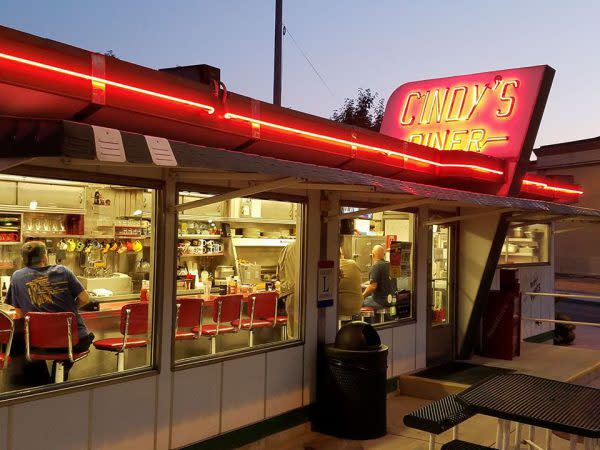 I'm a foodie who often plans trips around the dining establishments I want to experience and the meals I want to enjoy. That includes a lot of upscale meals, historic venues, classic supper clubs and ethnic eateries - and it also includes a number of little diners and nostalgic joints that I just have to seek out when visiting a destination. Fort Wayne has a number of fun old-school spots and one is Cindy's Diner.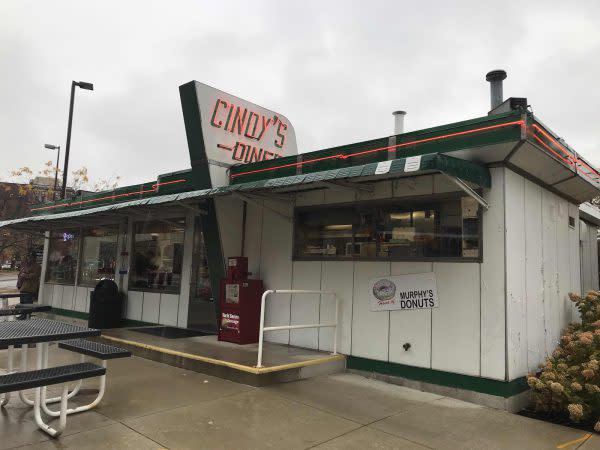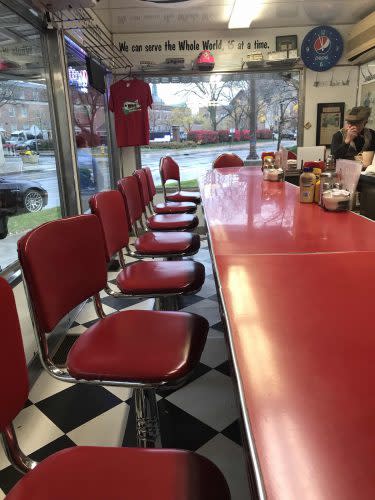 The tiny throwback place seats just 15, but it's worth waiting for a spot at the counter. It's the perfect place to grab breakfast or lunch with a scramble of eggs, meat and veggies that you can only get from a sizzling flattop grill where every order gets prepared one after another. The place is oozing with nostalgia and a sense that there are a lot of regulars that make their way to one of the stools often for a cup of coffee and an order of eggs and bacon. It dates back to 1952.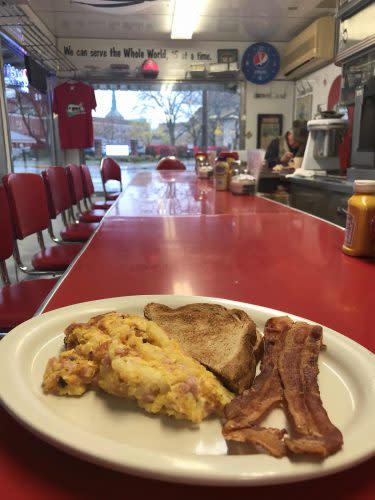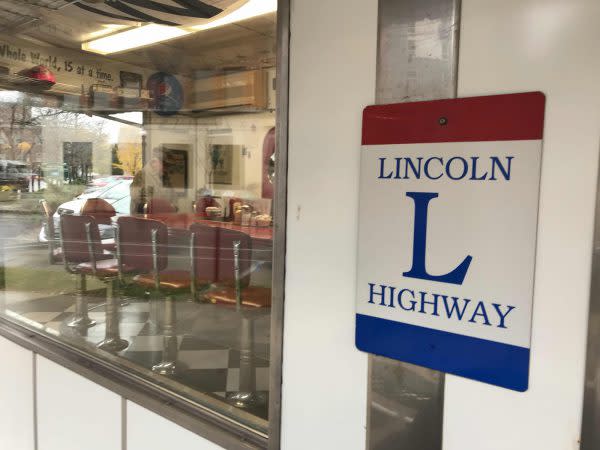 The menu is pretty short and simple, but if you're in the mood for a stack of hotcakes, some corned beef hash, or an order of biscuits and gravy, this is your place. When we made a stop, we were there for a late lunch and had a lunch reservation that wasn't too far off, so we decided to split something (so the photo above includes a half-serving.) We settled on "The Garbage," a mix of eggs, potatoes, cheese, onions, and ham. I love egg scrambles and this hit the spot. It came with toast and I added a side of crispy bacon. Prices are also incredibly reasonable with "The Garbage" being just $6.75 for a hearty portion.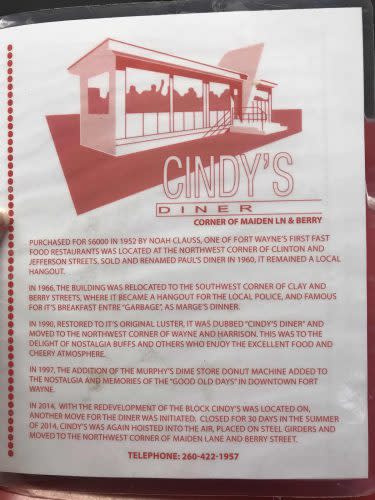 If you're visiting Fort Wayne, Cindy's Diner is one place I definitely recommend as a must when you're in the city. You'll leave with a full belly and a smile on your face.