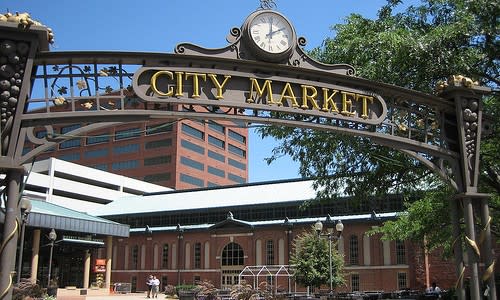 The Indianapolis City Market is a hidden gem. After visiting myself I was surprised that I had not heard of it. Not only is it located in the center of downtown but it is also in the original, historic city market building. It is a one-stop shop for so many different tasty treats. City Market has something for everyone, whether you are looking to meet a friend for lunch or stock up on some delicious sweets for your houseguests. The best thing about the City Market is the vast array of culinary options. There is Indiana food, Greek food, Spanish food, a crepe place, bakeries and fresh produce vendors. I have only had the opportunity to eat at a few of the vendors myself because there are so many to choose from. My personal favorite is the large selection of freshly backed cookies at Just Cookies. I also really enjoy the macaroons from Circle City Sweets. If you are looking to grab a drink the Tomlinson Tap Room serves all of local beers brewed right here in Indiana.
Hours:
Monday- Friday: 6am-9pm
Saturday: 8am-9pm
Sunday: Closed
Individual vendor hours vary.
Pat's Philly Pretzels
Amazing Potato Chip Co,
Ameer
Brad Gates Catering & Events
Café Olivia
Cath Inc.
Chocolate For The Spirit
Circle City Soups
Circle City Sweets
Fermenti Artisan
Grecian Garden
Indy Winter Farmers' Market
Jumbo's
Junonia Fish Market
Just Cookies
Las Tapatias
Market Street Produce
Mauricio's Pizzeria
Philadelphia Steak & Fries
Spice Box
3 Days in Paris
The Food Florist/ Comfort Food & Pie Co.
The Tamale Place
Twenty Two Juice
Tomlinson Tap Room
Tommy's Deli/ Papa Gus
U-Relish Farm