While in Terre Haute the other week visiting their Children's Museum, I had the opportunity to visit the Clabber Girl Museum and Bake Shop. If you don't know, Clabber Girl (known for its baking powder) began in Terre Haute in 1879. In the 1920s it became more of a household name after a nationwide campaign (read more about the history here). And the name behind the product - the Hulmans. If you are from Indiana or a fan of racing at all, that name is probably familiar to you.
Right in the heart of downtown you can tour their museum. It sits on one level and walks you through the history of Clabber Girl and takes you back into time.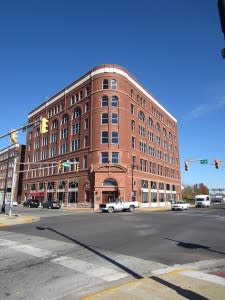 It really feels like you are walking on the old streets of Terre Haute.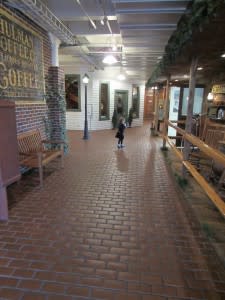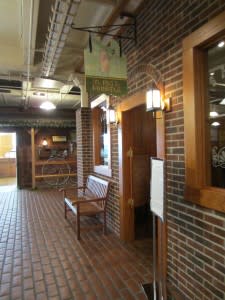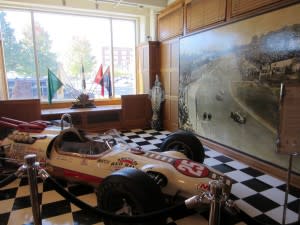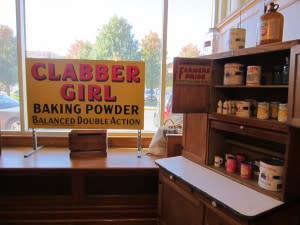 And here is the best part ... they have a Bake Shop on site.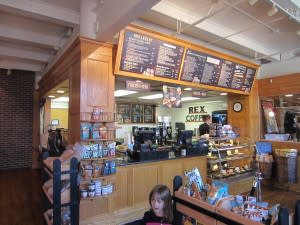 It features a small, but delightful cafe-style menu. The soup (I had chili) was delicious and my daughter enjoyed her kid's quesadilla!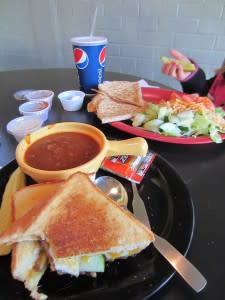 They even had some antiques around the restaurant which helped create a unique atmosphere.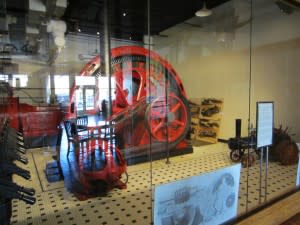 I always get so proud of Indiana when I visit places like Clabber Girl. Hoosiers have done many wonderful things and this is just one more example of that.
For more information on things to do in Terre Haute, be sure to check out Visit Terre Haute's site.