The phrase "home is where the heart is" makes me think of one place and one place only, Columbus, Indiana. Born & raised in Columbus, I never really appreciated what it had to offer until I moved away to Indianapolis for college. Now don't get me wrong, living in Indianapolis is great and I've loved every minute of it, but there's something about Columbus that makes it extra special.
Located roughly 45 minutes south of the capitol city, Columbus has more hidden gems than one may think. The most prominent is of its architecture, which includes buildings designed by Isaac Hodgson, Robert A.M Stern, Kevin Roche, I.M. Pei and Eliel Saarinen to name a few. Their buildings, such as the court house and library, caught the eye of the American Institute of Architects which ranked it sixth in the nation for its architecture innovation and design. In addition, Columbus also holds many pieces of art throughout the city, including sculptures by Jean Tinguely and Henry Moore. Altogether, Columbus holds over 70 buildings and pieces of art that's available for your viewing.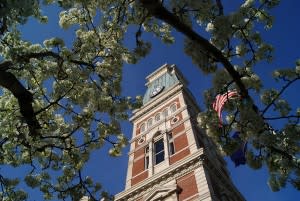 Another hidden gem is the people trail which was created to allow you to travel around the city on foot or bike. The 20 mile trail runs all around the city, taking you through its historic downtown, through parks, by three rivers and even under Interstate 65!
Columbus's recent revitalization of its historic downtown is another gem that allows for a fun and enjoyable place to visit. The downtown area includes places for all ages, including a park, shops, eateries and even a small children's museum all within walking distance. One place located downtown Columbus that stands out in my mind is an old ice cream parlor called Zaharakos, which was restored to its original 1900s setting. It's a great place to eat dinner with family, meet up with friends, or stop in for a sweet treat.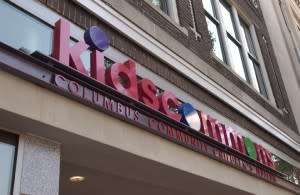 One final gem that many people don't realize about Columbus is its location. Columbus is located between two major cities, Louisville and Indianapolis, which allows for a great mini vacation for a girls' weekend. Not a big city person? Travel a few miles west to the beautiful hills of the Brown County State Park. With over 16,000 acres to bike, hike, walk or run on, it allows for a great country getaway. Want to enjoy the beauty of nature but not the outdoor experience? No problem! Nashville, Indiana is a place with a variety of unique restaurants, lodging, shops and entertainment that is not only great for families, but for friends and couples as well.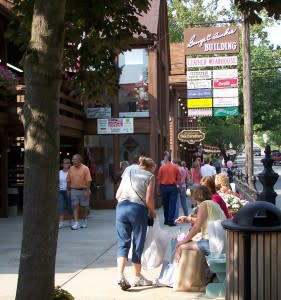 Moving to Indianapolis has opened my eyes to the joys of living in Columbus. I never really knew how great of a place it is and how much it really has to offer. Although I'm a big city girl, my love for the small city of Columbus will forever remain in my heart. From now on, I will always appreciate Columbus and all its hidden gems whenever I visit home.