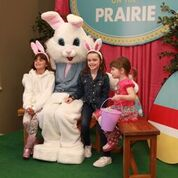 Today's the day!
It's Opening Weekend for the outdoor grounds at Conner Prairie!
The Conner home Prairietown, the Nature Walk, the Civil War Journey, and everything else on the outdoor grounds re-opens today.
The entire weekend of March 24-27, which falls on Easter weekend, is celebrated as the return of Spring.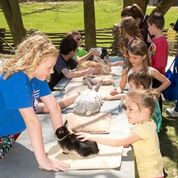 Conner Prairie in Fishers, Indiana has been one of my favorite spots to take children for educational, historic, fun experiences they won't find anywhere else.
This interactive restored farm on the north side of Indianapolis comes equipped with a farm house, barnyard animals and activities reflecting 1800s America. Kids of all ages can learn and experience what it was like to have lived and survived in Indiana during this time period. I'm praying for warm weather with birds chirping, and baby animals romping about.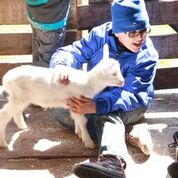 On Saturday, March 26, Conner Prairie will have traditional activities like Easter egg dyeing, along with historic events like seed sorting at a neighbor's home and of course, bonnet decorating. You have to look your best for Easter Sunday church services!
Kids can also make an Easter basket ($5) or participate in egg-themed crafts and an Egg-Stravaganza (weather permitting) egg hunt for children ages 2-12.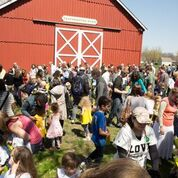 For the very bold there will be Easter-themed experiments with Peeps® marshmallows. They will be shot from a potato cannon! That experience alone is worth the trip to Conner Prairie!
(317) 776-6000
Admission:
$17 adults
$16 seniors (ages 65+)
$12 youth (ages 2-12)
FREE for members and youth under age 2 Group Admission (15 or more guests): $12 adults, $8 youth (ages 2-12); call 317.776.6000 for reservations