I'm really glad I had a reason to head to South Bend last week. It gave me an excuse to visit Notre Dame (more on that in a later post) and make another trip to Corndance Tavern.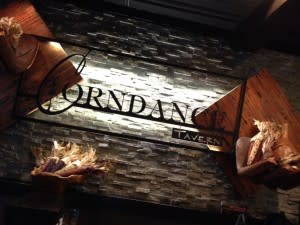 It has been a few years since I ate here and I'm happy to say all of my memories of the delicious food and wonderful service remained true. After much contemplating over the menu, I ordered the Farmhouse Flatbread. You can't go wrong with smoking goose ham, crispy green beans and a fried egg!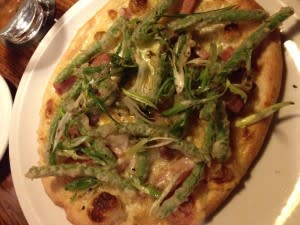 Although the meatloaf and the pepperjack mac-n-cheese looked equally as good!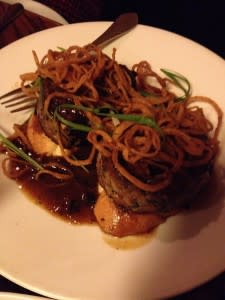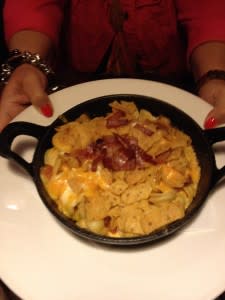 Not to mention the Maragrita Flatbread and the Corndance Fries (which I also ordered!).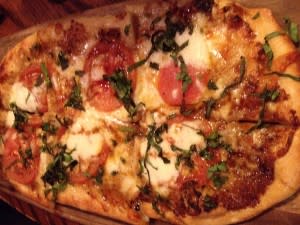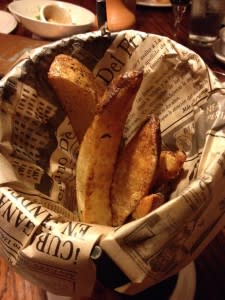 And for dessert ... can I PLEASE recommend the doughnuts and coffee? And by coffee, they mean coffee flavored ice cream. At first my friend and I thought we just might share with the entire table. But, after it arrived we quickly decided to keep them all and make them order their own!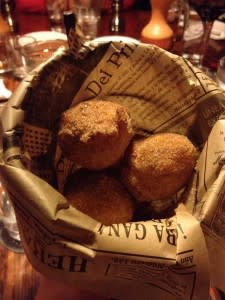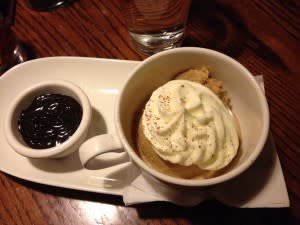 Just in case you wondered, their bathrooms are awesome too!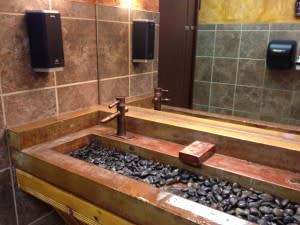 Next time you head up to South Bend, plan a meal at the Corndance Tavern. For other attractions and events, be sure to Visit South Bend. Oh ... and watch for my blog later on the wonderful attraction of Notre Dame.