If you love covered bridges, they're even more beautiful in the snow! A Saturday snowfall is perfect timing for two girls to get out with our cameras and explore the covered bridges of Parke County!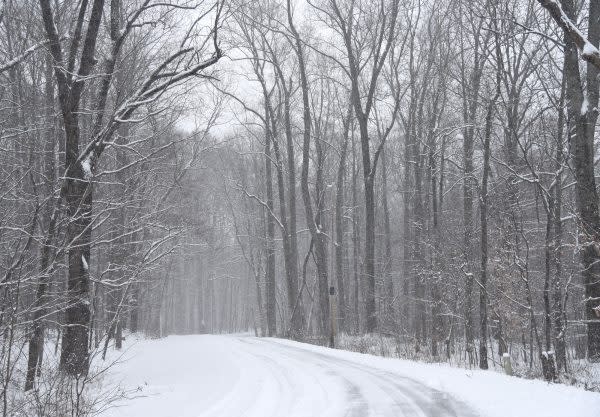 We left in the dark and wound our way through backroads to Mansfield. Snow was falling and the only other vehicle we met was a snowplow. Next stop, Portland Mills Bridge. This is one of the few white bridges in the county, sitting across Little Raccoon Creek. The only tracks across the bridge were from horse hooves and buggy wheels.
Traveling towards Turkey Run State Park, we stopped by the Narrows Bridge for a breath-taking view. The bridge was glowing red in the white winter landscape. After warming ourselves by the fire at Turkey Run Inn and grabbing lunch in the dining room, we traveled to 14 more bridges. Jackson Bridge over Sugar Creek, with its dormer-type windows, was one of the most interesting designs we encountered. Marshall Bridge over Rush Creek is on 56 feet long. Crooks Bridge (1856) is tethered to a tree and posts for stability. Neet Bridge is a walk-thru bridge with a small picnic area at one end. By dusk we had visited 18 covered bridges – each one unique!
The serenity and beauty of wooden bridges, icy streams and falling snow reminded us that every season in Indiana is worth walking out the door. Short, long, old and older, covered bridges are an intriguing part of Indiana's past and present.
Travel Info
Parke County Tourism has a map with five 35-mile covered bridge routes, all starting in Rockville. While we didn't stay exactly on the routes, crisscrossing the county to various bridges is easy with this map. Drive slow, stay safe and enjoy wandering Indiana in Winter!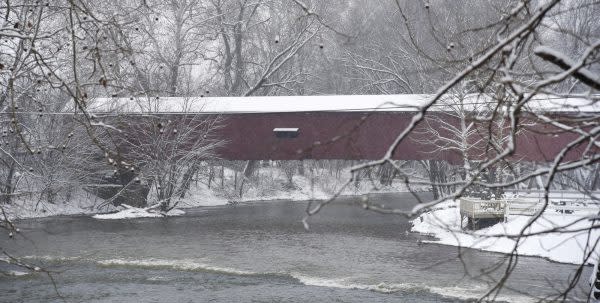 Mansfield Bridge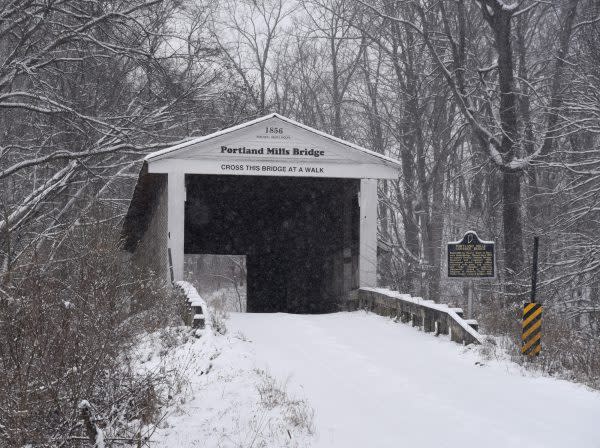 Portland Mills Bridge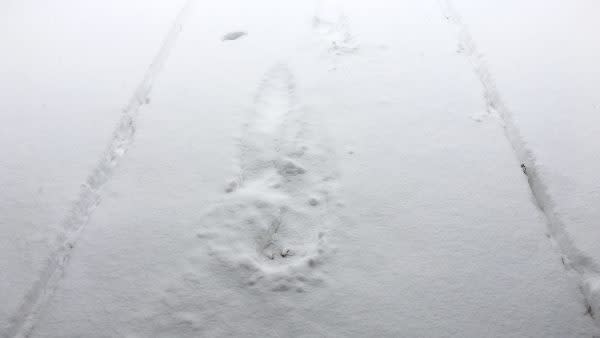 Horse and buggy tracks across Portland Mills Bridge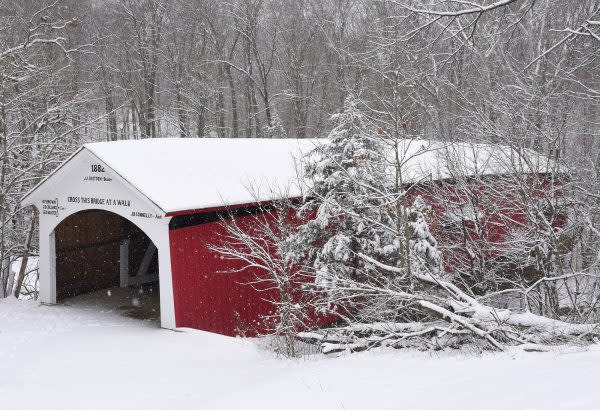 Narrows Bridge
Warming our toes at Turkey Run Inn before lunch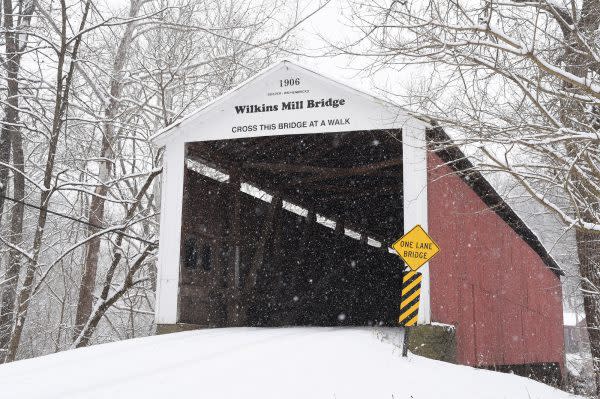 Wilkins Mill Bridge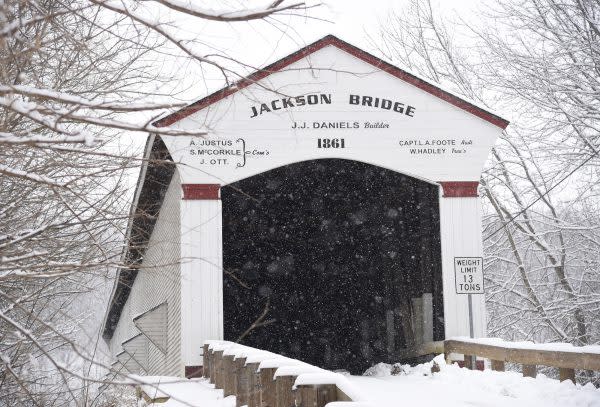 Jackson Bridge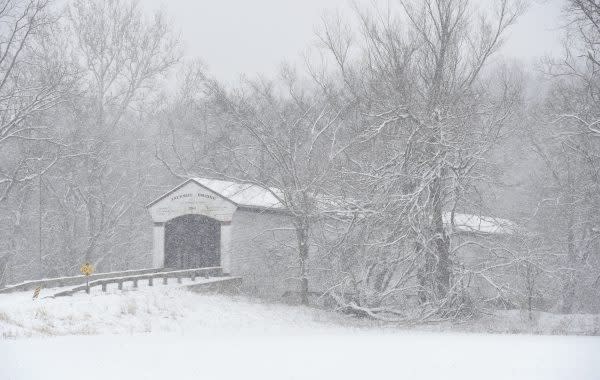 Jackson Bridge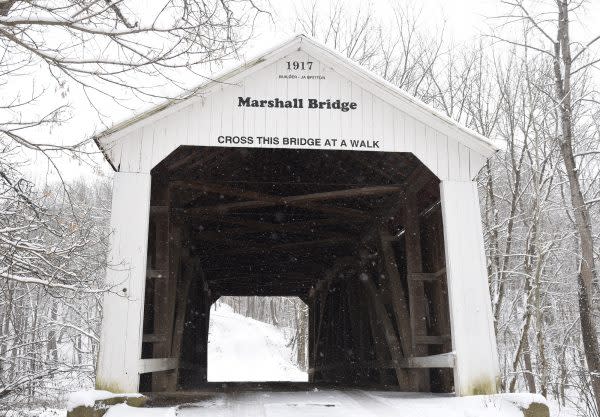 Marshall Bridge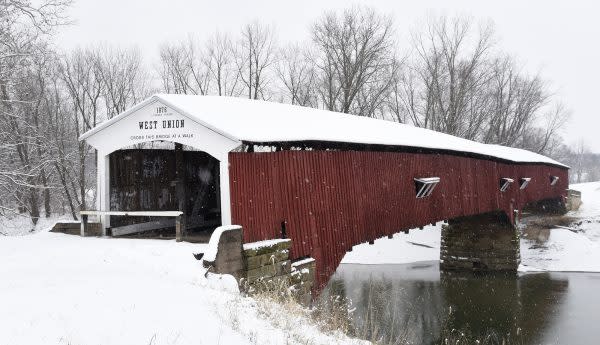 West Union Bridge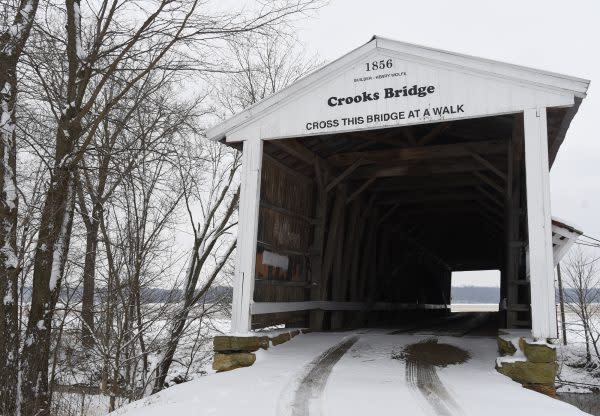 Crooks Bridge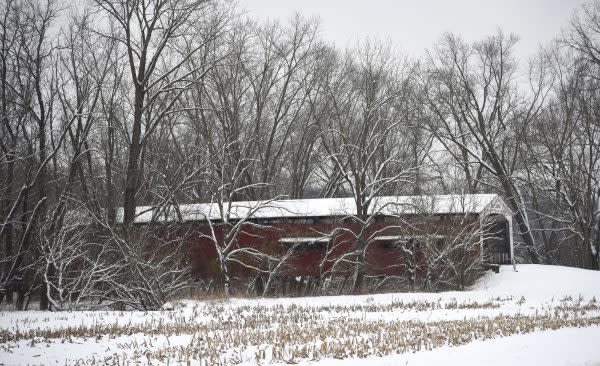 Neet Bridge