Vierl Veal decided to create an ice slide on his rural Shelbyville property in 1961, but Mother Nature had a different idea. Strong winter winds blew the water into beautiful frozen sprays instead of a solid sheet, and the first Veal Ice Tree was born.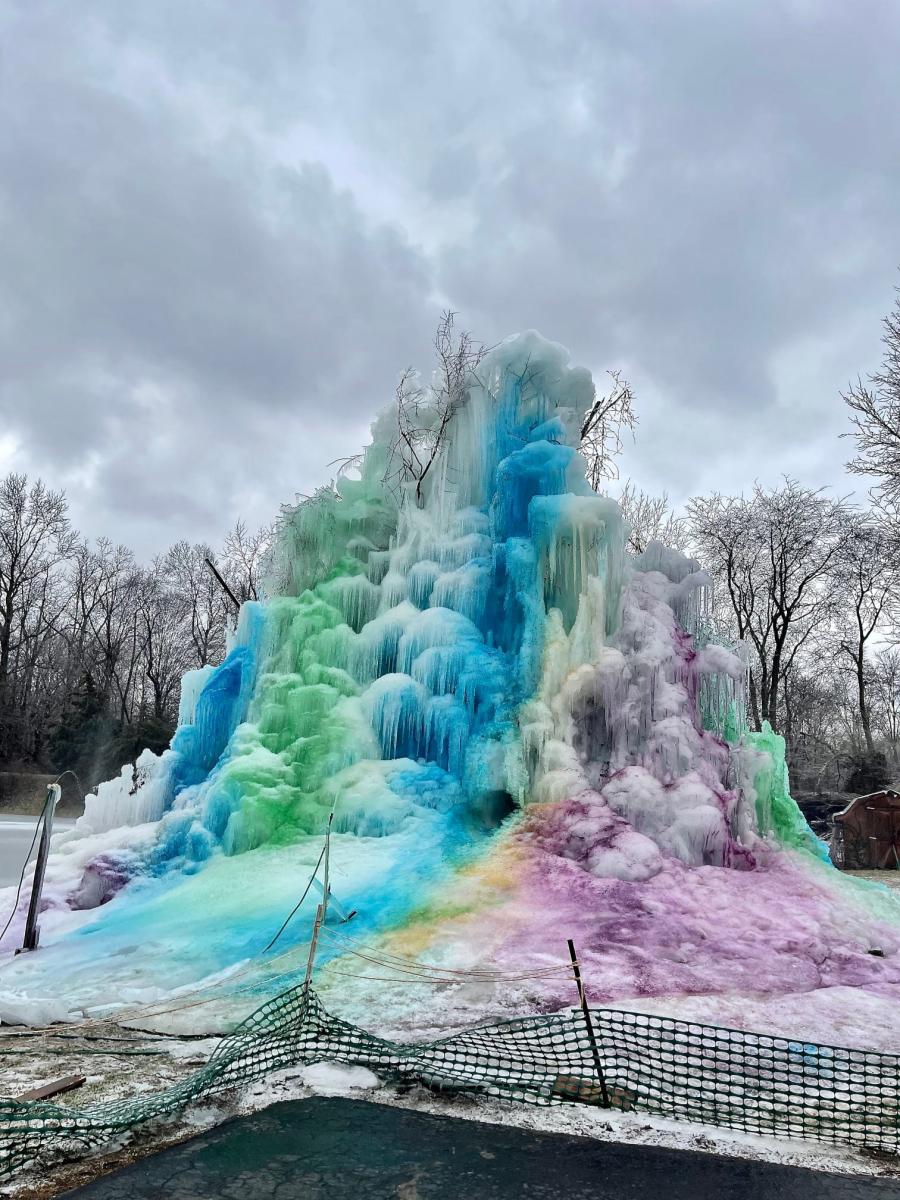 In a somewhat eccentric undertaking, Vierl and the Veal family have continued to create their soaring signature ice sculptures anew annually by flooding a frame built of lumber, wood, and scrap metal with water from a nearby pond. What started on a whim has now grown into a six-decade Indiana tradition that attracts thousands of curious observers each year.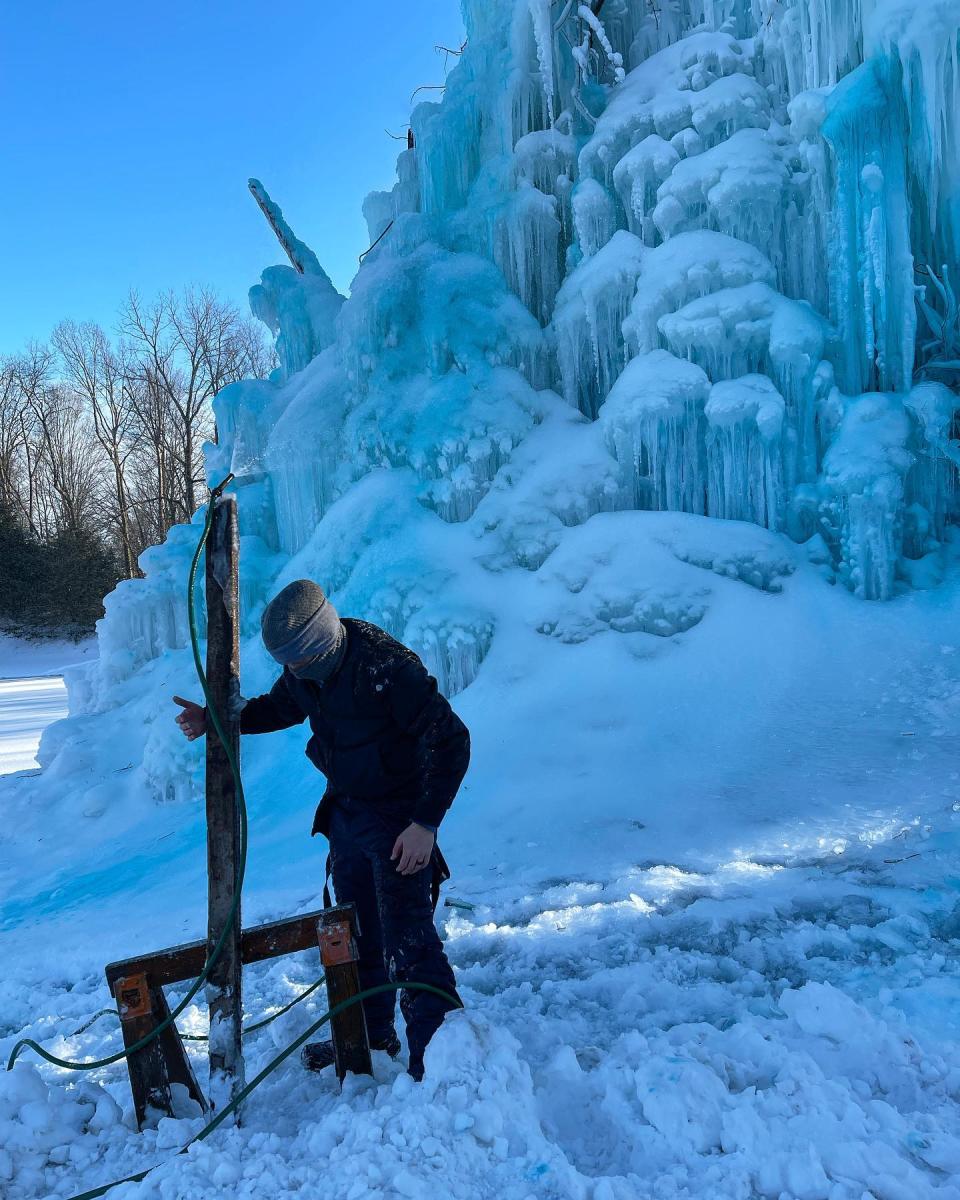 It all starts in December once temperatures drop consistently below freezing for at least a week. After constructing the frame, the family then positions hoses to stream continuously flowing water onto the structure, adding food coloring through a feeding attachment. By the time January rolls around, the ice tree has usually reached a height of somewhere in the neighborhood of 30 to 40 feet. How long it lasts depends on the weather, but the melting ice often sticks around into April before finally disappearing.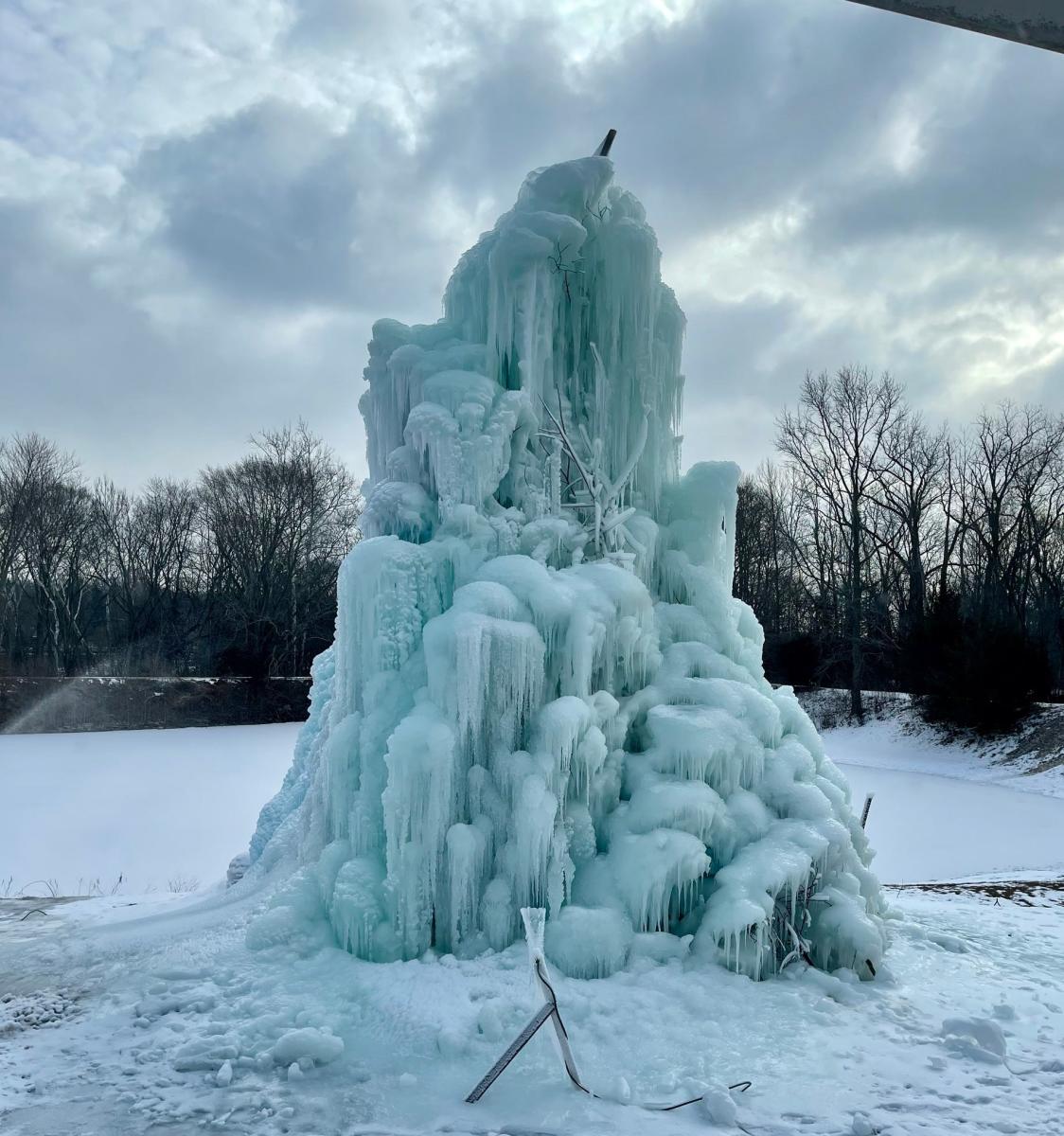 The Veals open up their unusual hobby to the public for visits and photos free of charge, asking viewers to make a voluntary donation to the Wheeler Mission in Indianapolis if they feel so moved. Suggested hours are 8 a.m. to 10 p.m., and lights come on nightly after sunset.
If you go, keep any accompanying pets leashed and stay on the pavement where indicated. For more information and progress updates, follow the Veal Ice Tree on Facebook or click here.