Last week I wrote about my fantastic morning out in Danville (a small town just west of Indianapolis) and I promised that I would be writing again soon to tell you about how we spent the rest of the day. So here you go ... a run down of all we enjoyed in Danville.
The town of Danville, similar to other county seats in the state, has a square in the middle of town where the county courthouse sits. Once upon a time the square would have served as the center of the area featuring towns, shops, restaurants, etc. Many towns are starting to revitalize their town squares and the result has made for wonderful visits! After we spent the morning at the Bread Basket Cafe and Bakery and then looked around the Hendricks County Historical Museum we decided to take a stroll around the square. You would be surprised how many shops you can find.
We started with Confection Delights.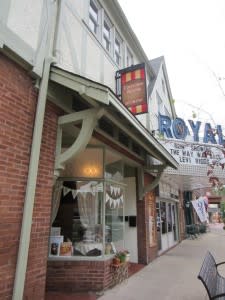 They specialize in gifts for weddings, showers, milestone birthdays and chocolate tasting parties. Her creations are truly amazing.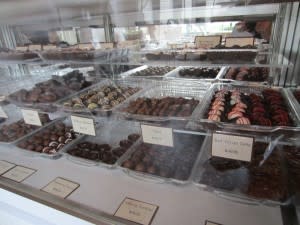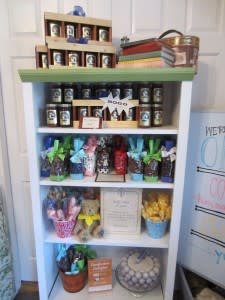 Right next door is Gallery on the Square. Everything for sale in the store is locally made and produced. I was racking up the ideas for Christmas gifts here! Jewelry, clothing, handbags and art ...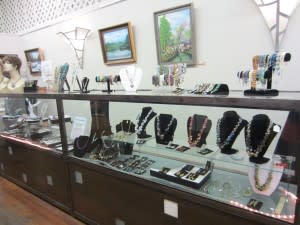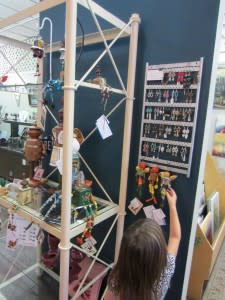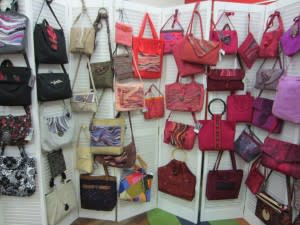 In the back they even offer classes where you can try your hand at creating art. I am pretty sure they will even take novices like me.
We made our way across another city block to step into Carla's Creations and Gifts.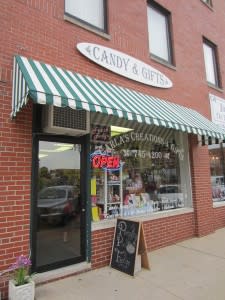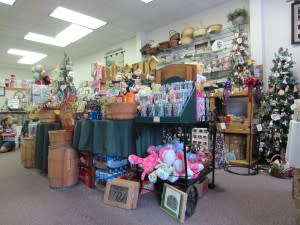 I wish I would have captured my daughter's face when we walked in. Not only do they offer fudge and old-fashioned sodas, but they have a full array of kids toys and gifts. My daughter made me take pictures of items (with their tags showing) so I could put them on her Christmas list. No lie.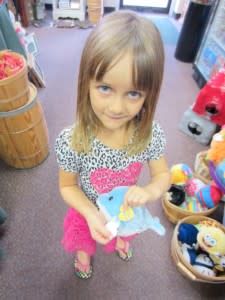 One place I wouldn't have thought to visit (and am glad I did) is the courthouse itself.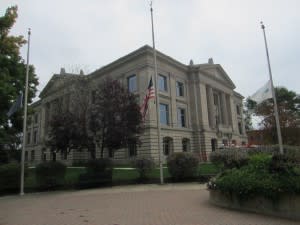 The cornerstone for the courthouse was laid in 1913, with a dedication happening in 1915. Over the years the inside had fallen into disrepair. So in 2003, the interior was renovated to take the courthouse back to its original look and feel. I definitely recommend stopping by to see the detail inside.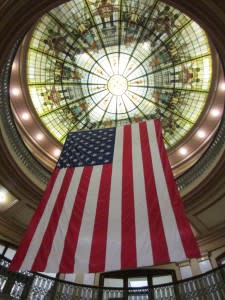 We detoured from the town square at this point (but don't worry ... we ventured back) to experience a glass blowing studio. A short drive outside of Danville there is a glass studio - Hot Blown Glass. Artist Lisa Pelo creates masterpieces by blowing and bending glass every which way.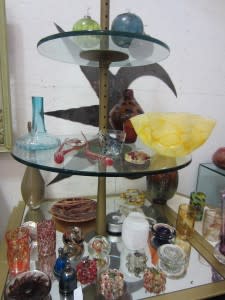 We were lucky enough to watch her give a personal lesson while we were there.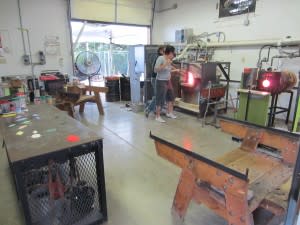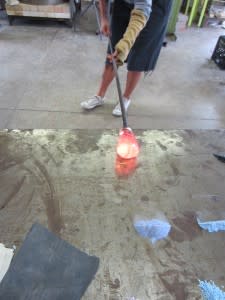 I'm amazed at the intricate details they are able to make out of glass. Lisa welcomes visitors to her studio to not only watch her work, but also create work. Check out her website for details.
Afterwards we headed back into Danville to enjoy lunch at Mayberry Cafe.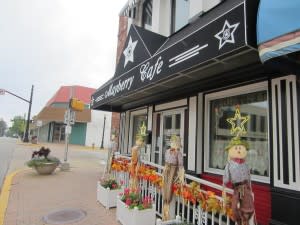 Ring a bell? It just may because everything about this restaurant is taken straight from the Andy Griffith Show. (Note the television that is constantly airing episodes!)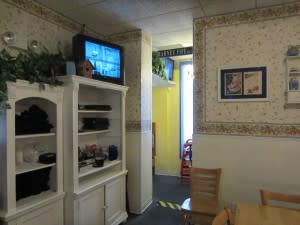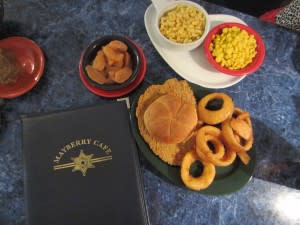 Even down to the car outside!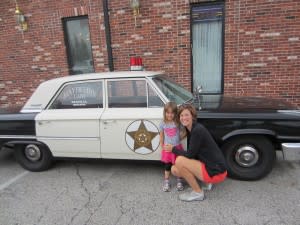 My daughter's favorite part was given a coin to choose a toy at the end of the meal!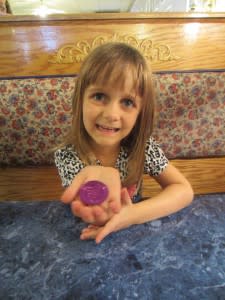 Clearly a day full of adventure, shopping and of course more food than you can imagine!
If you are headed to Danville anytime soon, be sure and check out Visit Hendricks County. They have info on events, lodging other attractions and more.