So it's been a few years since I visited Science Central in Fort Wayne. Last week we had a chance to drive up there and spend a few hours exploring and visiting some new exhibits.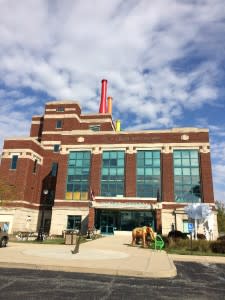 Science on a Sphere: While this exhibit is open all the time there are special presentations during the day. We left right before one started, but still enjoyed walking around "Mars!"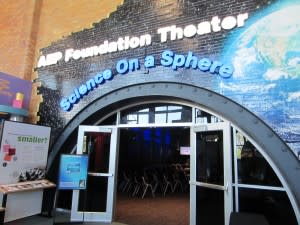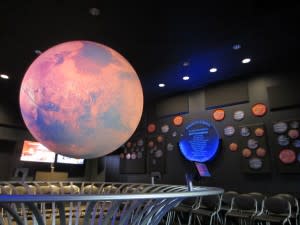 Kids Central: Designed for kids 7 and under I think we spent the majority of our time here. Water area, play structure, shadow room, piano and more! The beauty of going during Fall Break ... we had the place pretty much to ourselves.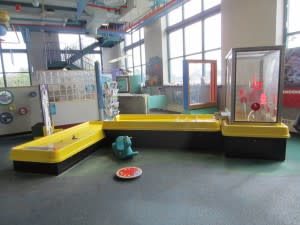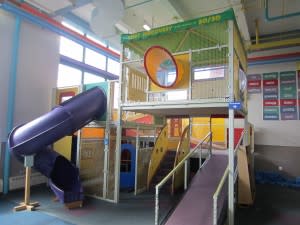 Walking on the moon: Maggie got to try out what it felt like to have less gravity than we have on earth. Pretty neat!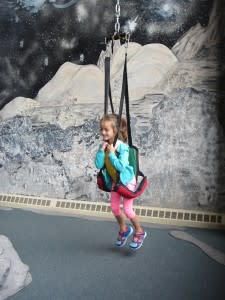 Crooked house: I'm not sure what exactly this exhibit is called, but it is our favorite! You get all confused by the crooked floor and crooked walls. Trust me ... I almost fell down numerous times. These pictures don't do it justice.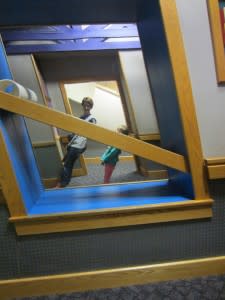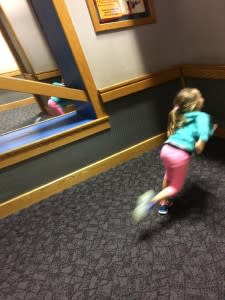 Science Central is two floors of packed exhibits and learning opportunities. We loved our entire visit (like getting to see how tall we were compared to the averages).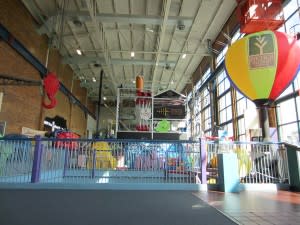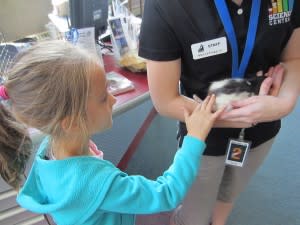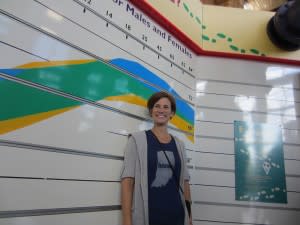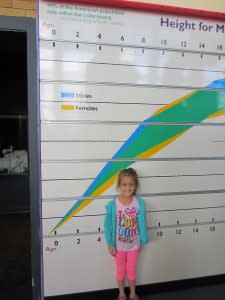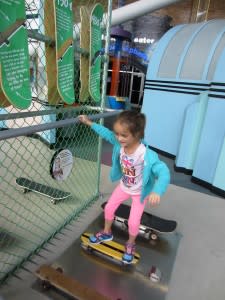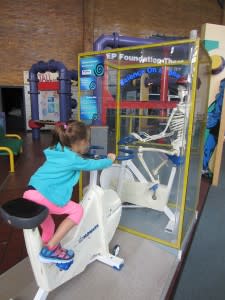 If you have kiddos (especially ones that like science), then this is a great stop for you. You can always pair it with a trip to the Fort Wayne Children's Zoo - another great experience we had recently.
For more information on places to stay, attractions and events be sure to Visit Fort Wayne.