I had the privilege of spending the morning in Downtown Lafayette the other day. I was amazed at all the unique shops located within walking distance of each other. It took the entire morning to make my way through each place and I certainly could have spent longer ... especially since I had Christmas shopping on the brain and was picking out gifts left and right.
Let me give you a quick run-down of some of my favorites and (of course!) with pictures.
Artists' Own Gallery: a co-operative gallery featuring original works by 23 established Indiana artists. They even have rotating exhibit space.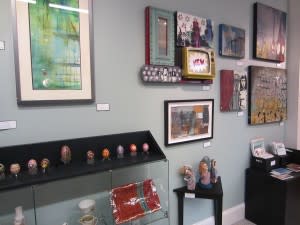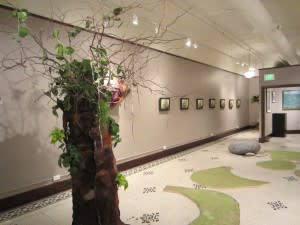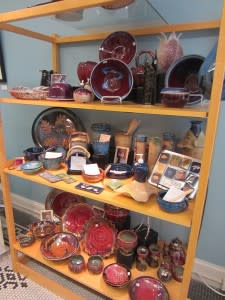 Something Special - featuring LE Originals: Probably the coolest thing I saw all day. Take an old photo and make it into a piece of jewelry. Genius and beautiful! They also feature other artists work in their store.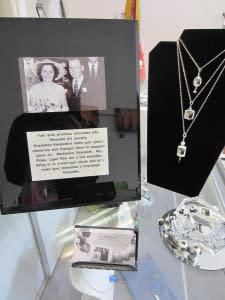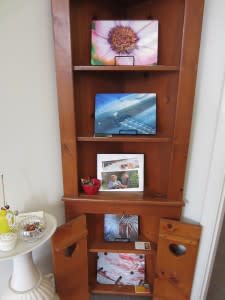 Red Poppy Studios and Gallery: Not only do they house a spacious gallery, but they also have a tea house to enjoy a small bite to eat and art studio space for rent or to sign up and take a class. (Shame on me for not getting a picture of their tea house.)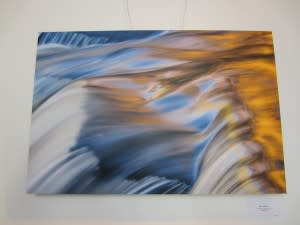 Two Tulips: Since I have a small child I almost got lost in this store! Full of unique gifts (many kid-themed) as well as fine invitations. A sure stop for Christmas shopping. And be sure and ask about the melting snowman.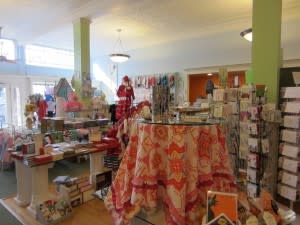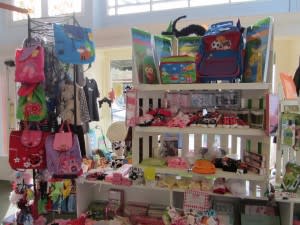 Grateful Heart Gallery and Gifts: Not only does this space offer multiple artists to share their creations, but there is an on-site studio where visitors are welcome to watch and engage with artists while they are working. Great idea!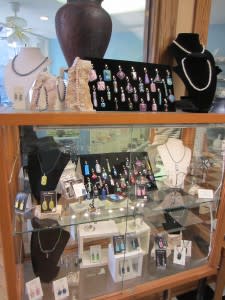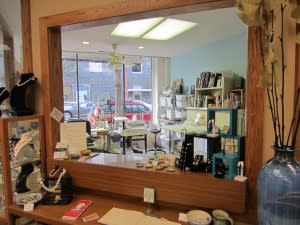 LaLa Gallery: This gallery not only represents local and regional artists working in a variety of mediums, but you are invited to walk through the courtyard into their clay studio and gift shop.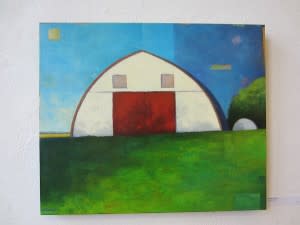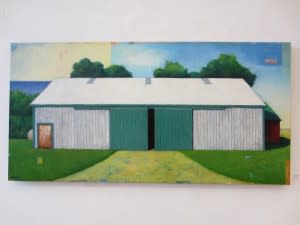 And I can't go anywhere without eating and there are two stops I highly recommend for this shopping day out.
McCord Candies: Originally known for their specialty candy canes at Christmas, their chocolate and ice cream are equally good as well. I'm not making it up as you can see by my HUGE chocolate covered marshmallow!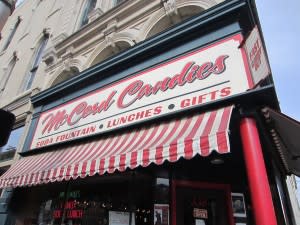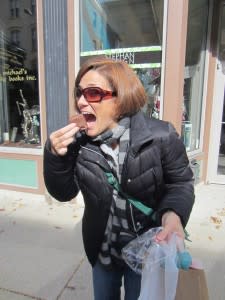 And for lunch - Jane's Gourmet Deli: Don't be fooled by their unassuming facade. The food is fantastic! These pictures speak for themselves, but can I just take a minute to discuss with you their artichoke dip? Oh. My. Word. I think I could have made a meal out of that by itself. It likely wasn't fat-free (at all), but I savored every bite while I was there and what I took home and finished the next day!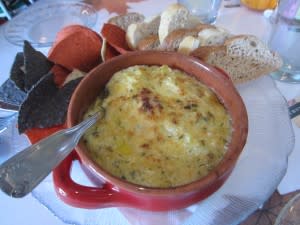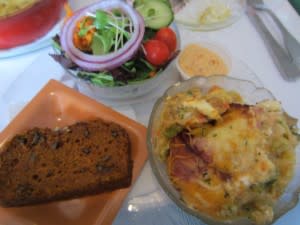 Clearly downtown Lafayette is a must-stop for unique gifts. And take the time to talk with the store owners/artists. It is amazing to hear their stories and see their finished work.
Want to start planning your visit? Go to Home of Purdue and you'll find all you need and more. And a special thanks to them for assisting with my visit. I certainly wouldn't have found all the gems I did without their help!